Ampersand Woman: Maternity Lifestyle Maven Latham Thomas
May 01, 2014 | Filed in: Woman of the Week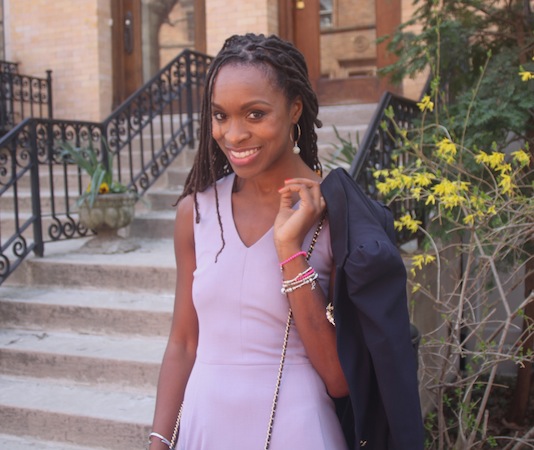 Today's Ampersand Woman is Latham Thomas, a businesswoman who somehow manages to be in twenty places at once—or so it seems. One day, she's speaking at Arianna Huffington's Thrive Conference, and the next, she's coaching a celebrity client through natural childbirth. No joke.
But despite the myriad roles she plays as a maternity lifestyle maven, author, and founder of Mama Glow, Latham understands the importance of carving out dedicated "me" time—or "glow time," as she calls it.
We recently met up at her colorful Harlem apartment to talk boundaries, blazers, and the impossibility of "balance." (And did we mention she looks gorgeous in the Annie?)
*   *   *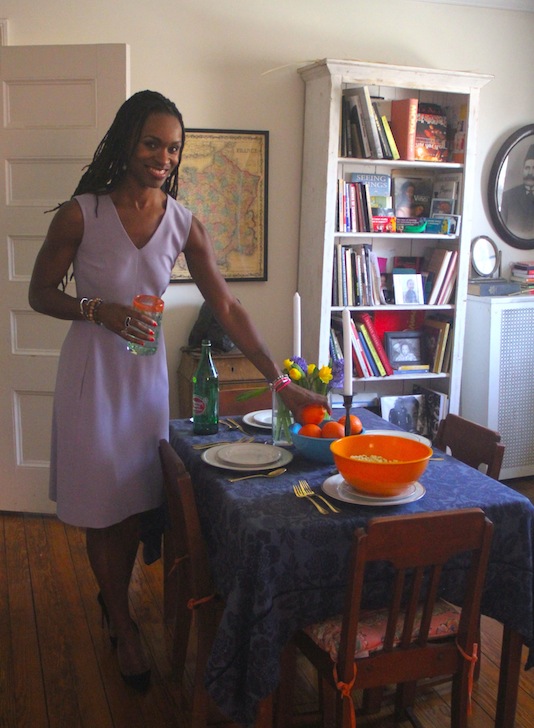 Latham in the Annie. 
Latham, you're a busy woman. What's your take on "balance?"
I don't believe in balance. It's a myth. It implies that everything is stable, still, and equally proportioned. The truth is that everything is in dynamic equilibrium—in constant motion, changing, evolving, growing. What actually keeps the balance in our lives is that things are always in flux.
When a tightrope walker is crossing a tightrope, what keeps him from falling? It's the pole that he holds, which actually throws him off balance, that helps him to get to the other side. We each lead lives full of various responsibilities, commitments, and passions. From work to our families, we have so much to tackle in a day. It's not about finding a place where things are in "balance"—but about finding peace in the juggle.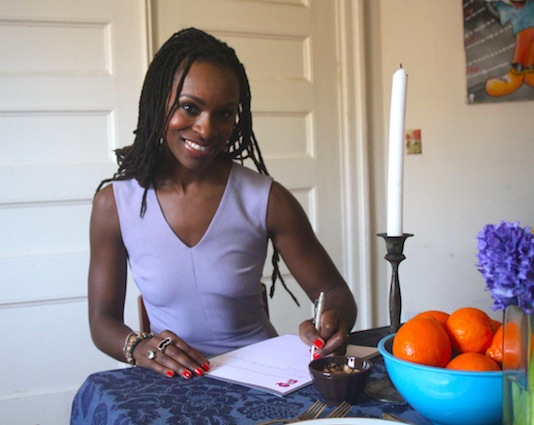 What are some of the lessons you've learned as you've developed your approach to life and business?
The biggest thing we can do (and this applies across the board) is to draw some clear boundaries around our self-care and well-being. If you can do this early on, it will sustain you. I am a single mom and a businesswoman. I am able to do what I do because I define boundaries, and I have learned to ask for help. You have to shut off sometimes for your own good. The work will be there when you get back.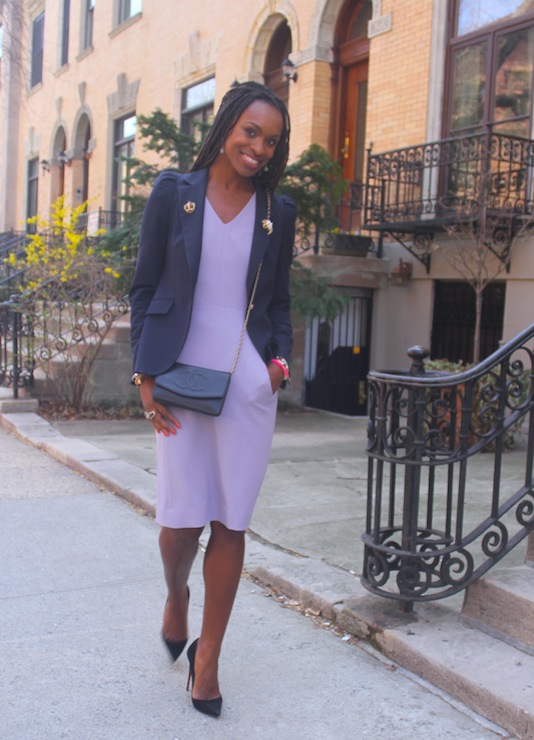 What do you wish you'd known when you started working?
The art of time management. It's a process, but the busier I get, the more structure I require.
What's your personality at work?
Maternal. Soothing. Intuitive.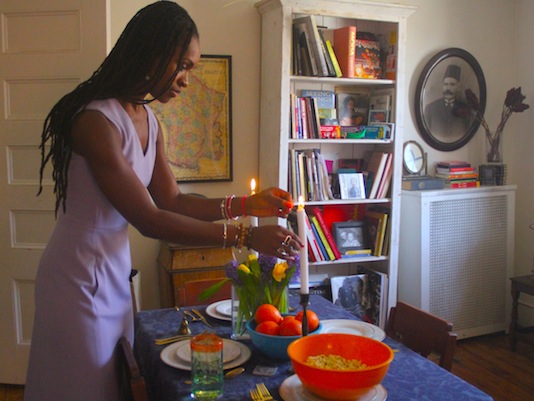 How do you dress for work?
I believe you can have whatever you want if you dress for it—so I dress for the occasion. I love to wear skirts, fun blazers, booties. I layer all the time. I believe in a fierce shoe, and a scarf or ascot is never a bad idea.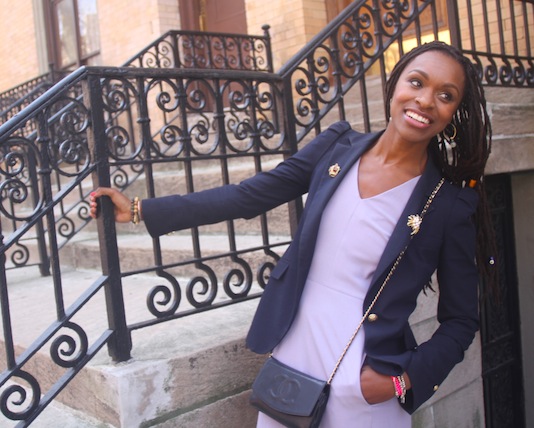 When you were little, what did you want to be?
A biologist.
When you "grow up," what do you want to be?
As adventurous in business as my 10-year-old entrepreneur son DJ Fulano.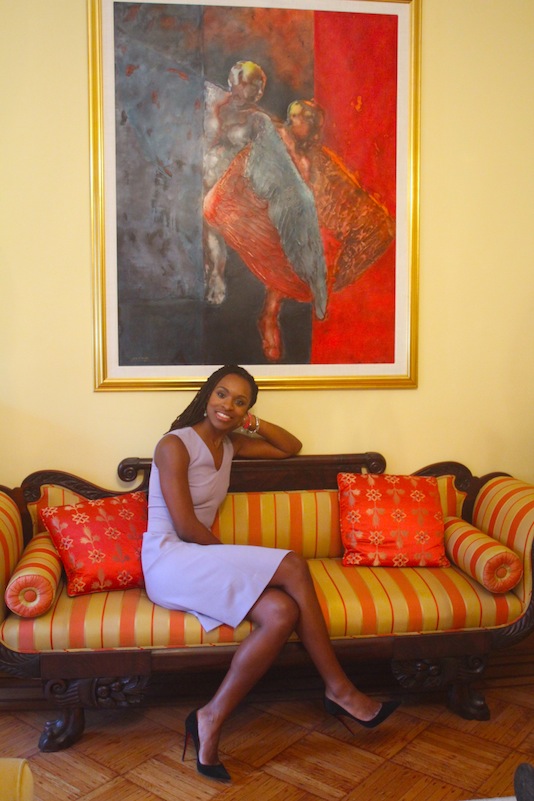 Latham kicking back at a neighbor's house in Harlem. 
What's the best advice you've ever gotten?
Don't blink—it goes so fast. Enjoy every moment, because every moment becomes a memory.
If you could have a power lunch with anyone, who would it be?
That's a tough one. Female: Gloria Steinem. Male: Albert Einstein.
If you could have happy hour with anyone, who would it be?
First lady Michelle Obama, but I would probably have green juice with her. Ha.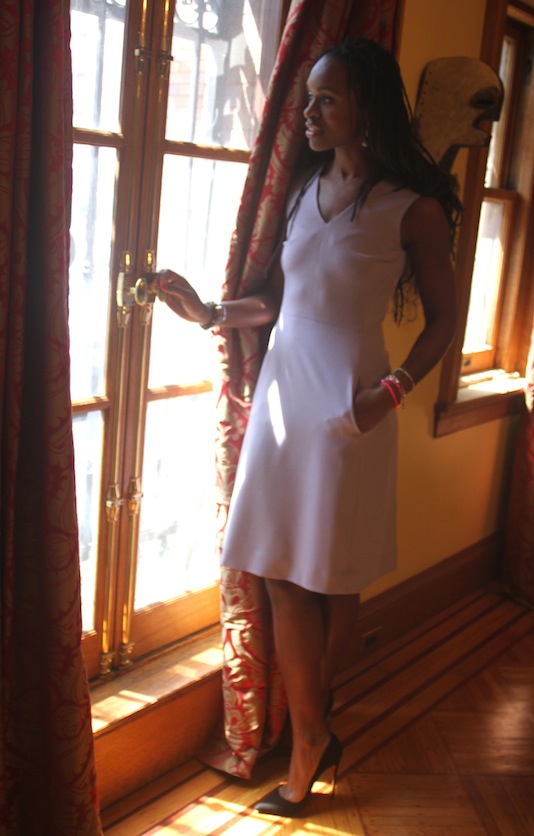 Success is… not a place, but a practice. It's an ongoing pursuit of a fruitful life that permits you to do exactly what it is that you love.
Happiness is… appreciating the unique beauty of each moment.
Staying up late… is overrated.
Sleep… is underrated.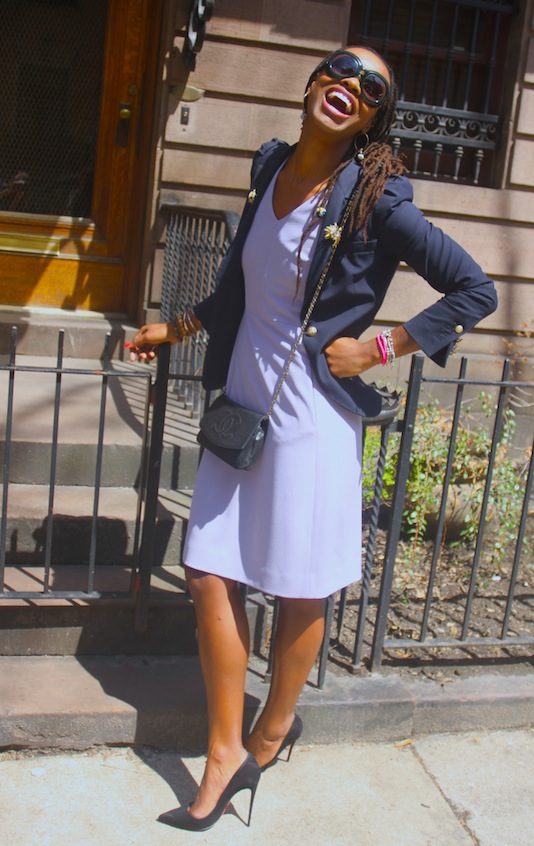 What's your motto?
Mother yourself first. And embrace the energy of ease.
– Interview & photos by Tory Hoen
Makeup by Shirley Pinkson of W3ll People.