Ampersand Woman: Shayna Kulik
March 19, 2013 | Filed in: Woman of the Week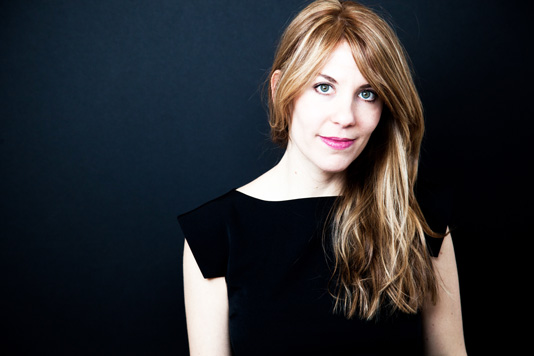 In starting this company, we've learned to do many things we'd never done before: sourcing fabric, managing production, accounting, even tweeting… but branding? Branding is one of those nebulous things that you can't really learn, no matter how many books you read. Shayna is magical in that way. A brand strategist and owner of the site, Pattern Pulp, she understands branding in a way few of us do. Remember your visits to the planetarium as a kid? The stars would light up all at once, and you have no clue where the constellations are, until one by one certain stars fade into the background, lines are drawn, and voila, out appears a Scorpion?! That's what branding with Shayna is like: she connects dots you never thought possible, and creates a Big Dipper out of all the noise. Read her article in the New York Times here, but read her juiciest details in our post below.
Name: Shayna Kulik
Occupation: Creative Director & Founder of Pattern Pulp Studios
I hail from… Providence, RI
I currently live in… Tribeca, NYC
My morning routine before leaving for work is… shower / makeup / wnyc / french press / bowl of granola / email / instagram / morning headlines / last min morning outfit before I realize I'm running late 🙂
My personality at work in three words: Observational, crisp and colorful.
How I like to dress for work: Polished, but unique.
My workwear fashion weapon is a… tortoiseshell frames and hair up in a bun!
My favorite workwear brands are… Sandro, Morgan Carper, Comptoir des Cotonniers, Steven Alan, MM.LaFleur, and Ferragamo.
When I grew up I wanted to be… an artist – any kind, I wasn't picky 🙂
When I "grow up" I want to… make a positive cultural impact on many, by way of the creative world.
My grandmother always talked about… the importance of coming out of your shell and speaking out for what you believe in.
What I wish I knew when I started working: To trust your instincts and not get buried by the paperwork. It's so important to surround yourself with diverse, intelligent, curious people. Staying inspired is the best way to stay relevant in any field.
If I could have a power lunch with anyone, living or dead, it would be… Madeleine Albright, Jenna Lyons, Natalie Portman, or Tavi Gevinson.
If I could have happy hour with anyone, living or dead, it would be… Tina Fey, Ellen Degeneres or Hilary Clinton.
Finish the following sentences:
Success is… feeling pride in your work.
Happiness is… having a loving support system.
Sexy is… subtle hints, sharp wit, confidence and grace.
A working woman can never have too many… bobby pins, ink cartridges, hours in the day & stamps in her passport.
Your motto: "If you want something you've never had, then you've got to do something you've never done" -Unknown
Oh, and never label your documents "final," nothing's ever final 🙂