MM.LaFleur's Miyako Nakamura on Getting Inspired (and Getting Dressed)
July 09, 2015
Miyako Nakamura needs no introduction—but that's never stopped us from effusively introducing her. As the Creative Director and co-founder of MM.LaFleur, she meticulously designs every piece in our collection and is our resident authority on all things cool. It's an unspoken rule at MM that if Miyako approves of your outfit, you're doing something right.
A native of Kyoto, Japan, and the former head designer of Zac Posen, Miyako has an innate sense of  style that transcends time, space, and place. Think we're being dramatic? Stop by our showroom and see for yourself—you might just catch a glimpse of her in her natural habitat.
But for now, we chat with this creative genius about her motto, her morning routine, and the vintage film she watches to get inspired.
What led you to MM?
After years of working in fashion, I started to question how many aspects of the "traditional" fashion industry run. I am in love with what I do, but there were systems and rules that didn't make sense to me. I wanted to apply a real sense of purpose to what I was creating. When I met our CEO Sarah and began to work on the concept for MM, my whole perspective on clothing design shifted.
Are you surprised by where you've ended up?
Yes and no. I always knew I would spend my life designing clothes—I can't imagine being really good at anything else. I am surprised that I ended up designing office-wear for real professional women, but I love the challenge.
What are a few of the lessons you've learned since starting your own fashion company?
The amount of time you work is not as important as the quality of your work. As a creative person, I am always filled with a million ideas—the real work is to edit and distill them. In order to do that, I need to have clarity in my mind. I can see the beauty in so many things—natural materials, dance, film, poetry—but sorting through it all to actually create something is the challenge.
What's your morning routine before you start work?
First: shower and coffee. Then I do my makeup as I think about what I want to wear. I've always really enjoyed dressing in the morning. It's one of my favorite moments—putting on an outfit that represents the type of day I want to have.
When you were little, what did you want to be?
An English translator. I always aspired to speak English because I knew it would provide me access to the world beyond Japan, and it has. It never even occurred to me that I could have been learning other languages—or that they even existed. I just knew I had to learn English.
When you "grow up," what do you want to be?
Unlike anyone else.
What's the best career advice you ever got?
I didn't really have a mentor, and I don't believe there's such thing as the "right" advice. Everyone needs to form their own values and make judgments based on their own experiences. But what really shaped me as a fashion designer was witnessing Zac Posen (with whom I worked for seven years) passionately create his unique designs. I am so grateful for that experience.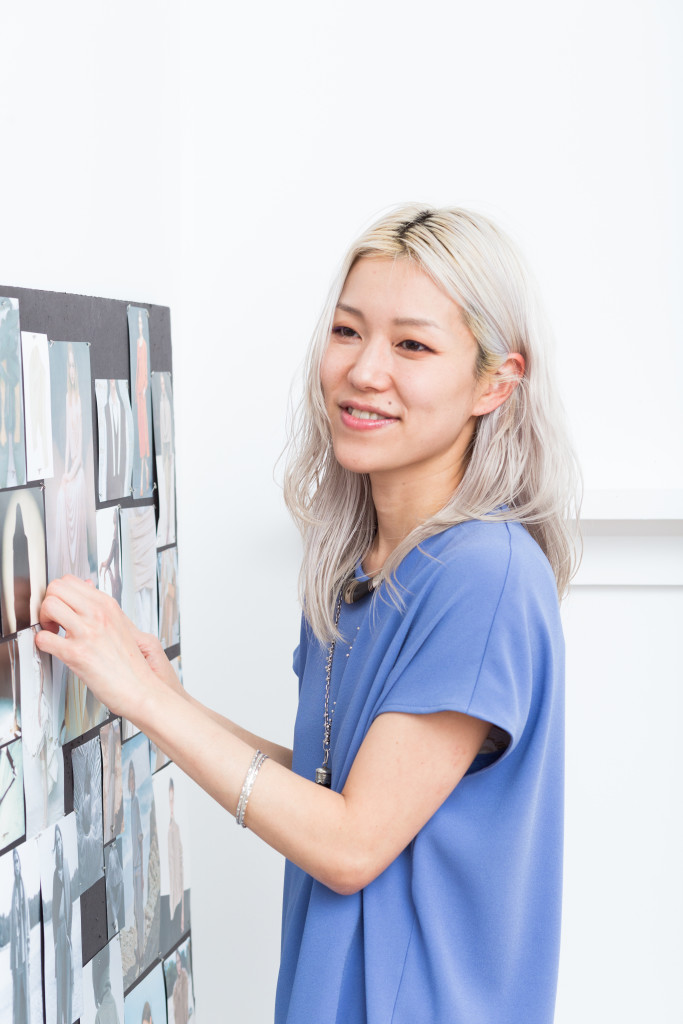 What are you reading or watching lately?
I recently re-watched the 1929 film Man with a Movie Camera by Dziga Vertov. It's an early film that conveys Vertov's excitement about being able to capture motion when film was a new medium. It's very experimental, but it reminds me what it is to be inspired when I'm not feeling excited about creating.
If you could have a power lunch with any woman, who would it be?
Madeleine Vionnet or Eiko Ishioka.
Success is… being proud of what you do.
Trends… are overrated.
Elegance… is underrated.
What's your motto?
There is a saying in Japan: "Fall seven times; get up eight times." Basically, there is no mistake that you cannot recover from—you just have to keep going.