1 Top, 3 Ways: How to Style the Didion for Work and Weekend
August 20, 2015
Show up at the MM Work/Shop on any given day, and you'll notice that at least three of us are wearing the Didion. Among those in the know, it's understood that this top is the professional woman's secret styling weapon. It has all the benefits of a t-shirt (machine-washable, super comfy, goes with everything) and the elegance of a blouse (luxurious feel, wrinkle resistance, la classe).
And like its namesake author, the Didion is a true original. The cut is modern and easy, with dropped shoulders and a stealthy lining that keeps your bra hidden. Intrigued? Here's how to wear it for work and weekend.
1. When the CEO wants to chat with you…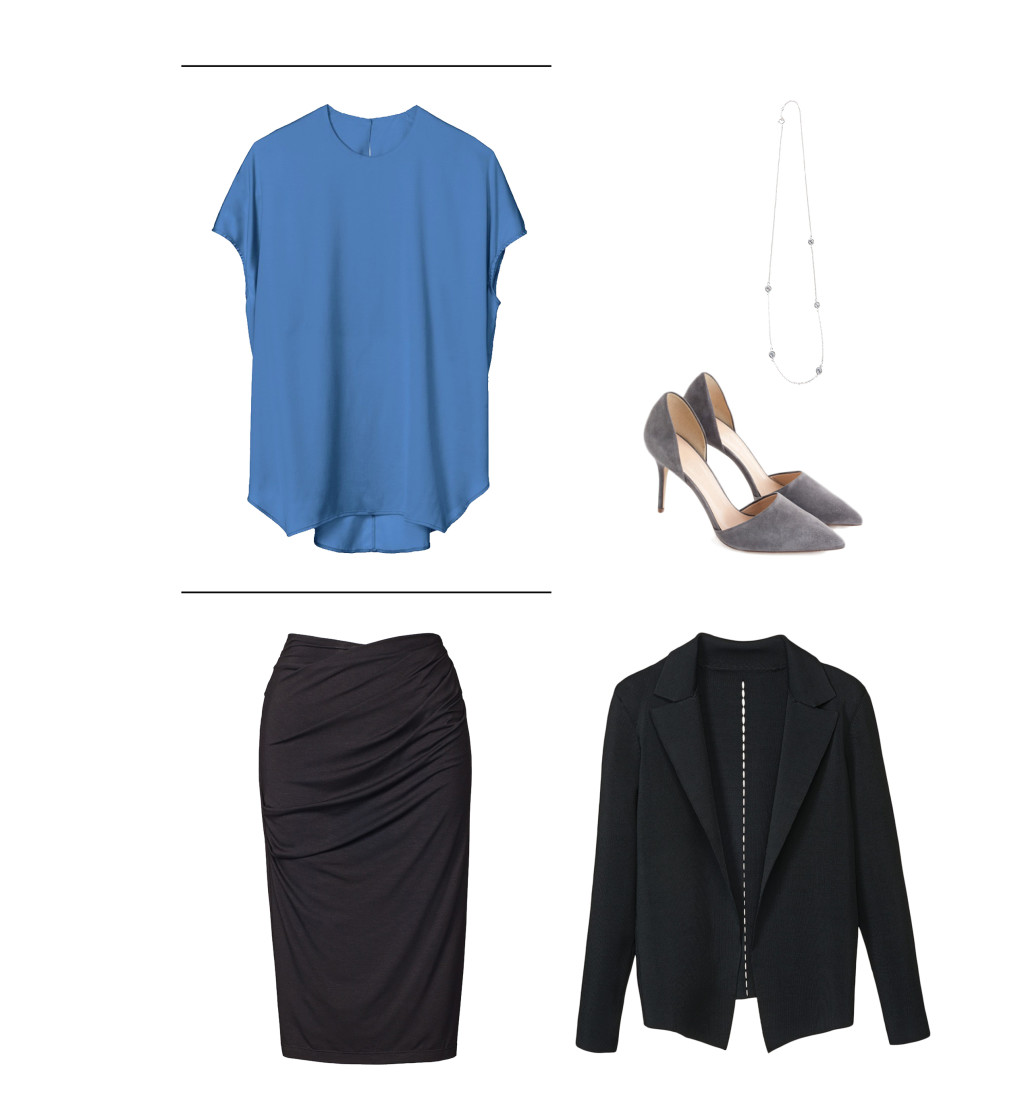 No need to worry. She probably just wants to give you a raise. Still, you should look like you mean business. Create a sleek silhouette by tucking your Didion into a high-waisted skirt, and then top it off with a power jardigan. Top: MM.LaFleur. Skirt: MM.LaFleur. Heels: J. Crew. Jardigan: MM.LaFleur. Necklace: MM.LaFleur. 
2. Summer Friday and you're ducking out for a long lunch…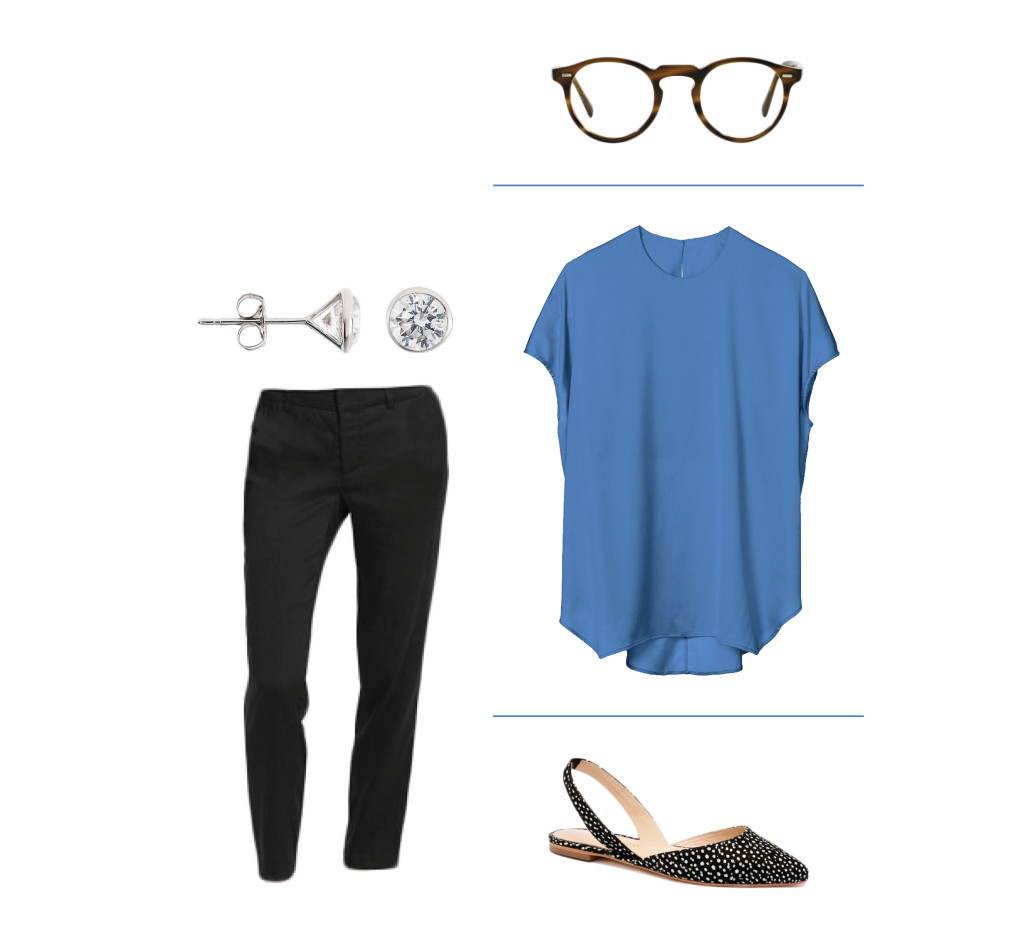 Your boss is already in the Hamptons and no one is really paying attention. Yes, you need to look sharp in case a client unexpectedly drops in, but you also want to be comfortable during your two-hour lunch (that you don't feel guilty about in the least). Wear the Didion untucked over skinny pants, and order the steak. Top: MM.LaFleur. Pants: Vince. Shoes: Loeffler Randall. Earrings: MM.LaFleur. Glasses: Oliver Peoples.  
3. Saturday picnic in the park…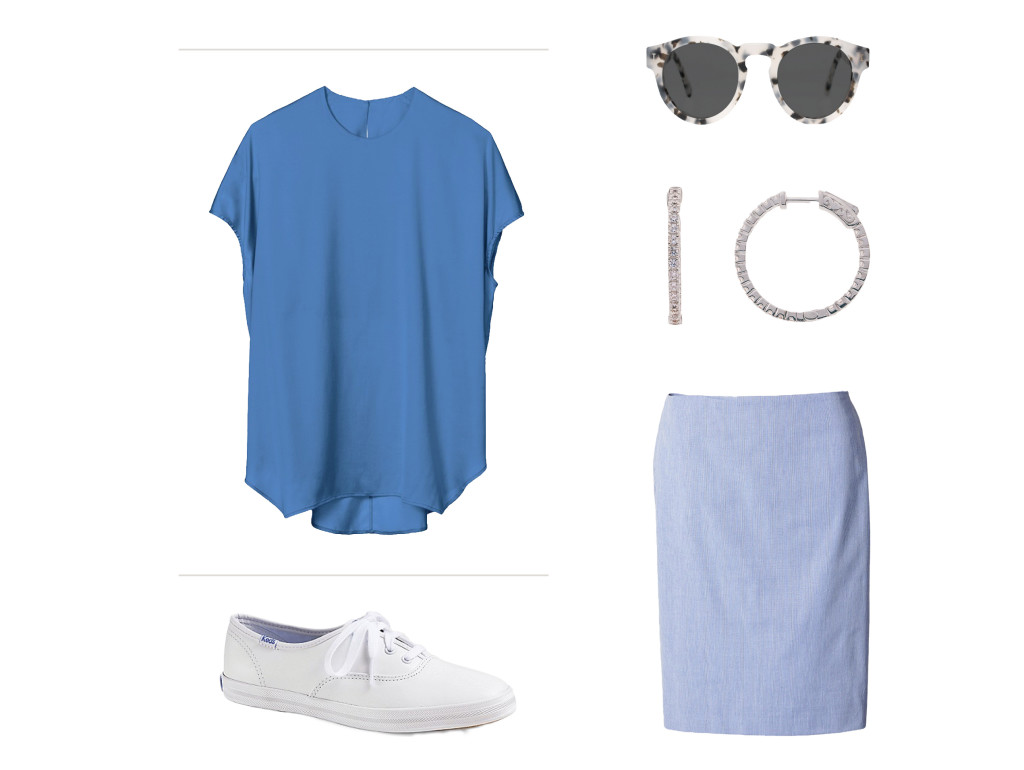 On the weekend, keep it breezy. Slip on your sneaks and wear the Didion loose (or get fancy and do a half-tuck: front in, back out). Pro tip: Follow our designer Miyako's lead by mixing different shades of blue. We call it "going tonal" and all the cool kids are doing it. Top: MM.LaFleur. Skirt: MM.LaFleur. Sneakers: Keds. Earrings: MM.LaFleur. Sunglasses: Illesteva.