Lesley Jane Seymour of MORE Magazine Talks Career
May 23, 2015 | Filed in: Woman of the Week

At MM.LaFleur, we're all about celebrating purposeful, multi-dimensional women—which is exactly why we love Lesley Jane Seymour. As the editor-in-chief of MORE, she is the consummate "Ampersand Woman," and through her work, she champions the idea that there is no subject matter that's off-limits to today's ambitious woman. The pages of MORE are packed with thoughtful stories on everything from current affairs and business to travel and fashion.
Since taking the job in 2008, Lesley has put MORE on the map as the go-to magazine for women ages 30-60+, but this isn't her first rodeo. She launched her journalism career in 1978 at WWD. Since then, she's worked at The Daily News, Harper's Bazaar, Vogue, and Glamour, and then held the top job at YM (remember YM?!), Redbook, and Marie Claire.
We recently sat down with her to discuss her ascent from fledgling fashion reporter to accomplished editor-in-chief.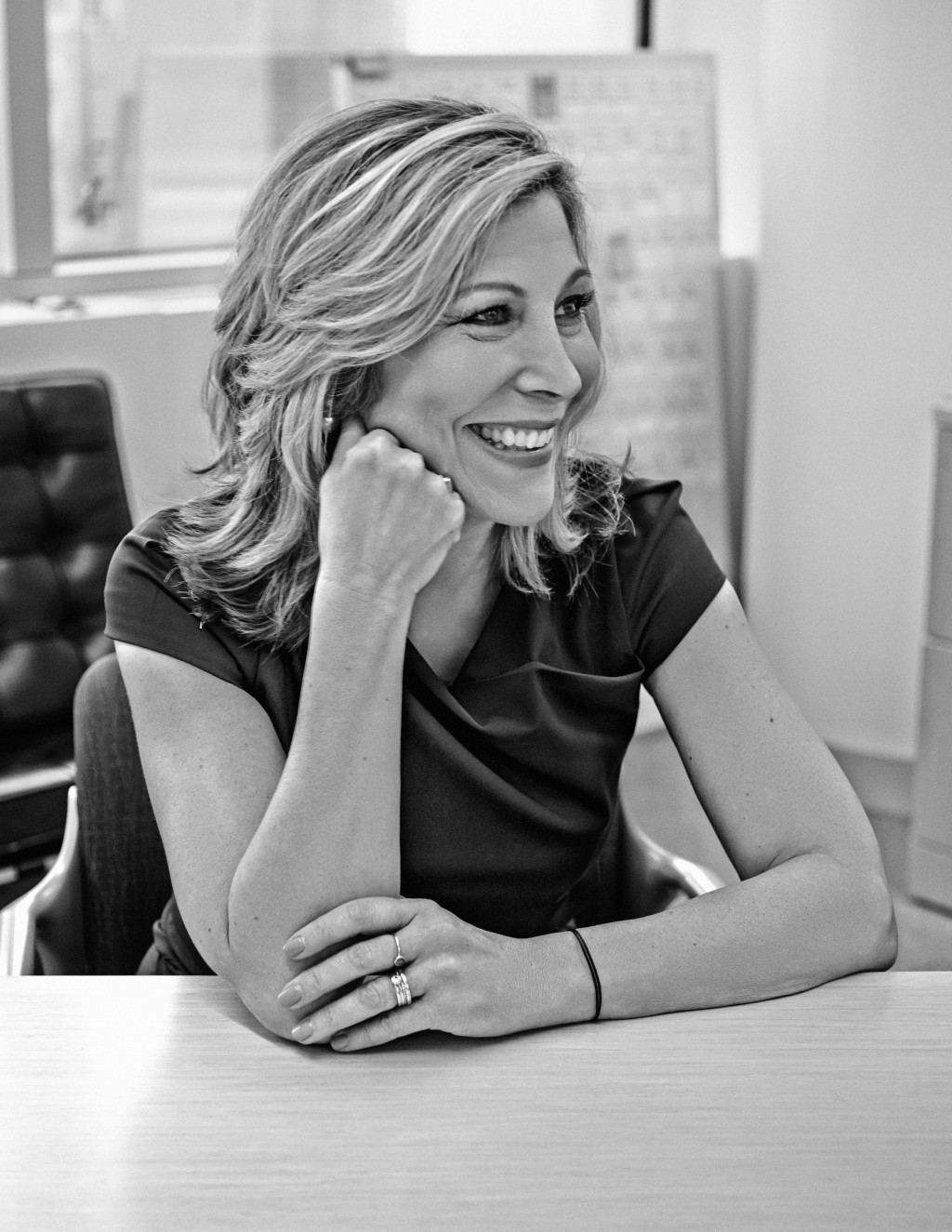 You've had such an exciting career in an industry that is constantly changing. How did you get your start?
I graduated from Duke in 1978. In those days, if you weren't going to be a doctor, lawyer, or going to Wall Street, there was no guidance. All of my friends were being recruited into those fields, and I wanted to go write. Everyone was like, "Good luck with that." Luckily for me, I had met the fashion editor of the Washington Post, and she hooked me up with the people at Women's Wear Daily, where I got my first job. I knew nothing about fashion, but I thought, "Wouldn't this be fun?" And it was.
Were you a natural?
I was clueless at first. Right from the start, my editor threw me onto Seventh Avenue in the Garment District to report on trends. Everybody I interviewed was talking about something called a "shol cola." When I got back to the office, my editor asked me what it was. I said: "I don't know, but everyone's talking about it." She looked it up in the dictionary. It didn't exist. She finally asked me to draw it for her. She looked at the sketch and said, "That's a shawl collar." It turns out everyone I'd interviewed had a really strong accent, and I didn't realize it. I had no idea what was going on.
Since then, you've achieved so much as a writer and editor. What are some of the lessons you've learned along the way?
As I was coming up in the industry, I had a few bosses that micromanaged me and made me feel terrible. They would rewrite my pieces or be on top of me for every single breath I took, and I found that very debilitating. So when I became an editor-in-chief, I went the opposite direction. I love cultivating people and helping them grow. If you're the top dog, you have to be the inspirer-in-chief. So I say to my people: I expect you to do your job, and then some. Think beyond your specific area. I believe in hiring the biggest talent you can get and encouraging people to try different things.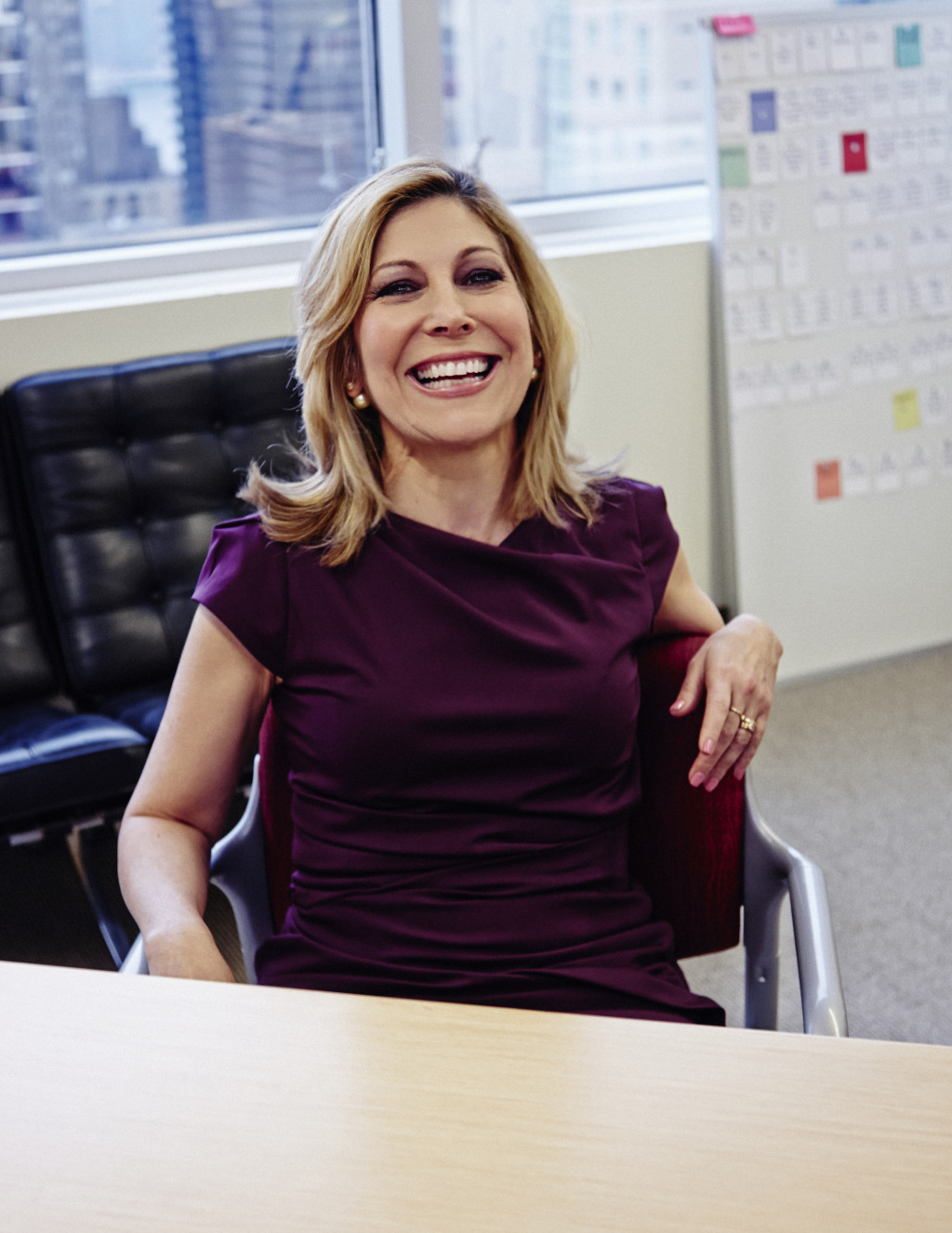 Other than talent, what do you look for in a new hire?
Enthusiasm. I want the person who is jumping out of their seat for the job. Let your passion and excitement show in an interview. It's really tough out there, and even if you love what you do, there are many days of grinding it out. Enthusiasm is what keeps you going and gets you up in the morning, so that's what I look for. There's nothing worse than a flat affect. I've interviewed people who actually seem bored, and I think, "Do you really want to be here?"
For young people, the prevailing career advice is to "follow your passion." But sometimes it's tough to feel passionate about entry-level tasks.
It's hard in the beginning. You're not necessarily going to be passionate about what you're doing every day, but you should aim to work in an industry and at a place that reflects your passion. Where is that? You'll know the minute you walk in. It's the way the place smells and looks. You feel at home. Once you're there, don't get hung up on the specific position. Take whatever job is open. If you're smart and you work hard, you can trade up from there.
Let's talk style. What's your philosophy when it comes to dressing for work?
I'm a dress junkie and have been my whole life—mostly because of the way I'm built. I'm kind of boyish, so when things fit me on the top and bottom, they often bag in the waist. Dresses just work for me, and they're so easy! Just zip the damn thing up and go. I don't have time to think about mixing and matching in the morning. I just put on a dress, and I'm gone. I love that MM.LaFleur dresses are incredibly comfortable. The fabrics and fit are phenomenal, and I love how Miyako cuts on the bias—she has an intuitive feel.
What's one piece worth investing in?
There's a lot to be said for a great winter or spring coat. When I was covering the collections in Europe years ago—before the Euro—we would get off the plane and literally run to the Prada store. I bought these gorgeous coats with embroidery and jeweling that I still have. I love the idea of keeping your outfit simple and letting your coat be the star.
If you could have a power lunch with any woman, who would it be?
Cleopatra and Catherine the Great. I'm a big history freak, and I recently read biographies of both of them. They were such quirky, interesting, fascinating women. My favorite anecdote about Cleopatra was about how she entertained. She served dinner on gold and silver plates, and when her guests left, she'd tell them to take their plates with them! She had so much money, she was just like, "Ah, keep the plate."