Balance Pretty & Professional with One Perfect Dress
May 27, 2014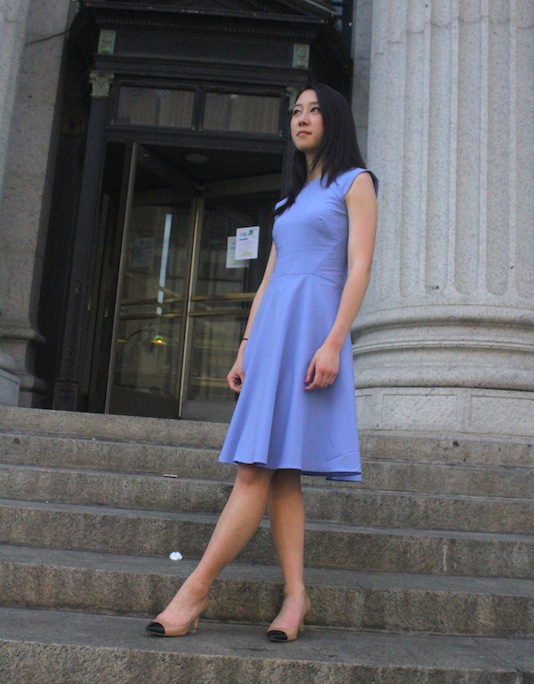 When our super-intern Jessica walked into the office wearing the Toi, there was a communal gasp of delight. Does it get any prettier than this? No, it does not.
Jessica is about to graduate from Dartmouth and head off to her first job at Bank of America Merrill Lynch, but first, we had to get some photos of the Toi dress
Below, she talks fashion, future, and finance.
*   *   *
Jessica, you look amazing! What do you love about this dress?
The A-line definitely makes me feel like a lady, and I love the color. It reminds of me of the blue Brooks Brother dress shirts that guys wear in finance. I also love the wide shoulders. They keep the dress sleeveless but still professional, and I think they enhance the hourglass shape of the silhouette.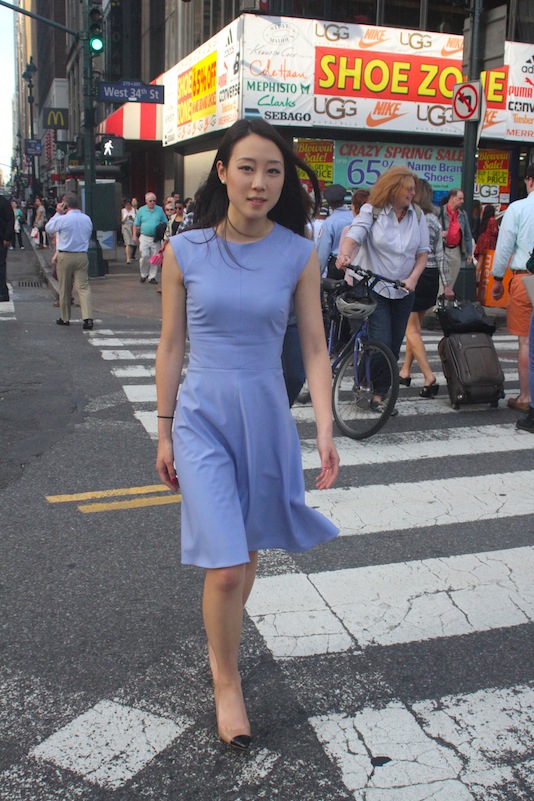 Where will you wear it?
This is the perfect summer dress, and the flowy A-line skirt keeps it breezy! I'll wear it to work with the Sant Ambroeus, to summer weddings, or on a date with a statement necklace.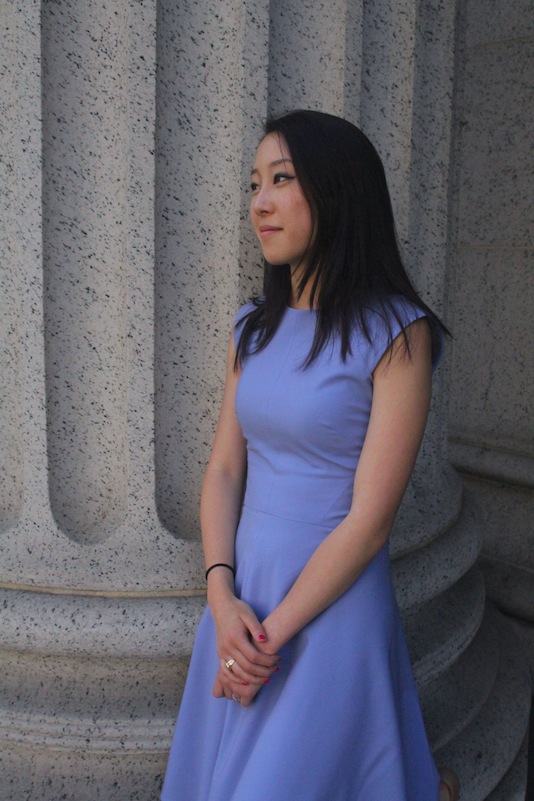 How would you describe your personal style?
I don't think I have a personal style yet! Especially since I've lived all over the place. Growing up in the Bay Area, I always wore jeans, sneakers, and a sweater. When I got to Dartmouth, I was kind of thrown back by the preppier dressing, but over time, it grew on me.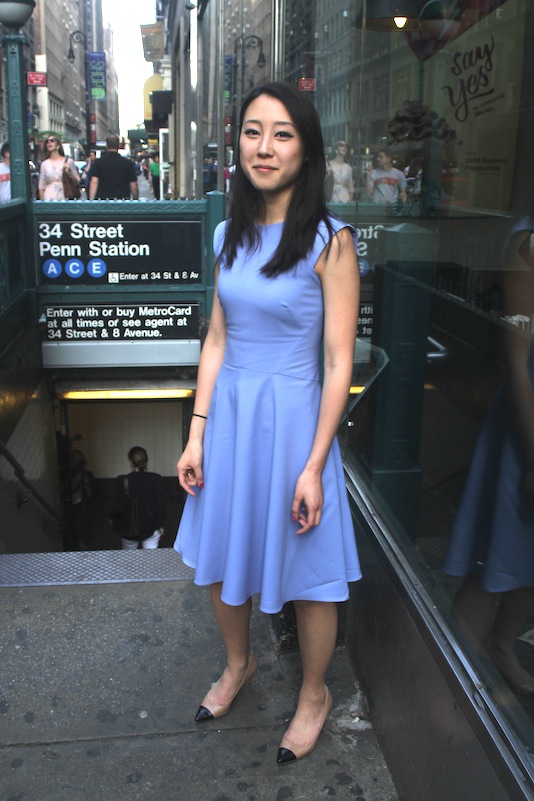 Now that I'm moving to NYC full-time, my style has grown to revolve around more work-to-play pieces. I would like to build a wardrobe of more investment pieces, especially M.M. pieces. I have a Morandi that I will most definitely leave in my cube to fight the year-round A/C, I've worn the Tarantin at least ten times since I got it last month, and I would wear the Etsuko and Narie every day if no one noticed. I still have my favorite California pieces though—I wear my Rainbow flip-flops religiously in the summer while I commute.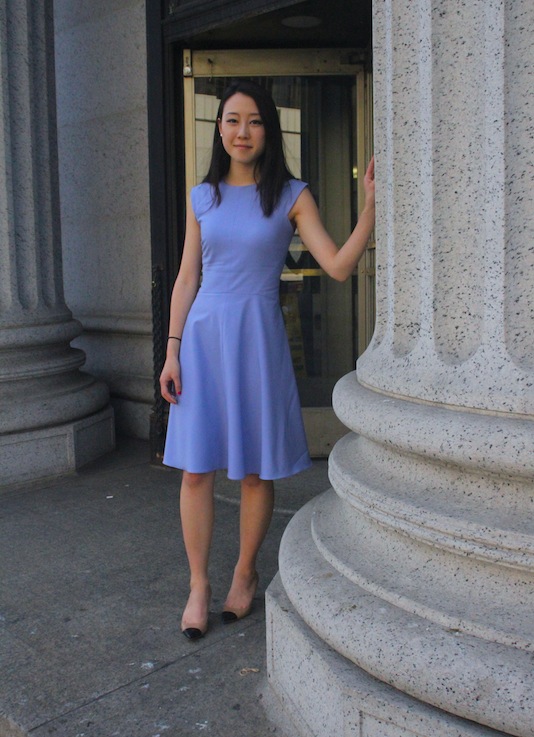 Speaking of commuting, tell us about your job!
I'm starting full-time in the M&A group at Bank of America Merrill Lynch this coming July. Ever since I was five, I wanted to become a doctor, but during my time at Dartmouth, I realized that this path just wasn't for me. I ended up with a winter internship in the M&A group at BofAML my junior year, went back for my summer internship, and now am so excited to start full-time training in July! The hours were definitely as long as people warned me they'd be, but I loved the experience so much.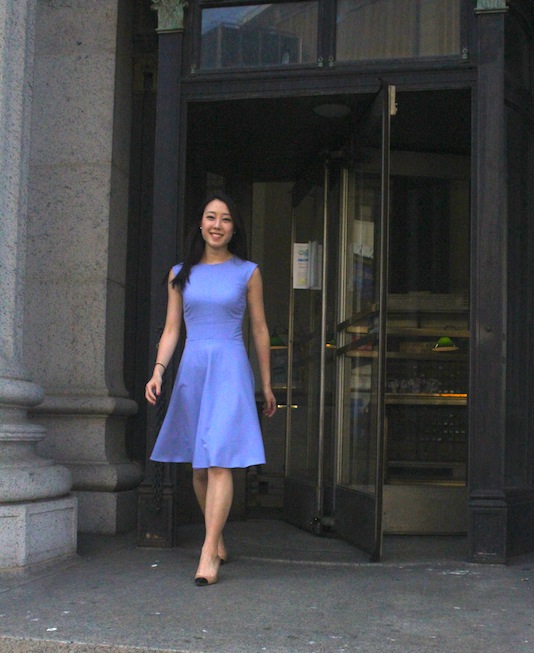 Would you say you have specific career goals, or are you just going with the flow?
In high school, I liked to have my life planned out to the T, but Dartmouth really helped me be more open to going with the flow. Our academic schedule is called the "D-plan", and it's a flexible quarter system. Instead of being limited to summer internships, I was able to take other terms off. I took my sophomore spring term off and volunteered at an orphanage in Beijing, which was a really humbling experience. It's also how I was able to take my senior spring term off-campus and intern at MM.LaFleur.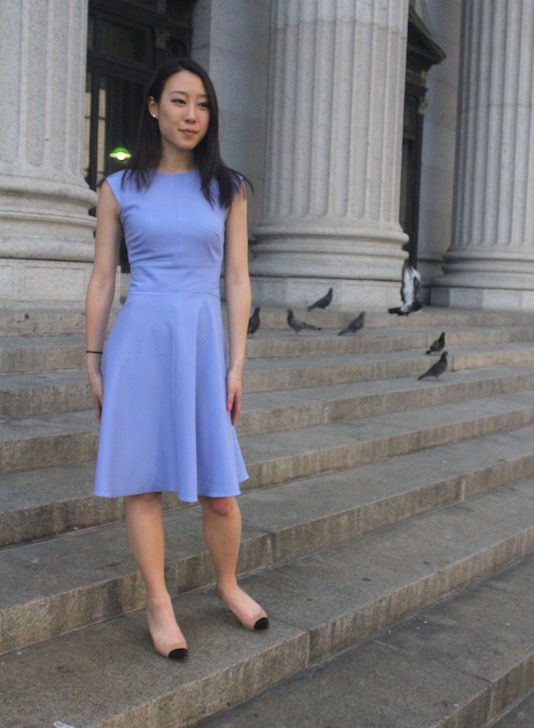 It's been so exciting to see how fast the company is expanding and see all the different strategies and products planned for the upcoming year. I've especially loved working in a team made up entirely of power women who I not only admire for all their accomplishments, but because they really are making a huge impact for professional women through the products and company beliefs. I've also been able to improve my work wardrobe by being here, so overall I'd say it was a win-win situation for me!
*   *   *
It was a win-win for us, too. Congrats, Jessica! We'll miss you around here.