Ampersand Woman: Real-Estate Aficionado Sarah Williams
May 22, 2014 | Filed in: Woman of the Week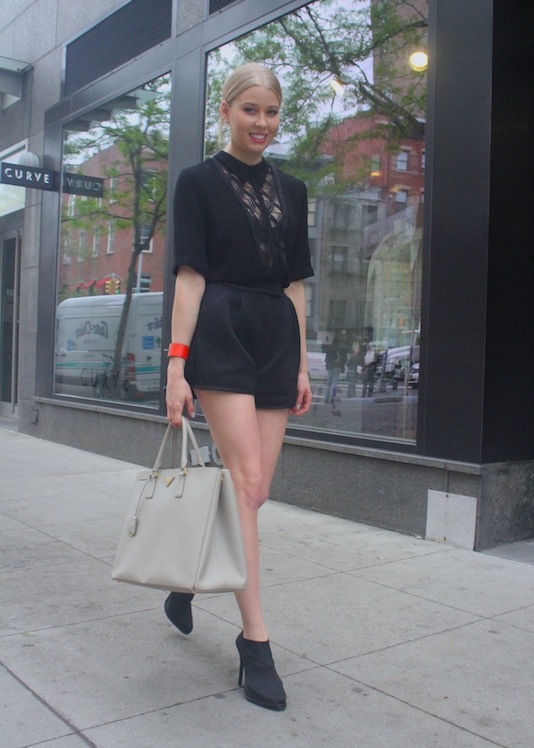 Are you ready for today's Ampersand Woman? To say that Sarah Williams is a powerhouse would be an extreme understatement. She started working in real estate at the age of 19 and hasn't looked back. Since then, she co-founded the Alexander Team, a group that operates at Douglas Elliman, and has been part of some of New York's biggest deals.
And did we mention she has ferocious style? When we caught up with her recently in Nolita, we were literally chased by a pack of paparazzi who thought she was a movie star. All in a day's work for Sarah…
*   *   *
Sarah, let's talk real estate. What do you do?
I specialize in working with foreign investors who are acquiring real estate in New York City for investment purposes. Additionally, I represent buyers and sellers locally. I'm currently marketing well over a hundred million dollars worth of real estate. I travel to Hong Kong every 8-12 weeks to meet with current and prospective clients and investors.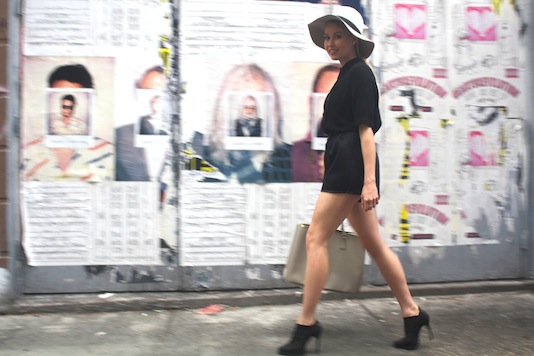 Why did you get into the real estate game?
I'm from Florida, and I did not grow up in the home that I wanted to live in, so I've always admired homes that I would appreciate living in. I chose to do real estate sales in New York City due to my fascination with the world, specifically emerging markets. I love New York because it's not closed-minded. It's not bland. It does not discriminate, as long as you intend to advance based on merit.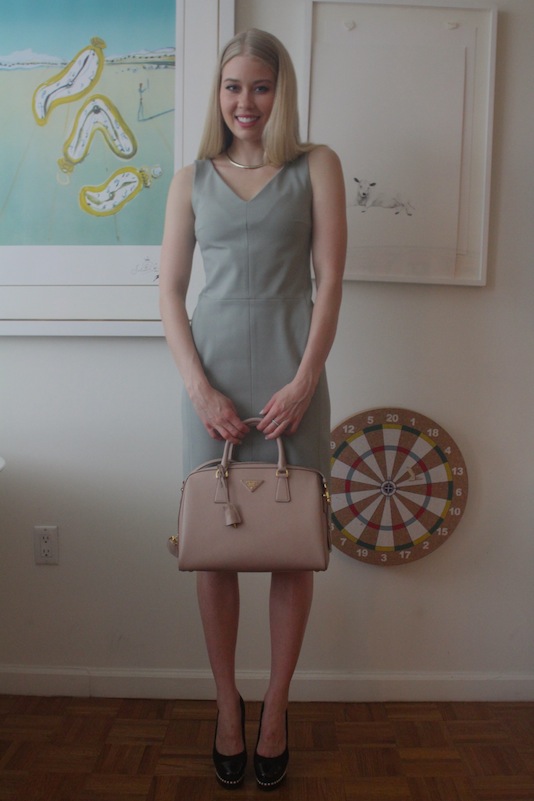 Sarah at home in MM.LaFleur's Rachel dress. 
What are a few business lessons you've learned along the way?
It pays off to seek constructive criticism rather than seek pure praise. Never, ever presuppose before you've conducted adequate research.
What do you wish you'd known when you started working?
That I would have been frustrated less frequently if I had asked my superiors for help. And that wasting time is in the eye of the beholder.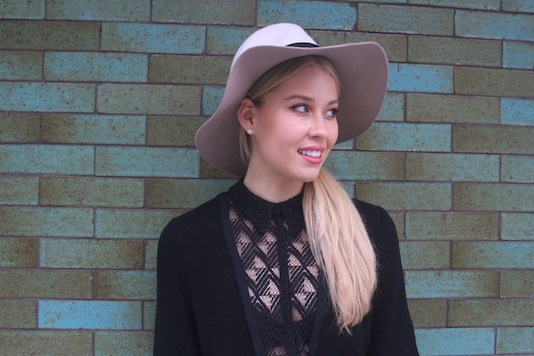 What's your personality at work in three words?
Stoic, whimsical, determined.
When you were little, what did you want to be?
An architect.
When you "grow up," what do you want to be?
A game-changer. (Purposefully ambiguous).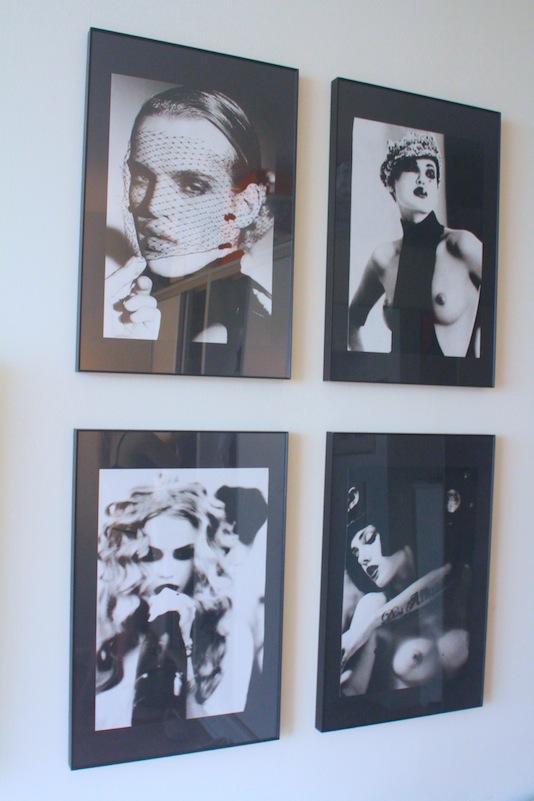 Wall art chez Sarah. 
Best advice you've ever gotten?
"Never be too proud. You'll become the bane of your own existence." A friend told me this years ago when I was dead broke and living in L.A. After that conversation, I decided I would never be too proud to ask for help. The next day, and the next, and the next have always been better.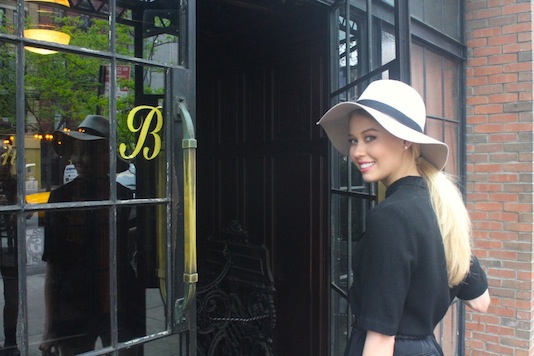 If you could have a power lunch with anyone, who it would be?
John D. Rockefeller, the world's first billionaire. I'd love to pick his brain.
If you could have a happy hour with anyone, who it would be?
Gisele Bundchen. She seems like she would be fun to have a drink with. She seems to have great energy, she's always laughing, and she is very successful.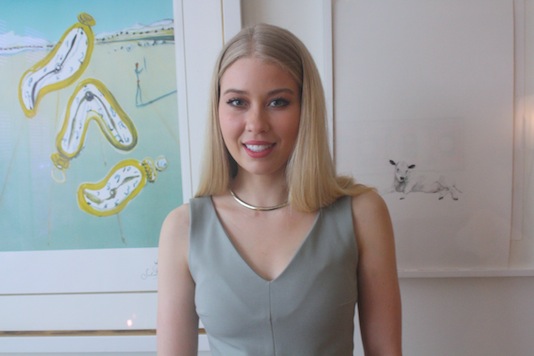 Success is… helping others in their quest to live better.
Happiness is… deriving pleasure from making a positive difference in the lives of other people. The caveat here is that you must be happy with you first.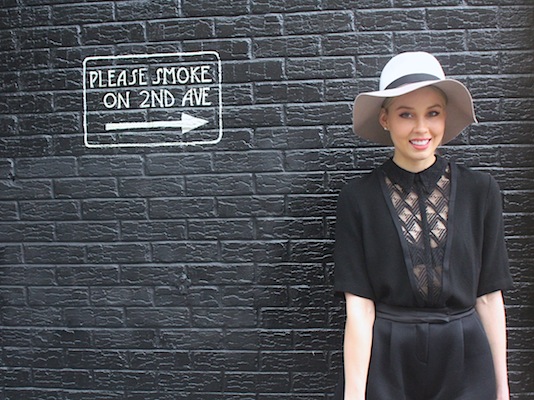 A working woman can never have too many… driven and intelligent female friends, acquaintances, mentors, or Prada bags.
What's your motto?
"Live better." Everything I've done, currently do, advise others to do, sell, promote—it's always something than can help that person (as well as myself) live better.
– Interview & photos by Tory Hoen