1 Top, 3 Ways: How to Style the Poehler for Work and Evening
September 01, 2015
We'll be the first to admit: crop tops have no place in the office. But what about a tastefully cropped top? One that has a tuck-able under-layer so you don't have to worry about flashing your investors. That, my friends, is a completely different story. That is the Poehler top—and it's the quickest way to infuse a little fun into your work wardrobe.
We asked Jocelyn Taylor, a marketing consultant at a major beauty brand, to throw on the (machine-washable!) Poehler and let us style her for work and evening. Behold the results.
Back-to-back meetings at the office…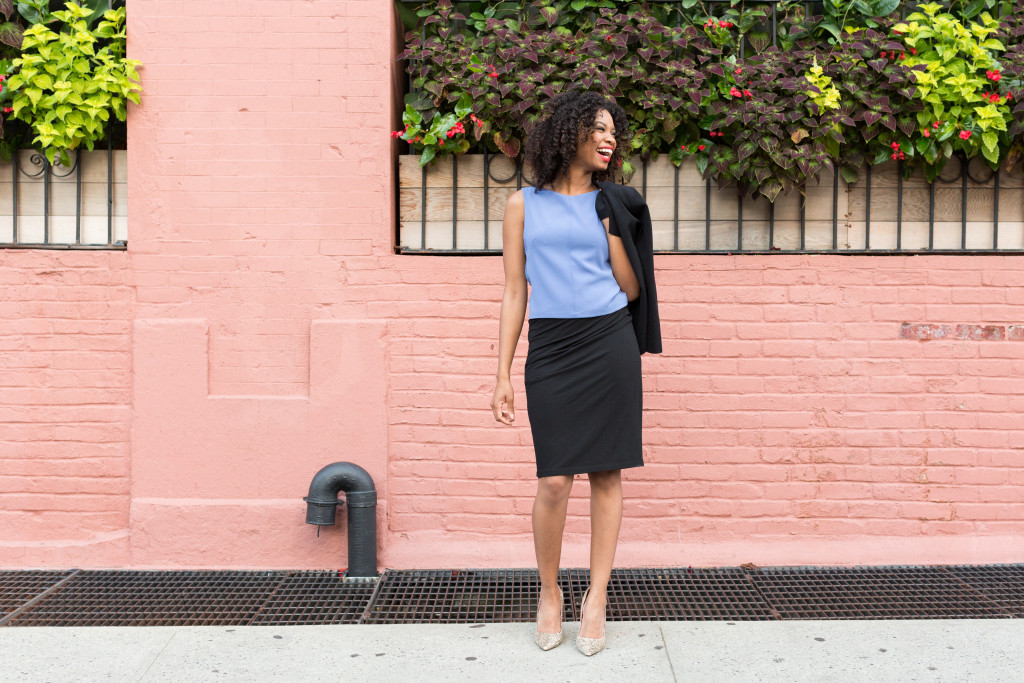 For work, we pair the Poehler with a stretchy high-waisted pencil skirt for maximum versatility. The under-layer tucks in to keep everything in place, while the shirt falls just to the waist. For formal meetings, throw on a knit jacket and you'll be ready to run the show.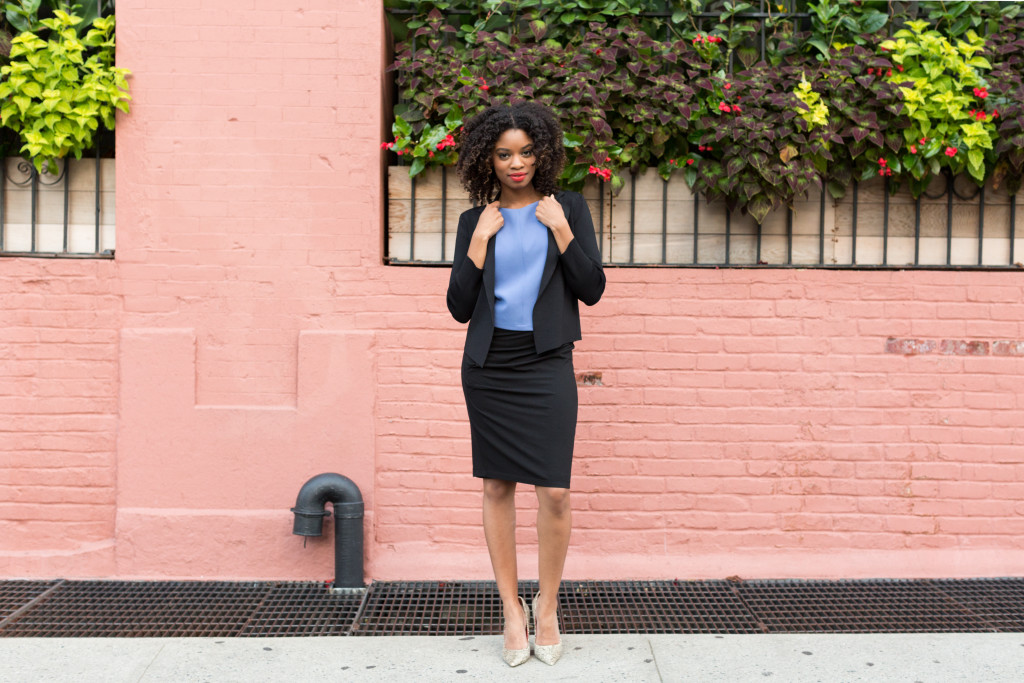 Switch out your shoes for evening or weekend…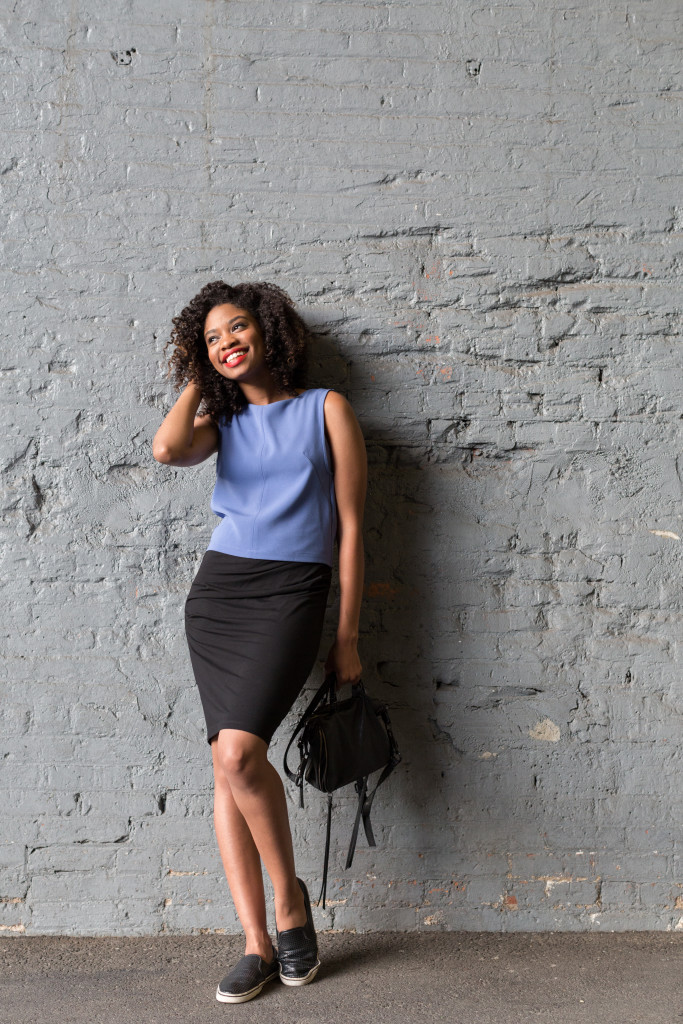 It's amazing how a simple shoe change can transform your entire look. Post-work, grab an evening bag and throw on leather slip-ons to edge up your Poehler top and Soho skirt. This look also works for: weekend errands, outdoor-brunching, concert-going, party-crashing, and general high jinks.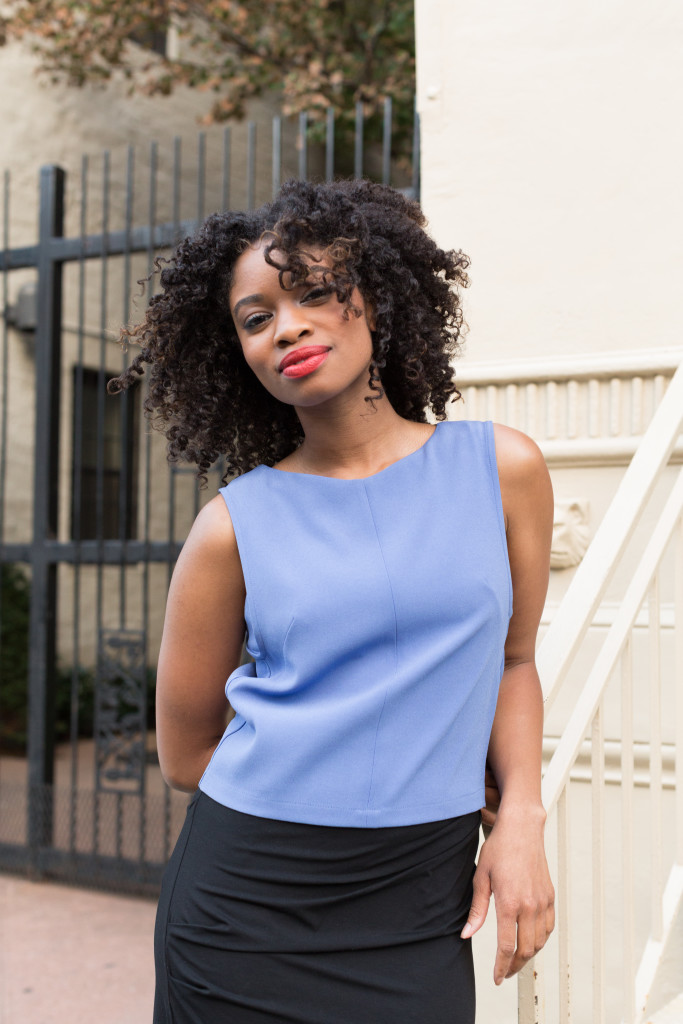 Let's see where the night takes you…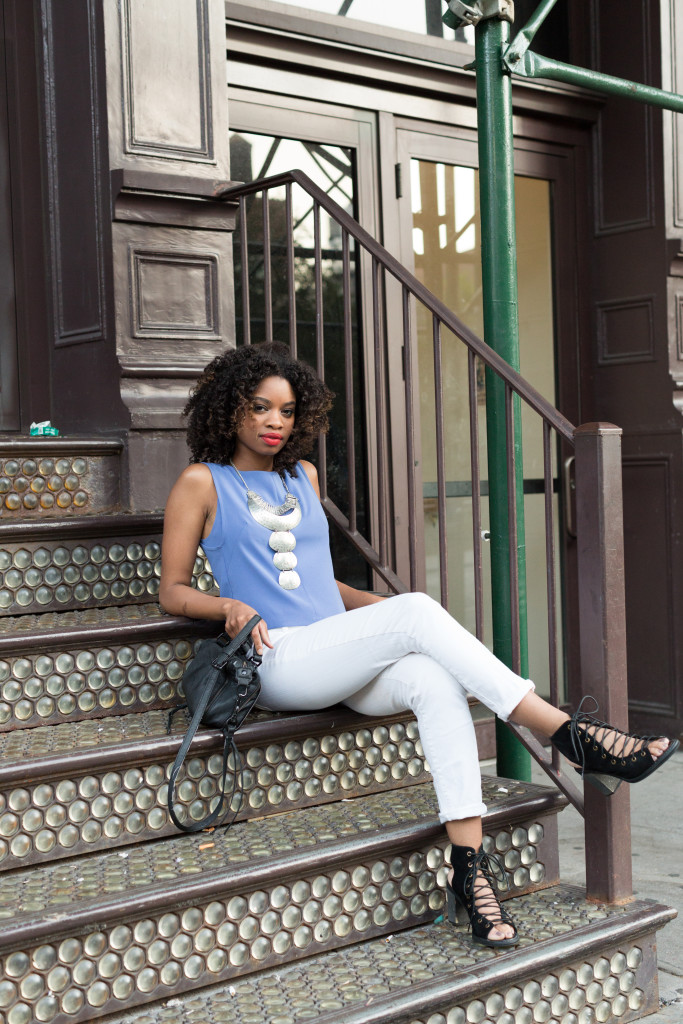 Maybe it's a blind date. Maybe it's a decadent dinner with your BFFs. Maybe you finally found a reliable babysitter and you're ready to hit the town like in the good old days. Do so by pairing the Poehler top with skinny jeans (we love white for summer) and bold accessories. Jocelyn's shoes and necklace happen to be from—get this— Free People! (She worked there back in the day.)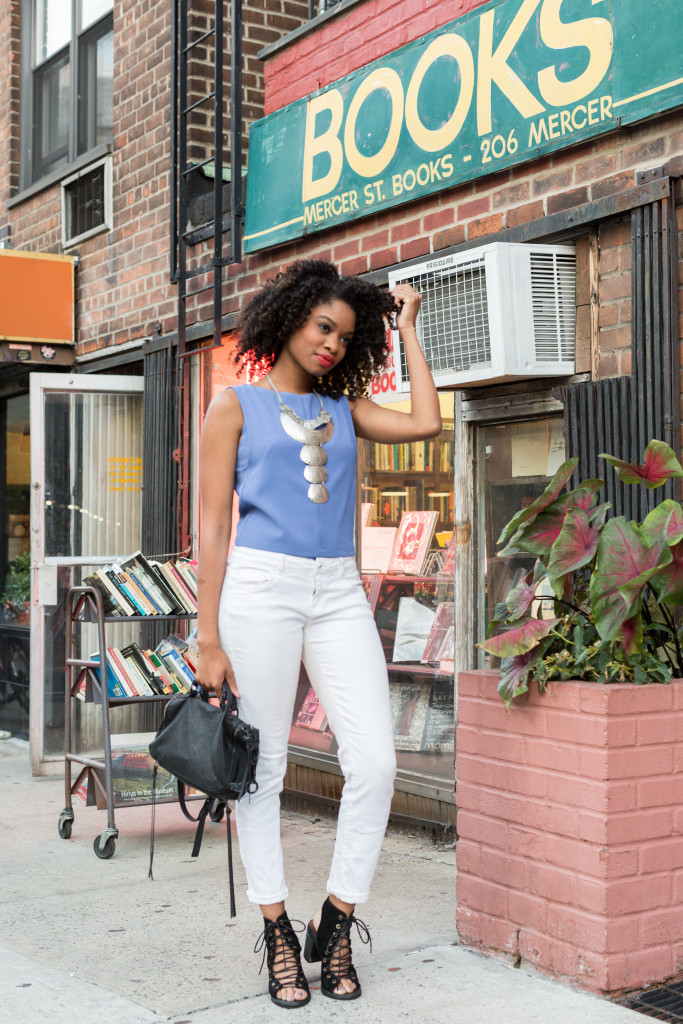 See how much mileage you can get out of a single piece? Snap up the Poehler and show us how you wear it by tagging #inmyMM on Instagram or Twitter.