Who Has the More Ridiculous Lifestyle: Valentino's Pugs or Karl Lagerfeld's Cat, Choupette?
March 21, 2014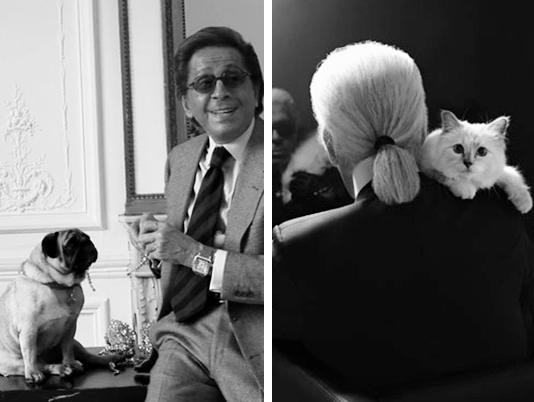 The fashion industry is full of larger-than-life personalities, and behind many of these ridiculous figures is an equally ridiculous pet (or pets, as the case may be). Today, we take a comparative look at two of fashion's leading men—and the animals who are secretly running their operations.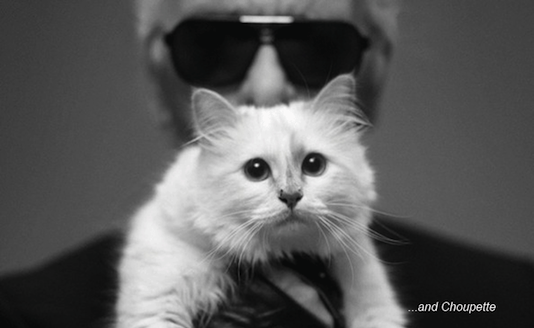 Choupette
Not only does Karl Lagerfeld's cat have her own maids (two of them); she also has her own Wikipedia page. Lagerfeld once lamented to CNN, "There is no marriage, yet, for human beings and animals… I never thought that I would fall in love like this with a cat." We were surprised as well.
In a brilliant 2012 interview, writer Kristina O'Neill grilled Lagerfeld on the topic of Choupette for Harper's Bazaar. Here are a few of her findings that you should know about.
Regarding her eating habits: "She goes in the kitchen and sits in front of the food. She doesn't like to eat on the floor, so I have to put the food on the table. Her dishes are by Goyard. She has one for water, one for her little croquette, and one for her pâté. You have to serve everything, and she makes a choice."
Regarding her routine: "[Her maids] spend hours together and do her beauty jobs, her hair, and all those things, and they have moments of tenderness with her. They have to write in the book exactly what they're doing. Because there's a diary, I know everything."
Regarding scandal: "The doctor does her manicure. She hates when we do it ourselves. The only time she makes a scandal is then."
Choupette may be the pet of the moment, but let's not forget Valentino's army of pugs…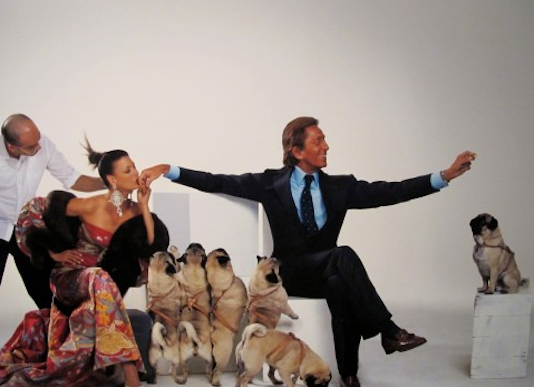 Milton, Monty, Maude, Margot, Maggie, and Molly
There have been reports that Milton died, so there may only be five of them now, but when it comes to Valentino's wily pugs, it's hard to keep track.
They fly on sleek private jets, bask on the sunlit decks of the designer's yacht, and spend their days curled up on couture garments in their father's atelier. Of his work-life balance, Valentino once said: "I don't care about the collection. My dogs are more important."
The sixsome (fivesome?) has taken part in numerous photo shoots—though a few members have been known to pee indiscriminately on set. Get a glimpse into their glamorous lives here: