1 Dress, 3 Ways: Rachel's #Mmazing Style
January 24, 2014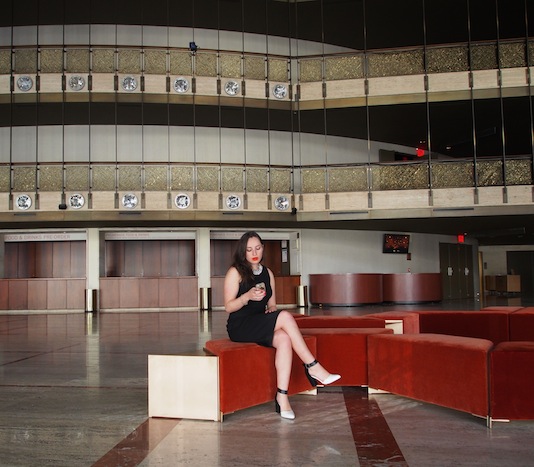 If you've ever gotten crazy at an MM.LaFleur event, you probably have Rachel Mann to thank. As our Director of Strategic Partnerships & Events, Rachel knows how to work a room and throw a memorable bash. As such, she's a pro at styling outfits that will work from day to night to weekend. Read on to see how she wears the Lydia—and don't forget to enter our #Mmazing style contest!
Oh hey, Rachel. How would you characterize your style?
Classic with an edge. I like timeless, simple pieces complemented with bold and funky accessories.
And what do you love about the Lydia?
I think it's the most versatile dress in our collection and is definitely my go-to. It's super comfortable, completely wrinkle-free, black, classic. I consider myself to be an hour-glass, and I find it extremely flattering without being overly sexy. I might start my day with client meetings, run to lunch with a friend, and then finish with dinner with the boyfriend or a concert in Williamsburg. I need to go from professional to laid-back to sexy at the drop of a hat, and this dress always works.
1. At Work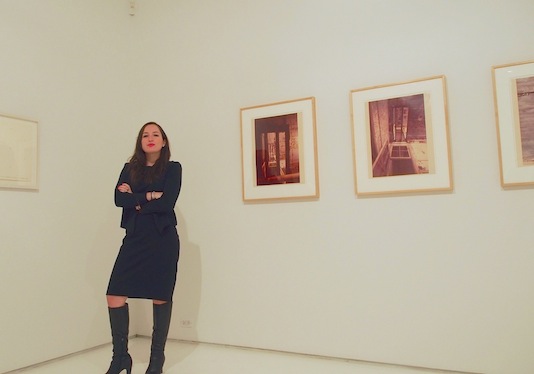 For work, I often pair the Lydia with the ostrich Greenwich Avenue belt and the black St. Ambroeus jacket. I usually wear it with a pair of black knee-high boots from Sam Edelman that are chic but comfortable. I can run around the city for the entire day in them—I can't quite pull that off in normal heels.
This look has become my uniform for days when I have a meeting or an event and not much time to think about an outfit. I know I can throw it on and feel powerful and beautiful.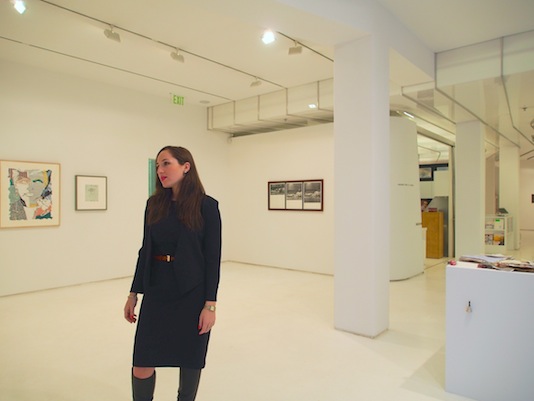 2. Big Night Out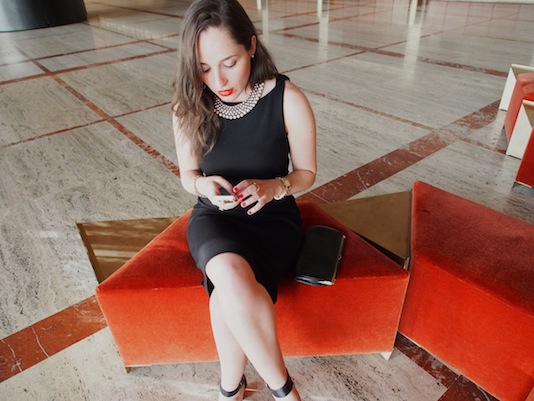 I'm a member of the Young Patrons Circle at the New York City Ballet and a huge fan, so I make it a point to go at least two times a season. I'll wear a classic evening look with a little extra pop. Here, I paired the Lydia with a chunky rhinestone necklace from Zara that adds a bit of sparkle. It actually reminds me of the ballet, which was designed to look like a jewel box with its amazing details and chandelier.
I am definitely a lipstick person. It's part of my signature look. In this case, I did a red lip from Revlon. I swear by NARS or Revlon for all of my lipstick.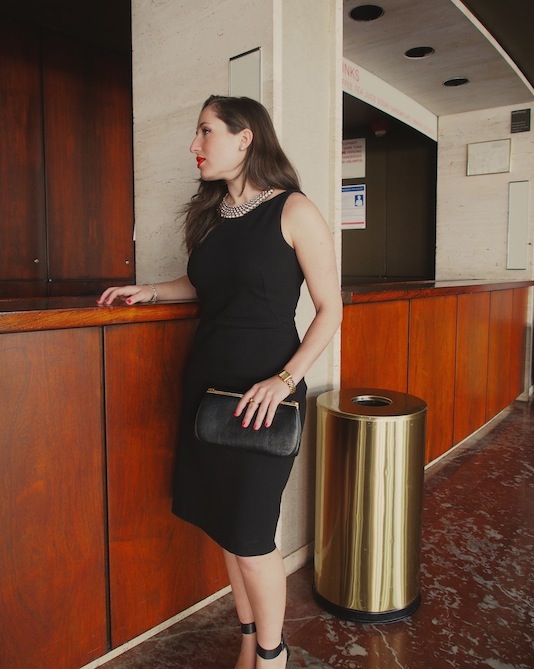 The clutch is from my grandmother. She's one of the most stylish women I know, and she has more evening bags than I can count. Every year, she passes me a handful of new ones, so I've pretty much stopped buying them for myself!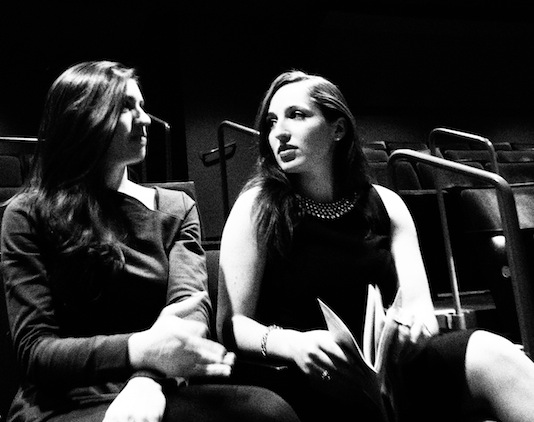 3. On the Weekend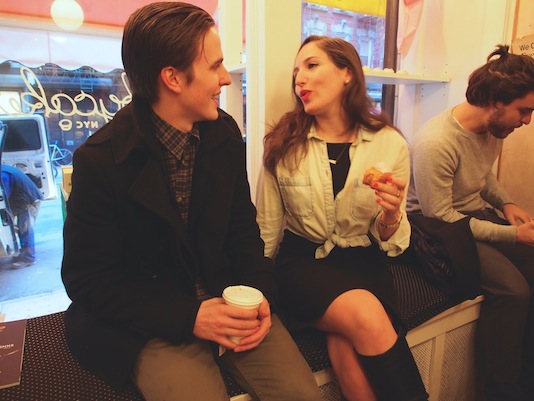 Like everyone, I like to be more casual and comfortable on the weekend. And regardless of how trendy they've become, I still love chambray shirts. Here, I accessorized with a simple hammered-copper necklace that I made at Brooklyn Charm in Williamsburg and one of my favorite lip colors. It's by Makeup Forever and it's called Rouge Artist Intense, which is hilarious.
My boyfriend lives on the Lower East Side, so we'll have brunch and then frolic around there on the weekends. Babycakes is hands-down the best gluten-free bakery in the city. I think I'm eating their vanilla cupcake here… but I definitely ate more than one.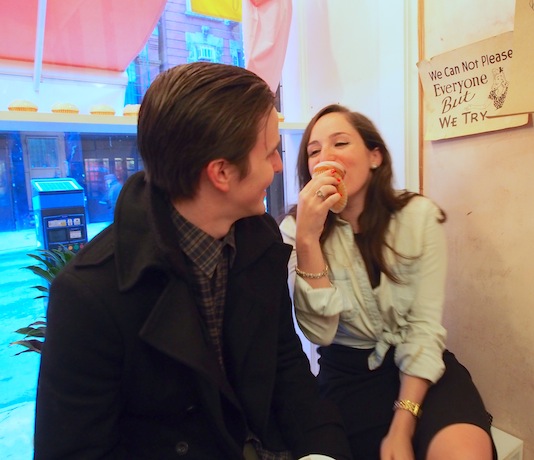 *    *    *
Follow Rachel's lead and shop the Lydia, or browse the whole MM.LaFleur collection here.