MM in Action: Meet Hanna
March 18, 2015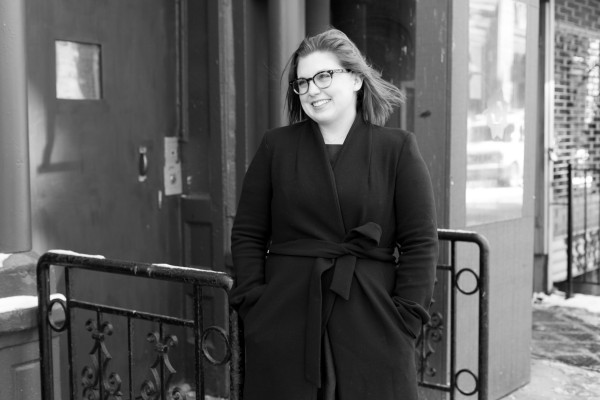 Hanna keeping cozy in the Madison Square coat.
At MM.LaFleur, we're all for celebrating the women who inspire us. But the truth is: We don't have to look much further than our own office to tap into a network of amazingly talented (funny, outspoken, creative, collaborative, occasionally hyper) ladies. And because many of our customers and readers are curious to know the people behind our brand, we thought it was high time to introduce them.
Today, we get to know the lovely Hanna Freedlund. If you've been to our showroom, it's very possible that Hanna was the one who catered to your sartorial needs and sent you back out into the world in style. But did you know she's also a GIF connoisseur and a board-game fanatic? Well, now you know.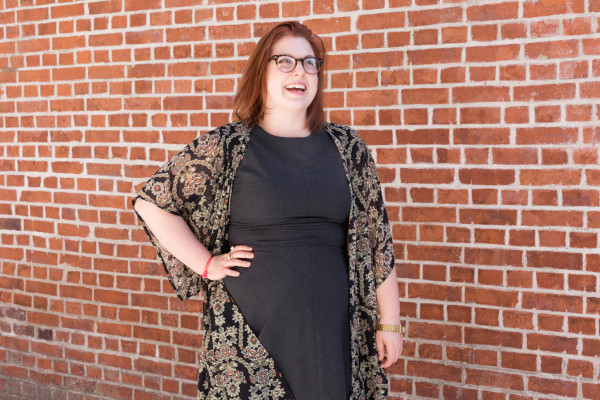 Well hello there, Hanna. Where are you from?
I grew up in a small town just outside of Boston. I've definitely embraced living in NYC, but you can occasionally catch a glimpse of my Masshole side when it comes to sports teams, clam chowder preferences, and feelings about Dunkin' Donuts (caramel iced lattes forever!).
Good to know. What are you reading? Watching?
I'm reading The Anthropology of Turquoise, The Secret Language of Flowers, and I love Swedish crime novels, especially anything by Åsa Larsson. I'm watching Hannibal—I can't recommend this show enough. It's twisted and gruesome, but I have a strong stomach. Plus, Hugh Dancy. Lots of Hugh Dancy.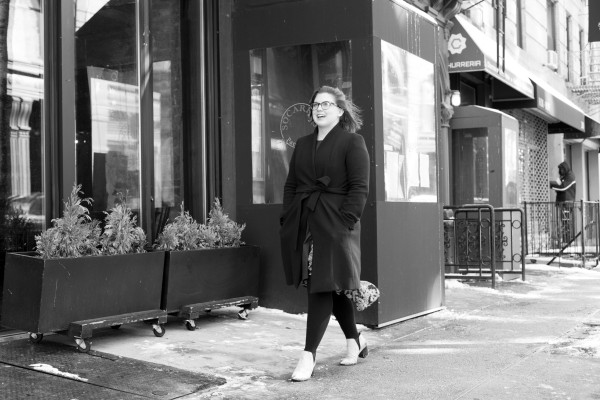 Hanna strutting in Nolita in the Madison Square coat. 
What's your role at MM?
I have my hand in about a million pots. I run our Work/Shop, schedule and perform styling sessions, plan and execute events, curate Bento™ Boxes, and partner with restaurant groups for our uniform collection (Métier by MM).
You always look so freaking cool at work. What's your style philosophy?
I used to work exclusively with very young kids, so I've never really had to wear "corporate" clothes. That said, I feel completely comfortable in MM, and love to find ways to make it my own. I actually wear MM most days of the week, but add funky shoes or a cool jacket (I'm really into kimonos right now). I love playing with volume and length. I'm currently in a "black with a pop of color" phase.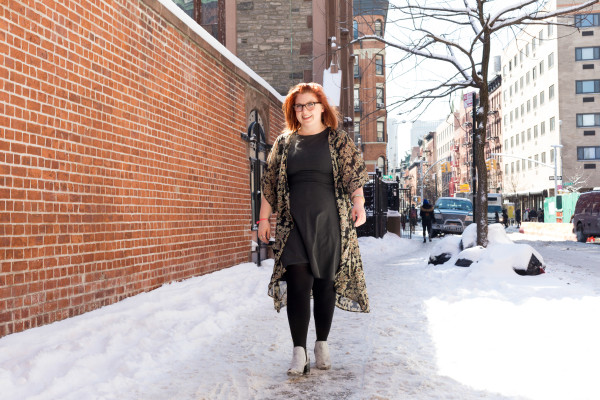 This outfit is "classic Hanna."
Yep, it is. I'm wearing the Toi, which was my first MM love, and the Single Bezel necklace, which was my first MM purchase. I added one of my favorite thrifted kimonos to change up the silhouette. I love the feeling of the long, flowy fabric, especially when it peeks out from under the hem of my super-cozy winter staple, the Madison Square coat. Finally, because I'm a masochist, I'm wearing white booties and mountain-goating my way through the snowbanks.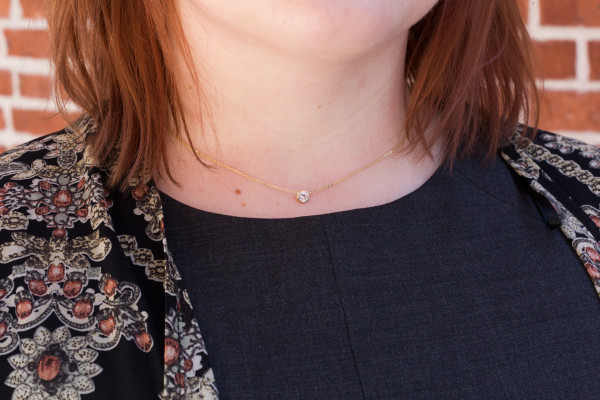 The Toi + the Single Bezel necklace + Hanna's own kimono = YES PLEASE. 
Best advice you ever got?
"If you obsess over whether you are making the right decision, you are basically assuming that the universe will reward you for one thing and punish you for another. The universe has no fixed agenda. Once you make any decision, it works around that decision. There is no right or wrong, only a series of possibilities that shift with each thought, feeling, and action that you experience."
This is from a Deepak Chopra book. I can be an anxious person, so I love advice that makes you take a step back and look at everything from a wider perspective. This particular quote helps me be more adaptive and flexible—which is certainly a gift in startup life!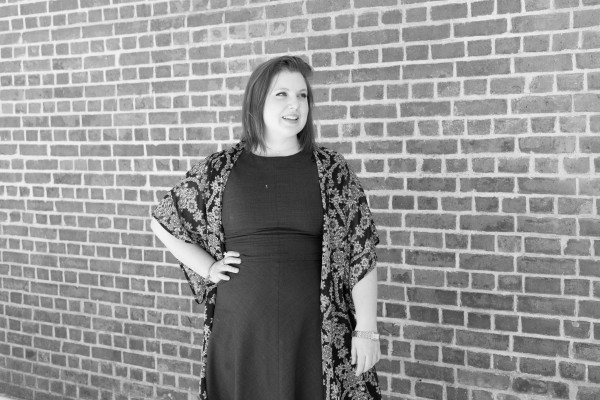 If I could have happy hour with anyone, it would be… Meryl Streep.
Kale… is overrated.
Mezcal… is underrated.
What do you love about working at MM?
I love my colleagues and their energy. We're a startup, so everything is crazy all the time, but I never feel out-of-control or unsupported. Everyone who works here adores MM and each other, and it shows.
Thank you, Hanna! You're fabulous, and that's all we have to say on that matter.