Dress for Success CEO Joi Gordon Talks Style, Strategy, & Storytelling
January 15, 2014 | Filed in: Woman of the Week

If you have any doubt about the importance of style, spend a few minutes with Joi Gordon. As CEO of Dress for Success, a nonprofit that provides work apparel and career development services to low-income women, Joi is well aware of the impact that a quality wardrobe can have on a woman's outlook and future.
At MM.LaFleur, we're supporting Dress for Success's mission by collecting donations throughout the month of January—and offering $25 in MM.LaFleur credit to those who give.
Below, Joi talks transformation, career strategy, and the power of the perfect black dress.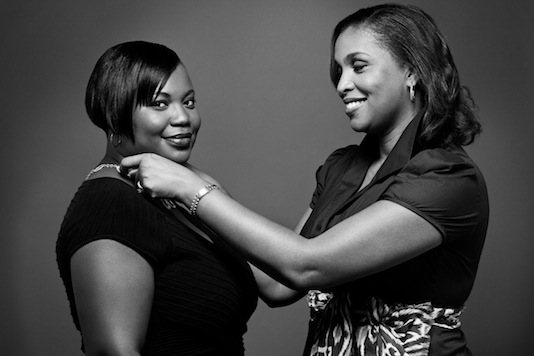 *    *    *
You've had such an impactful career. When you were a kid, what did you want to be?
A journalist. I wanted to tell the story for people who couldn't tell it for themselves. So I went to school for broadcast journalism, and then I went to law school to really be vigilant about making sure that peoples' rights were protected. That path got me to the job that I have today. At Dress for Success, I help tell the stories of the women who walk through our doors.
What's the most rewarding aspect of your work?
We take people as they are, and I get to see the immediate transformation in these women. We see women who have come out of prison, recovery, abuse, homelessness. I love watching a woman watch herself in the mirror—seeing the person that she wants to be and knowing that she has the potential to land a job that will change her life and her children's lives.
Any amazing transformation stories?
Too many to count. But I've seen women who have done 20+ years in prison who come to us because they need jobs to fulfill their parole requirements. But over time, through all the support programs we provide for them, they move from just a job to building a career, going back to school, making smart choices. To see these women thrive makes the work that we do so rewarding, and so exceptional.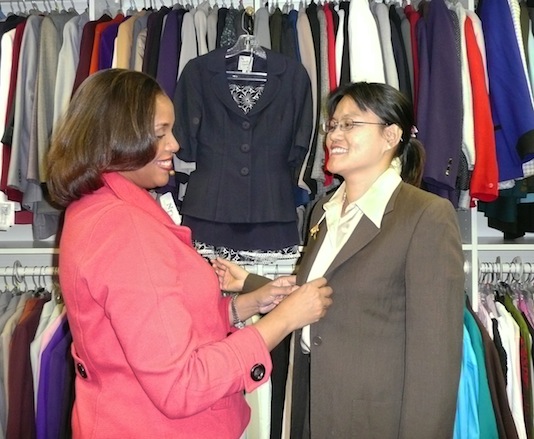 What are your top three tips for women building their careers?
1. Don't limit yourself, and don't assume that whatever degree you've gotten needs to direct where you go next. If I had gone to law school to be a lawyer, I probably wouldn't have seen the door opening at Dress for Success. So follow your passion, follow your heart, and choose the roads that will lead you towards joy.
2. Build strong networks—both formal and informal. Be conscious of the image you're projecting on platforms like LinkedIn and Facebook. You want to be remembered for the right reasons, so be cautious. Social media is part of your life and it's hard to scrub the slate clean. That's something I tell my daughter almost every single day!
3. Be kind to everyone. You never know who will end up being your supporter and champion. It could be the people you work with and the people you work for, but also the person at the front desk. You never know who will open the next door for you, so don't underestimate the power of kindness.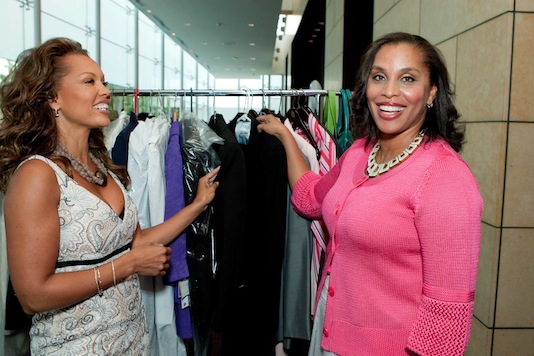 Oh hey, Vanessa Williams.
When it comes to dressing for work or an interview, what rules do you live by?
Keep things simple and classic. Don't overdo the style, the hair, the makeup, the accessories. But everybody has a personal style, so think about what types of clothes fit you perfectly, which colors make you shine. Also keep in mind the culture of the company and industry where you're interviewing. Color may not be appropriate at a Wall Street firm, but it might be at an advertising firm.
What would we find you wearing on any given day?
I wear a dress or a suit every single day. You'll rarely see me dressed down even on a weekend—which is pretty sad! But I believe in dressing for success.
Favorite designers?
I like Michael Kors. His clothes are very flattering to women with curves, and I love that he plays with colors. And who doesn't love a Diane von Furstenberg wrap dress? They look good on anyone, anywhere.
You have 30 minutes to pack a bag. What's going in there?
Things that don't need to be ironed! I also have a sweet tooth, so I always pack something to nibble on. I also love soaps and lotions that smell great and make me feel good.
What's your M.O. when it comes to workday makeup?
Keep it simple. Less is best. Accentuate the areas of your face that are most beautiful—maybe the eyes, the lips, the cheekbones—but you shouldn't look like you've been made up. Makeup isn't there to create a different person; it's to accentuate the beauty that's already there. I love the Bobbi Brown aesthetic, which is all about artistry and seamless beauty.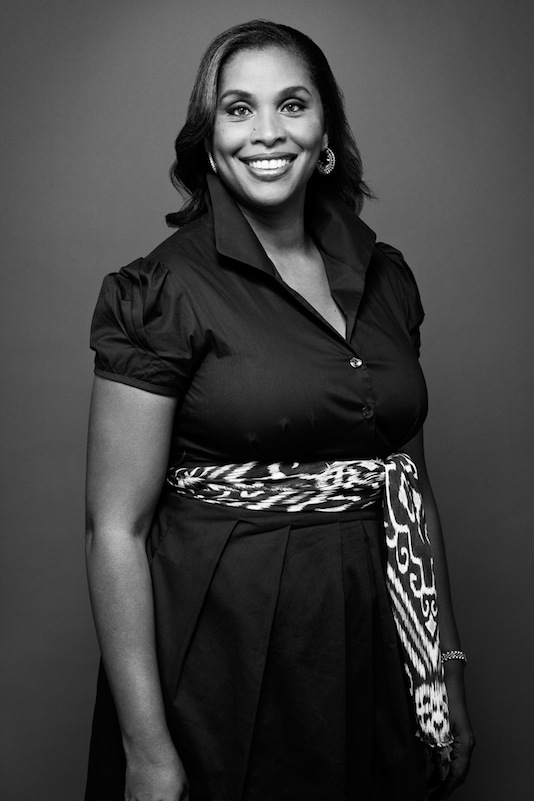 Do you still have those days when you feel like you "have nothing to wear?"
We all have those days. When I'm feeling that way, I reach for a simple black dress. You can dress it up or down, or use jewelry to take it from day to night. You can't go wrong.
In the spirit of the M Dash: You're a CEO & a mother & a storyteller… what else?
I am a good friend to those who need friendship, a thoughtful leader, a dedicated wife, and a believer in supporting people.
*    *    *
Support Dress for Success by donating your gently-worn workwear at MM.LaFleur this month.
– Tory Hoen