Meet the Classiest Call Girl of All Time
August 28, 2013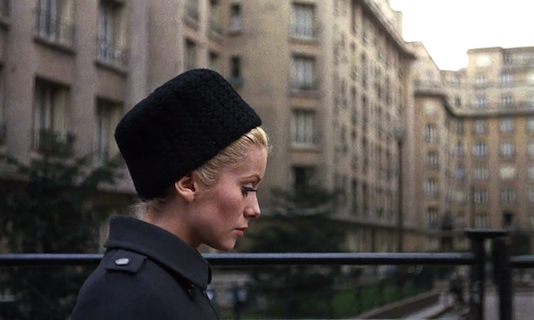 Surrealist director Luis Buñuel's 1967 film Belle de Jour pretty much rules for a variety of reasons. It features a young, clean-cut Catherine Deneuve as a Parisian housewife who, bored with her bourgeois existence, finds her calling as an upscale prostitute. Normally, I'm not one to glorify this line of work, but Deneuve's character seems to thrive in her newfound profession—so who am I to judge? And what's more: her wardrobe is not to be missed.
In a world where the off-duty-model look has come to symbolize chic nonchalance, there is something so refreshing about an ensemble that is prim, proper, and impeccable.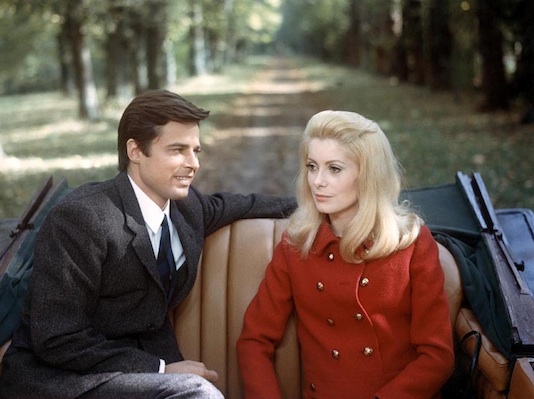 And because appearing effortlessly undone has become the modus operandi for many, it's almost shocking to see a young woman in an exquisitely tailored dress, a crisp collar, polished pumps, or a structured pea coat (like the red Yves Saint Laurent number in the photo above). Deneuve's elegant get-ups make me want to grab a hairdryer and shine up my sensible heels. Her look calls to mind the old adage, "Don't dress for the job you have; dress for the job you want" (even if that job involves the world's oldest profession).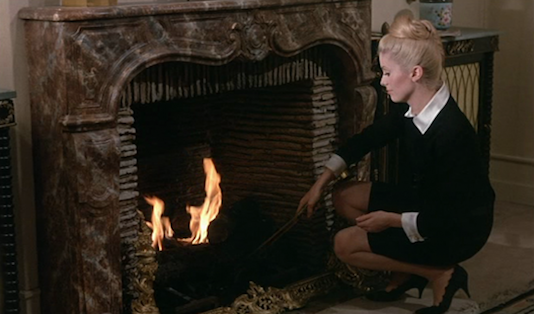 So now that tousled hair and slovenly layers are suddenly de rigueur, going the opposite route feels like a subtle rebellion. And as far as I'm concerned, being a square has never looked so fresh.