Tuesday Tutorial: 3 New Ways To Style a Scarf
March 04, 2014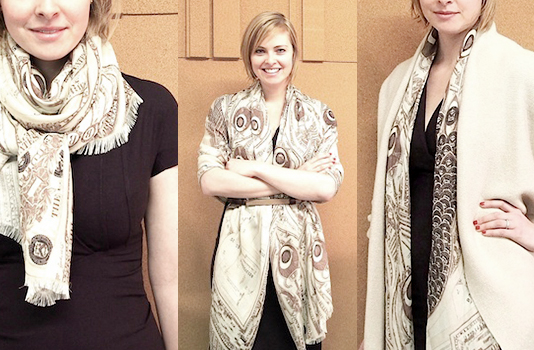 It's been forever since our poor little necks have seen the light of day. Snowstorm after snowstorm has us bundling to the hilt, and under such conditions, it doesn't take long to get into a scarf-wrapping rut. Don't worry—help is here.
Below, check out three creative ways to wear the Bird of Fortune scarf  that will take you right into spring (it's coming—right?). Annie, MM.LaFleur's always elegant Chief Marketing Officer, shows how she styles it over the Emma.
1. Layer it.
Worn loose over a dress and under a cozy knit, this scarf quickly dresses up a basic outfit. And the ornate pattern peeking out between solid-colored layers provides just the right amount of intrigue.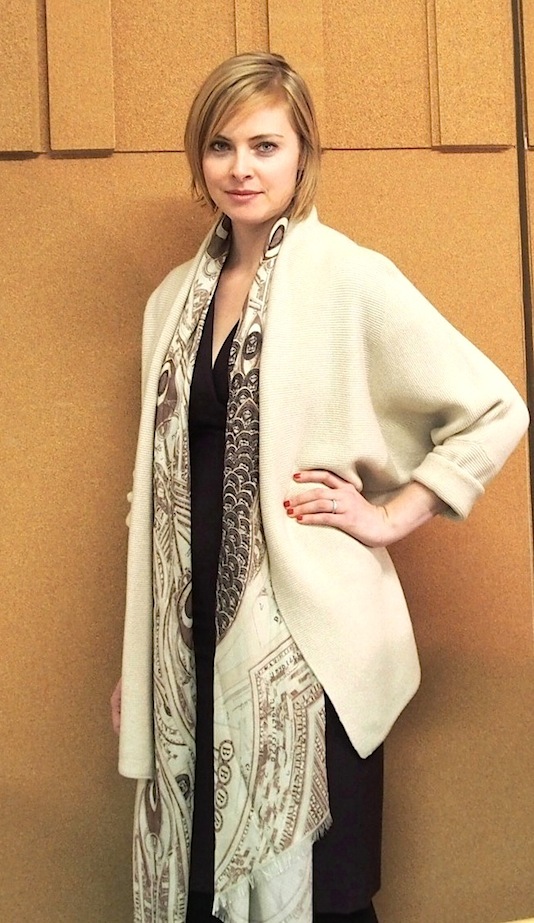 2. Feature it.
Some scarves simply deserve the limelight, and the Bird of Fortune is no exception. Worn over a solid-colored dress and wrapped broadly around the shoulders, it becomes the focal point of the outfit. (And gives you that I'm-wrapped-in-a-blanket feel). A thin belt like the Houston Street pulls it all together.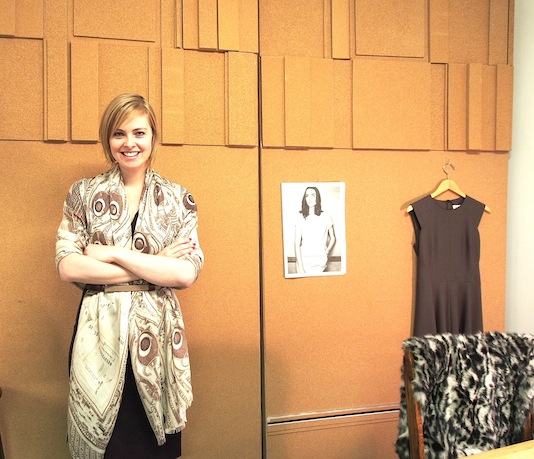 3. Wrap it. 
All the kids are doing it. For a more casual look that actually keeps the snow from creeping down your neck, wrap the scarf multiple times and create a loose half-knot in front. Don't be alarmed if you're mistaken for a true parisienne. It happens.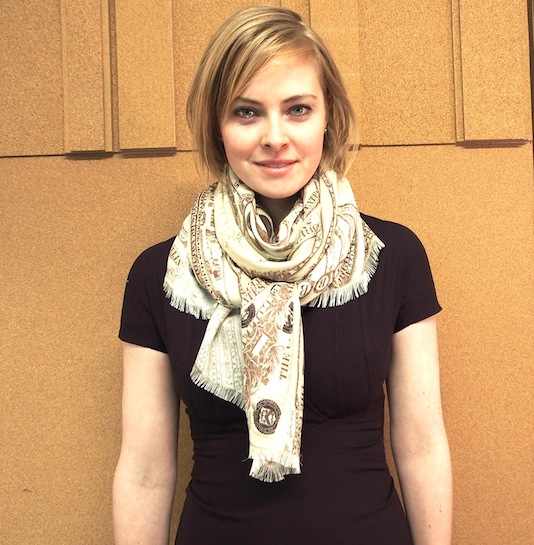 Ready to wrap? Get Annie's scarf, sweater, belt, and dress right here.