Hip To Be Square: 15 Mesmerizing Works by Josef Albers
September 05, 2013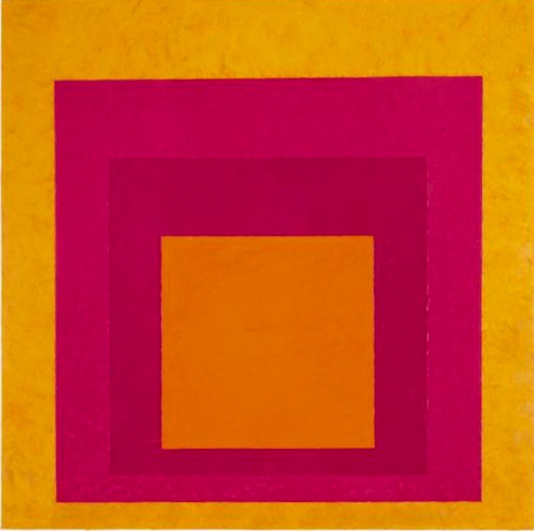 Every now and then, I need a break from words, work, thinking, and people. I just want to be quiet and look at something cool for while. Enter Josef Albers, the German-born American abstract artist whose other credentials included designer, photographer, typographer, printmaker, poet, and professor (he taught at the Bauhaus before the Nazis forced its closure in 1933, and he later served as head of Yale's Department of Design).
Albers was a genius color theorist, and nowhere is that more evident than in Homage to the Square, a series of hundreds of paintings and prints that featured "nested squares" in a variety of complementary and contrasting colors.
There's rigorous thinking behind Albers's color choices and compositions, but whether or not you're into the theory, they're still endlessly fun to behold. Don't you think?