Why Women Should Be Vexed by Vanity Fair's 2013 Best-Dressed List
August 19, 2013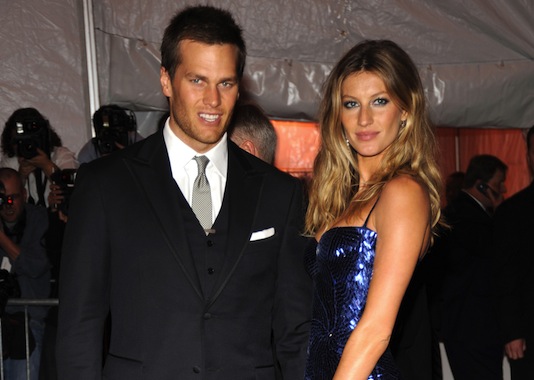 Vanity Fair has long been regarded as an arbiter of taste and style, and for many, its annual "Best-Dressed List" offers a fun glimpse into some of the world's most well-funded wardrobes. But this year, it left a bad taste in my mouth.
It wasn't the choices about who was included that I took issue with—they're inevitably influenced by the work of intrepid publicists, so that's nothing new. This time, the problem involved the baffling and implicitly sexist sub-division of categories: Men, Women, and Professional Women. I scoured the pages but could find no sub-category for Professional Men.
The implication here is that the men listed are whole, multidimensional people: men, professionals, fathers, heroes, all-in-one renaissance guys. The women, however, fall into two categories: those who work and those who don't. Vanity Fair's curious need to distinguish between these two subsets reinforces an outdated view that the "working woman" is still a rare bird, worthy of extra-close examination.
What's more—the decision about which women would go into which category seems positively arbitrary: Beyoncé is just a plain "woman," while Dree Hemingway (best known for being the great-granddaughter of Ernest Hemingway) is a "professional." Kerry Washington is a "woman," but Ricky Lauren is a "professional" (and her profession is cited as "muse for Ralph Lauren").
Last time I checked, Beyoncé had a nice little career going, but according to Vanity Fair, she doesn't make the cut for "professionals." Or maybe (and even more disconcertingly) it's the other way around—the "Women" list is the top honor, and the "Professional" list is like the consolation prize. Either way, the assumption that women are one or the other is downright bizarre (not to mention very contrary to The M Dash's ethos).
As a magazine writer, I understand the editorial pressure to package these annual stories in a way that feels fun and fresh. They've got to sell the thing, after all. But I also expect that a magazine of Vanity Fair's caliber and influence should think a bit harder about the message it's subtly sending—that men are inherently professionals, while women only are on occasion.
It's 2013, and I think I speak for many of my female peers when I say we grew up assuming we'd be women of purpose with long and productive professional lives. No sub-category needed.