What To Wear To the Interview: Media
September 24, 2013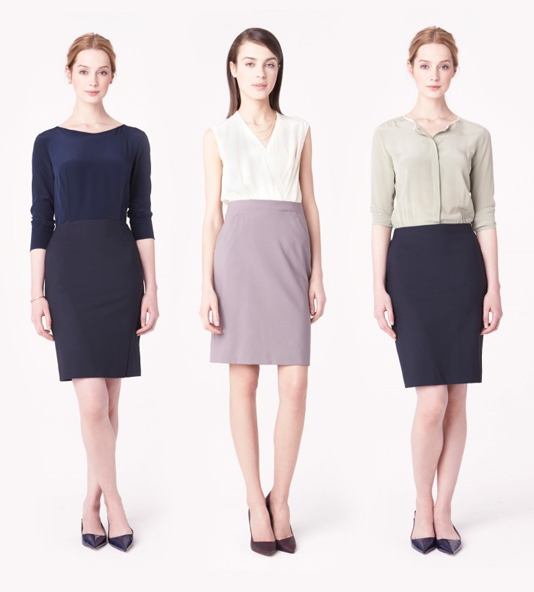 You landed the interview; now what do you wear? Today, we talk to magazine editor Lauren DeCarlo, a seasoned pro who knows a thing or two about snagging a stellar job. The former editor of New York Magazine's Weddings and Design Hunting issues, she's now the Articles Editor at Condé Nast Traveler. Below, her sage advice on how to dress for an interview in her industry.
THE PHILOSOPHY
"I have two major objectives when I get dressed for an interview. The first is to look polished; the second is to feel comfortable. If you nail both of these, I'd consider it a major success."
THE RESEARCH
"Magazine offices generally aren't formal or conservative, so you're (usually) not expected to wear a suit. But I highly recommended Googling some of the people who work there so you have a sense of their style. It's relatively easy to find photos of editors attending work parties and events. Scope those out so you know what you're walking into."
THE OUTFIT
"Just because you're not wearing a suit, doesn't mean anything goes. I like to mimic the composition of a suit—blouse, blazer, tailored pants, etc.—but I'll choose styles that feel a little more like me: a slightly oversize silk blouse in a rich jewel color, high-waisted or skinny-cut pants, or a double-breasted blazer. For the most part, I keep the palette black but I'll go for color on the blouse. Black just feels professional, sleek and totally pulled together."
THE HEMLINES
"Since you'll likely be seated for the interview, I'd recommend plopping a chair in front of a mirror at home to see how your outfit looks while you're sitting. Sometimes a skirt bunches up in weird ways, or your dress is way shorter when you're seated. This is how your interviewer will see you, so make sure there's nothing weird going on."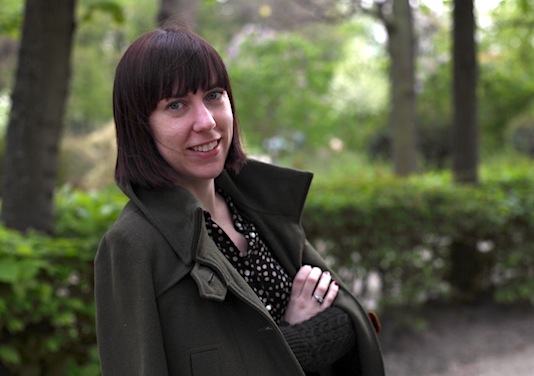 THE SHOES
"Definitely spend some time thinking about your shoes and bag. I sometimes start there and build an outfit from the bottom up. You want shoes that allow you to walk comfortably and steadily. If you never wear heels, don't break them out for the interview. You'll feel more confident wearing something you're comfortable in. If you opt for a heel, keep the height in check. Don't rock sexy stilettos in an office. And make sure your shoes are in good condition: If you need new heels or a new non-slip sole put on, hit the shoemaker (just make sure they'll be ready for pick-up before the interview)."
THE BAG
"Make sure your bag easily fits your resume and a folder of clips—the last thing you want to do is pull out rumpled pages that you crammed in your too-small bag. Invest in a really chic leather tote or satchel—once you get the job you'll use it all the time."
THE MAKEUP
"I tend to think: What would Bobbi Brown do? The more natural, the better. You want the interviewer to be paying attention to you, not your red lip or your eyeliner. Always bring a pressed powder compact for post-commute touch-ups. At the very least, you'll want the mirror so you can have one last spot check before it's go time."
THE JEWELRY
"An armful of bracelets that clink and clank with the slightest movement can be distracting, but a bold statement necklace looks super chic peeking out from a blouse. If you're wondering if a piece of jewelry is too much, it probably is. Lose it."
POTENTIAL PITFALLS
"If you get hot easily, don't wear silk. You'll roast and sweat and it won't be pretty. The night before the interview, have two outfit options ready to roll. If the forecast unexpectedly calls for rain or the temperature drops, adjust. Don't wear something non-weather-appropriate just because you have your heart set on it. It'll be obvious that you're wearing 'an interview outfit.'"
AND BEYOND THE OUTFIT…
Stay hydrated. Down some water pre-interview, especially if it's a morning interview (it keeps you sharp).
Research your interviewer: Know where she went to school and her past jobs. Treat it more like a conversation than an interview. If the interviewer feels like she can actually talk to you, you're one step closer to landing the job.
Give yourself plenty of time to get there. I swear every time I have an interview, the F-train completely breaks down.
Feeling inspired? Check out some interview-ready looks here, or shop the styles below.
Follow Lauren's advice and stick to the Mae in sophisticated black. You can always accessorize to punch things up.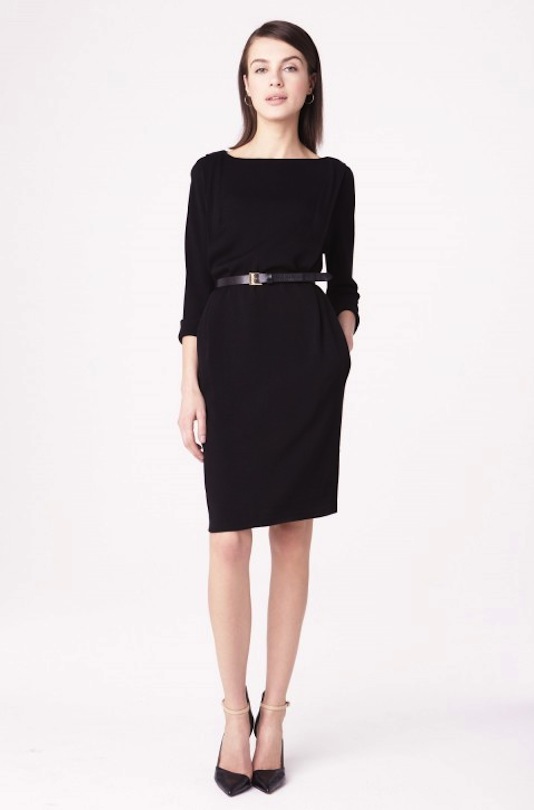 Try the Yoko in a dark polished palette: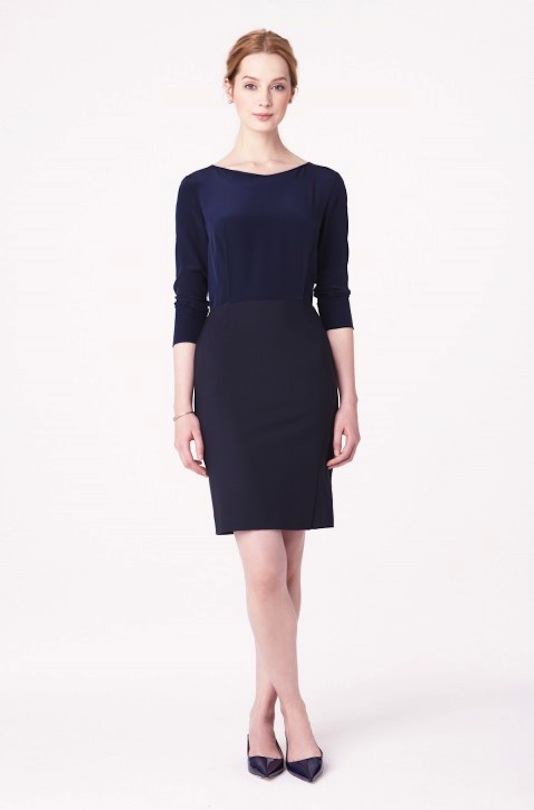 Integrate subtle color in the Peche: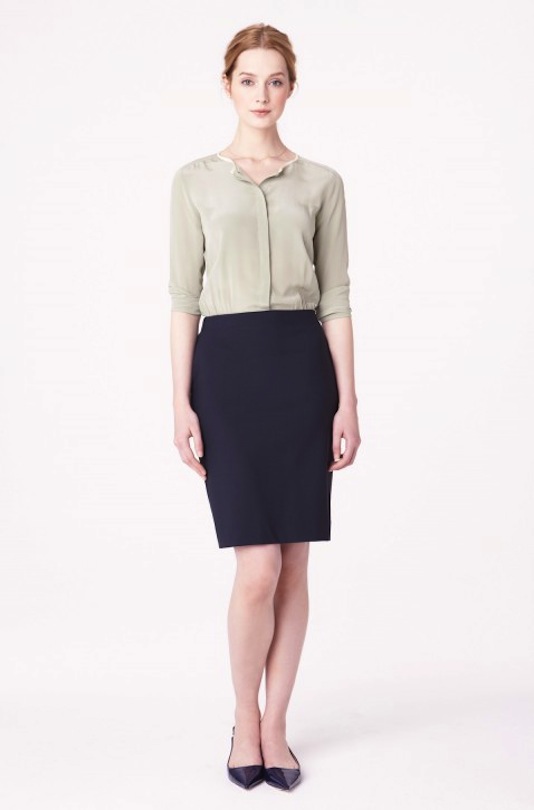 Or channel a blouse-skirt combo in the Sophia: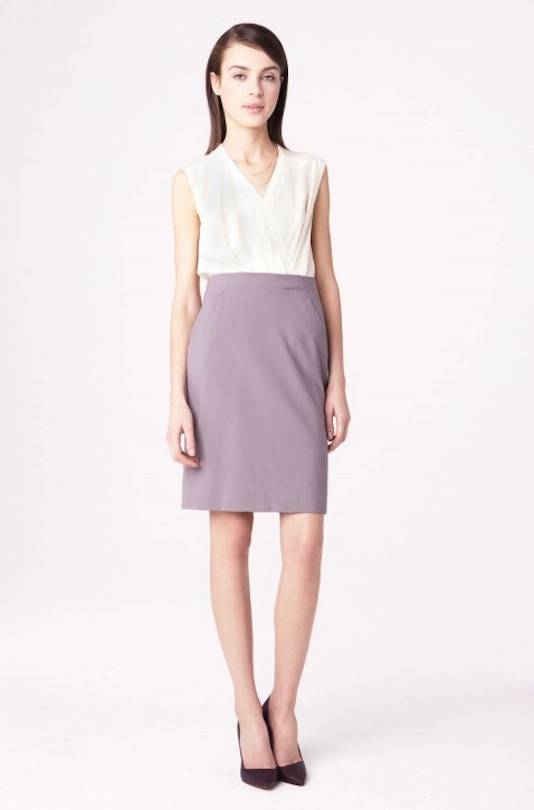 Click here to see the full MM.LaFleur collection.