Ask a Stylist: What to Pack for a 5-Day Business Trip to New York City
February 15, 2017 | Filed in: Ask a Stylist

There's nothing like a cross-country business trip to make you question everything you know about dressing for work. You may have mastered the go-to power look on your home turf, but then, wham: A work conference comes up, and you might as well be packing for Mars. Fear not: We've consulted our stylist team for a new series on what to pack for a five-day business trip to a few major U.S. cities. First up: New York. Comfortable, easy-to-care-for pieces are no-brainers, but what about a skirt that has enough stretch to clamber into a cab? Or an Olivia Pope-esque sweater that transitions seamlessly from a freezing boardroom to stifling happy hour? Read on for our take on how to pack the perfect carry-on for NYC. 
Packing List
Dresses:
Separates:
Knits:
Accessories & Shoes:
Why it works: For your first day in New York, a no-nonsense dress is key. The Etsuko checks all the boxes: machine-washable, wrinkle-resistant, and just the right level of formality. Plus, you'll fit right in with the black-clad New Yorkers.
Perfect for: A day of back-to-back meetings followed by dinner downtown. 
Transition to evening: Add the Marquise studs for a hit of sparkle.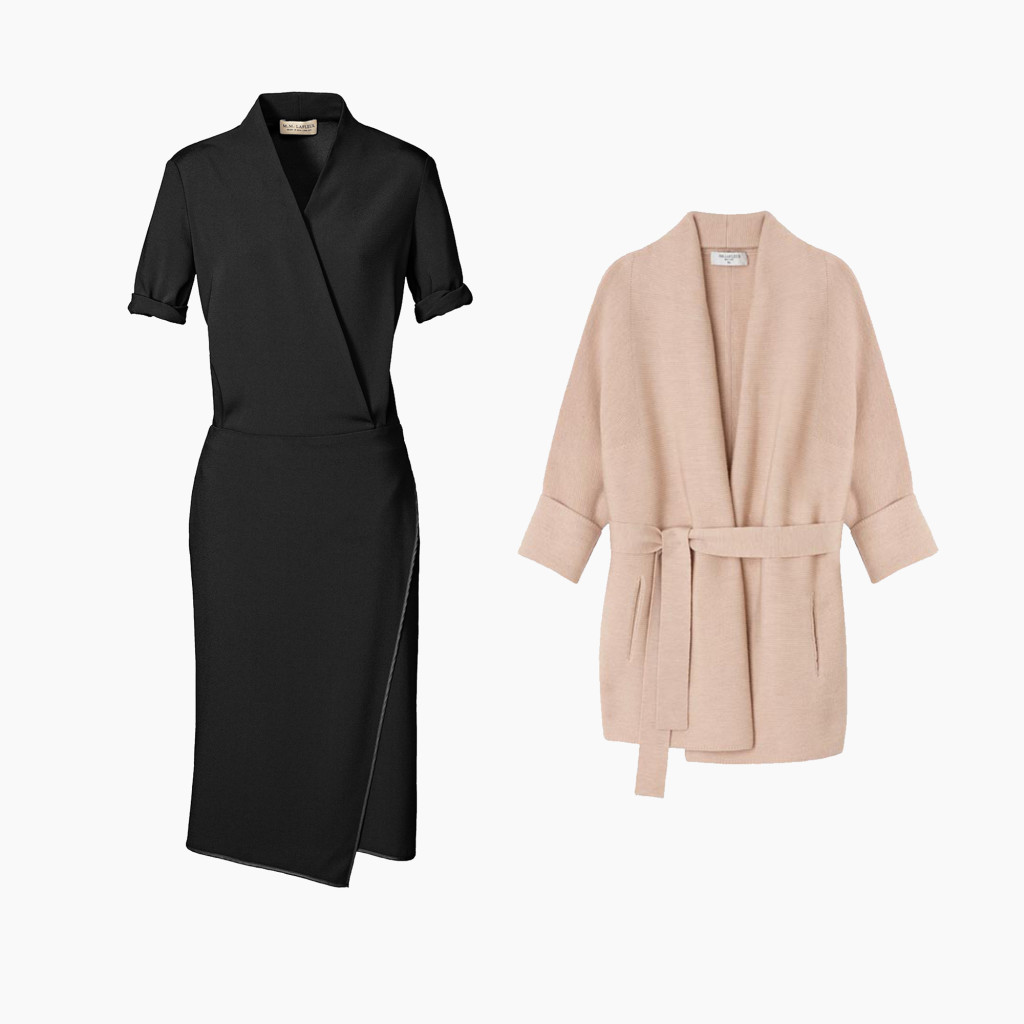 Why it works: Now that you've spent a night in New York, perhaps you're up for a more fashion-forward look. Enter the Tory dress, which strikes the optimal balance of edgy and elegant. Meanwhile, the Morandi is great to keep on hand in case of fluctuating and/or unpredictable temperatures. 
Perfect for: Stepping out for some quick window shopping in between meetings, and grabbing drinks with an old college friend at the end of the day.
Transition to evening: Throw on the Morandi sweater to lend a more casual vibe, and add a red lip and pair of heels.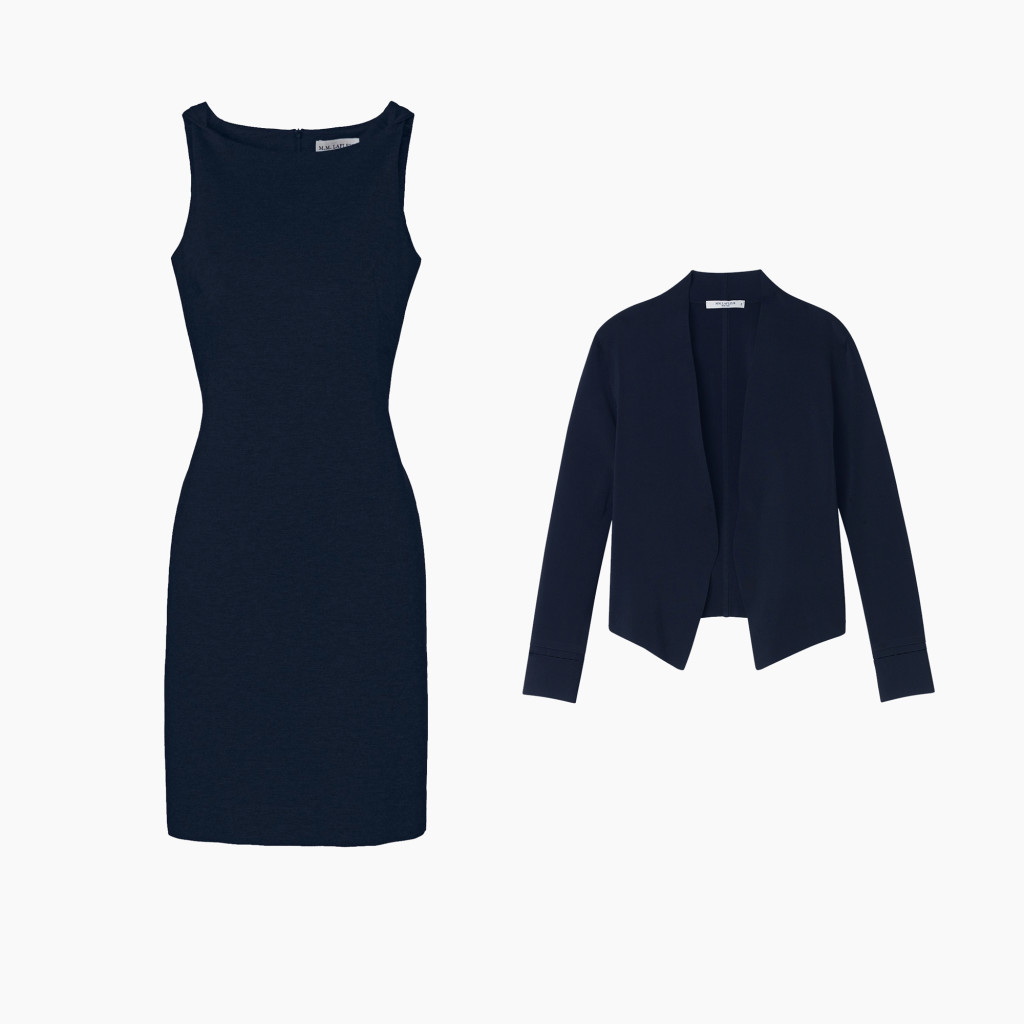 Why it works: Monochrome is a thing in New York—embrace it. The galaxy blue Lydia and Sant Ambroeus pair beautifully as a set. Tonal looks are elongating and slimming. Trust us on this one.
Perfect for: Nailing the presentation you've been practicing all week leading up to the trip.
Transition to evening: The most eye-catching feature of the Lydia is the twisted strap. Slip off the jardigan to show off your shoulders.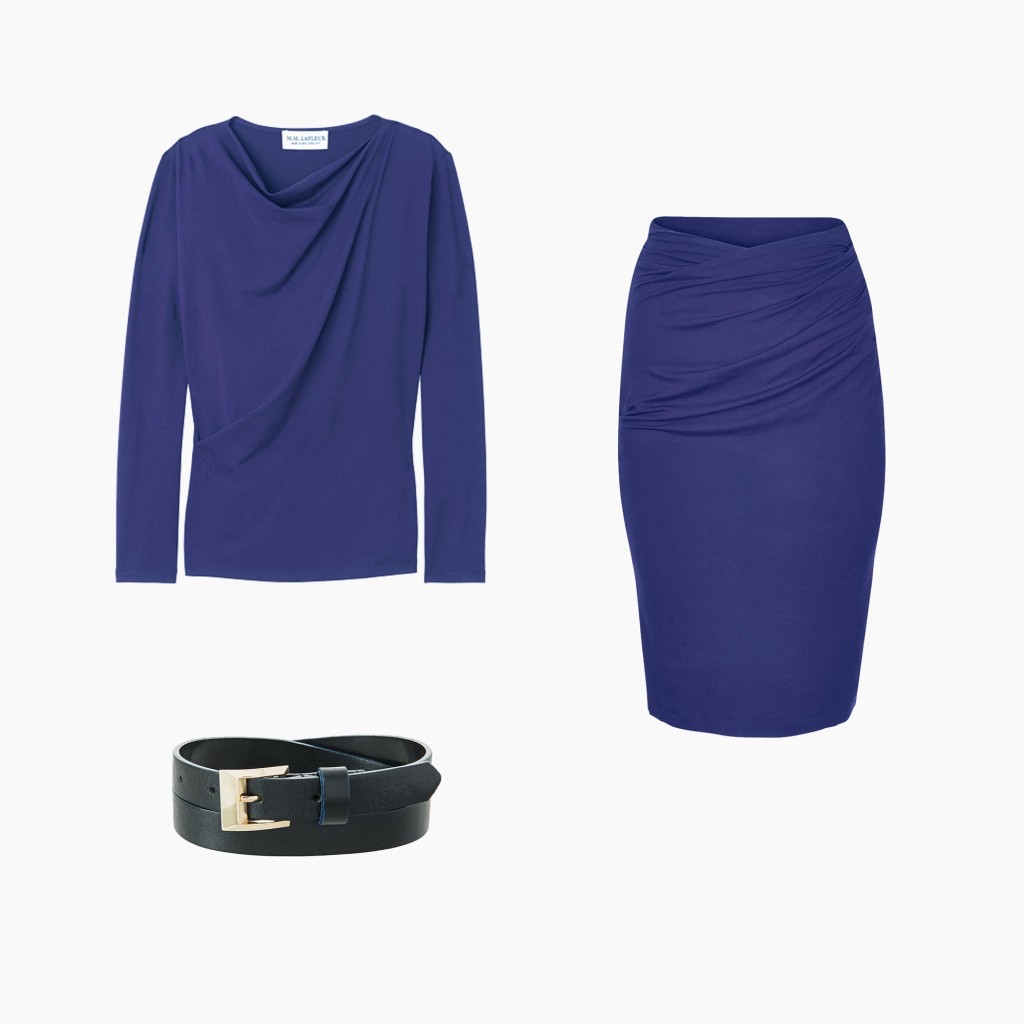 Why it works: At this point in your trip, you probably wish you could roll straight from bed into your next meeting, pajama-clad. The next-best thing is the Soho and Winfrey set, made from super-soft Italian jersey. When worn together, the pieces look like a dress, so everyone will think you tried harder than you actually did.
Perfect for: A commute-heavy day where you're spending as much time in taxis as you are in the boardroom.
Transition to evening: Throw on the Greenwich Avenue belt to break up the line between skirt and top. Voila: it now looks like you're actually wearing separates, creating a whole new look for nighttime.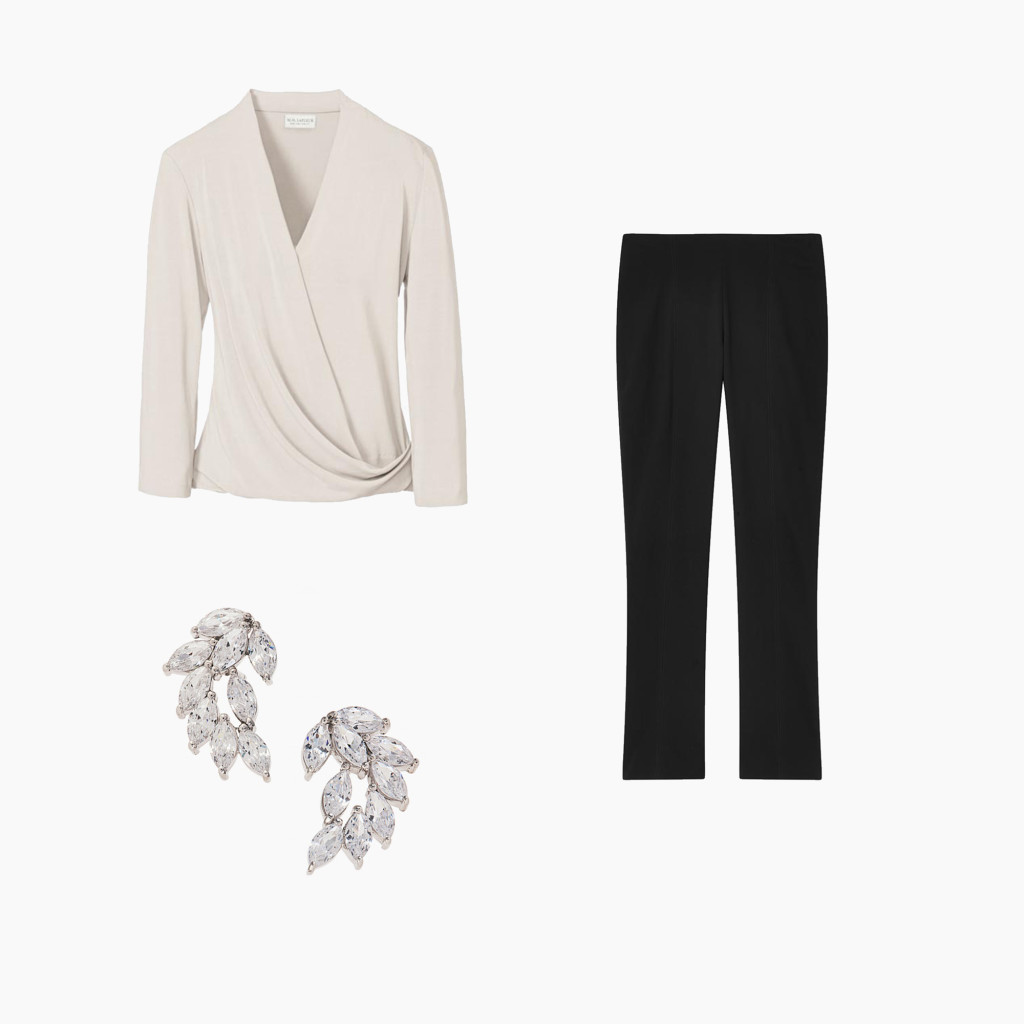 Why it works: Muted colors are always a safe bet in New York. One of our favorite black-and-white combinations, the draped cut of the Deneuve top contrasts nicely with the form-fitting Foster pants.
Perfect for: Transitioning from your last meeting to your seat on the plane for a well-deserved power nap.
Transition to evening: Grabbing a quick cocktail before you catch your flight? Whip out those Marquise studs one more time.
Photographs by Yan Ruan.
Suitcase provided by Away.