The Faux Jumpsuit: How to Mix, Match, and Dress Up Our Printed Separates
May 18, 2018 | Filed in: Your Closet

We're always singing the praises of classic, simple wardrobe staples, but we also appreciate a showstopper: Nothing commands the room like an elegant party dress or sleek jumpsuit. And while there's no denying the glamour of special-occasion "onesies," they can be demanding. (Just ask anyone who has attempted to go to the bathroom while wearing a jumpsuit.)
Unlike the showstoppers, your wardrobe workhorses are often the garments that are most versatile, and can be mixed and matched with other pieces in your closet. Enter the printed separates from our new collection, which offer the best of both worlds: The tops and bottoms can be worn separately, or paired together to create a more formal dress or "jumpsuit" that will look elegant at your next cocktail party. In honor of Part 2 of our summer collection, A Certain Ease, we put together four looks using four of our printed separates. Which one will become your showstopper?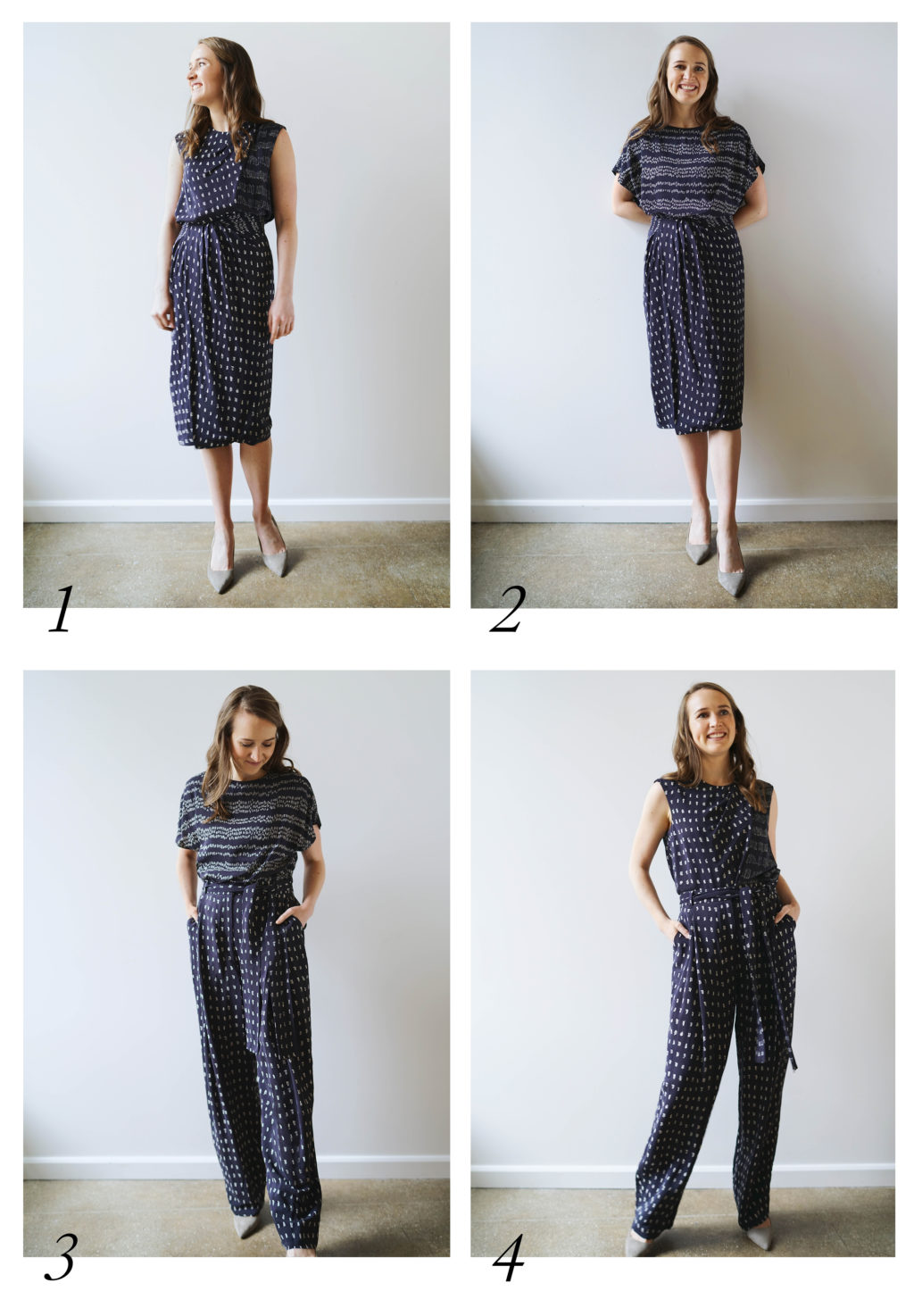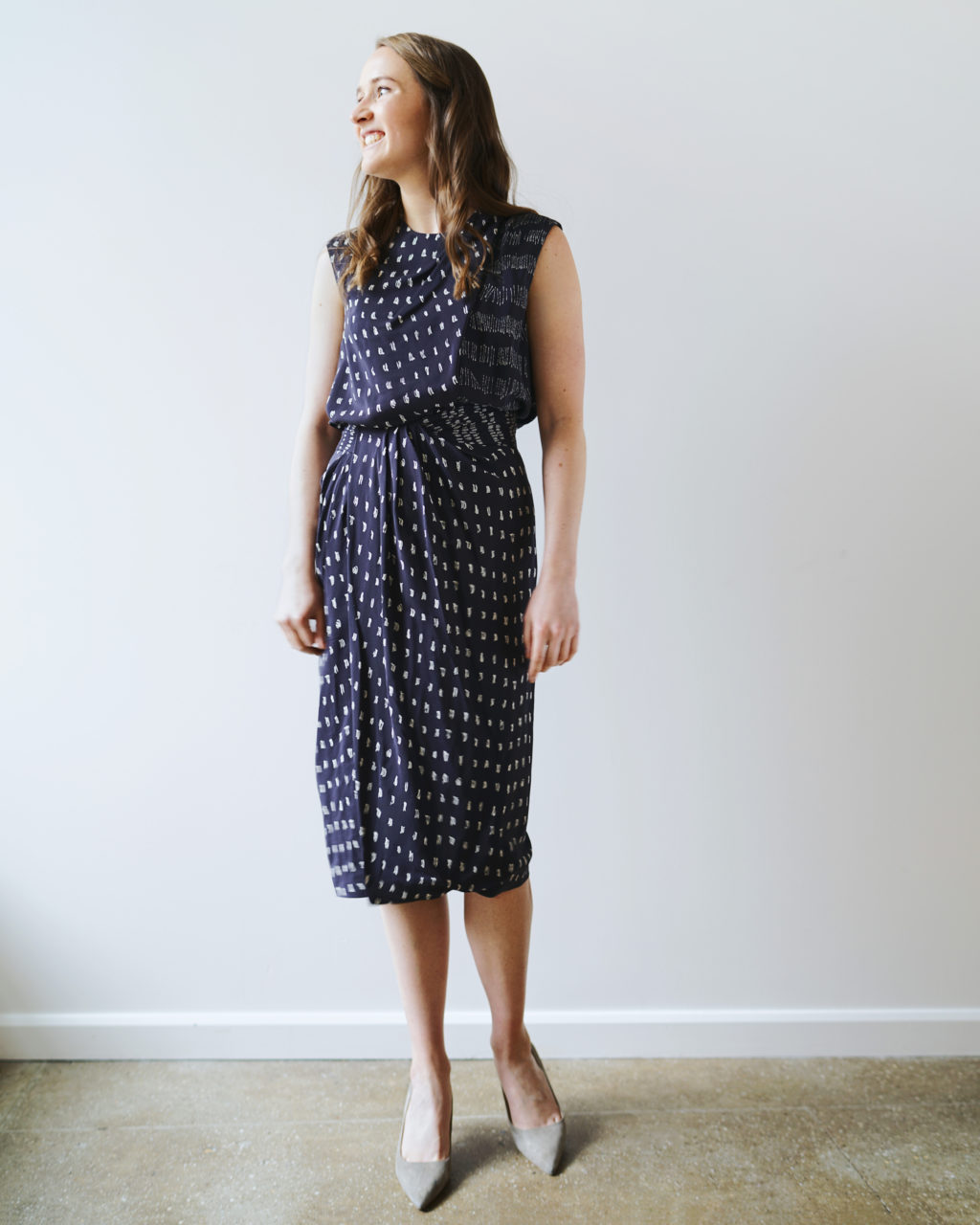 The Kait features strategically-draped front panels with contrasting prints, and pairing it with the waist-flattering Lenox skirt creates a nice hourglass silhouette (and looks like a modern take on the cocktail dress). Wear this combination to a fun summer event, like a rehearsal dinner or garden party.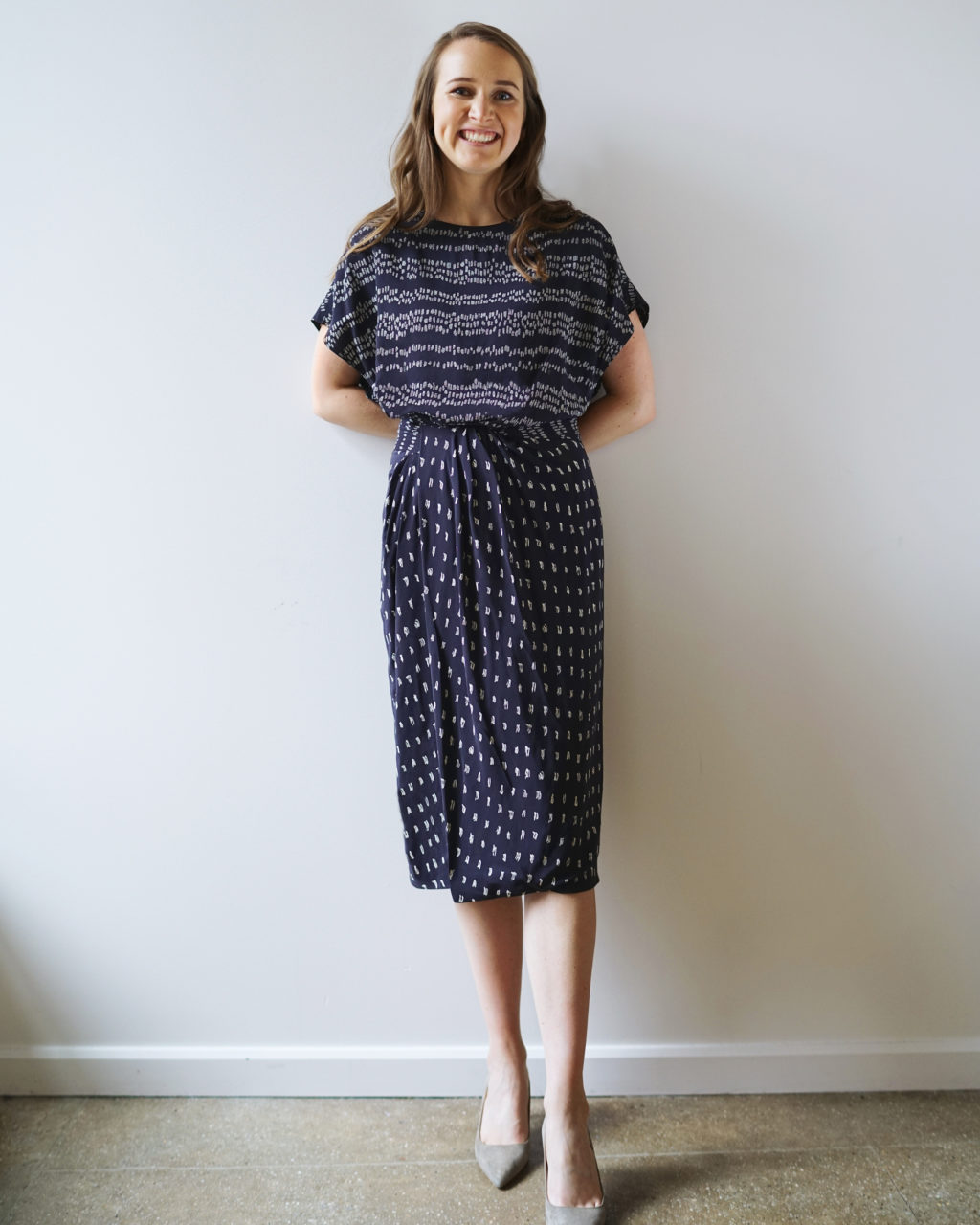 Thanks to a seam that hits at the natural waist, the Nejvi can be tucked into the high-waisted Lenox skirt with ease. And the T-shirt-like silhouette of the top is elevated by the sophisticated Lenox skirt for a casual yet polished vibe.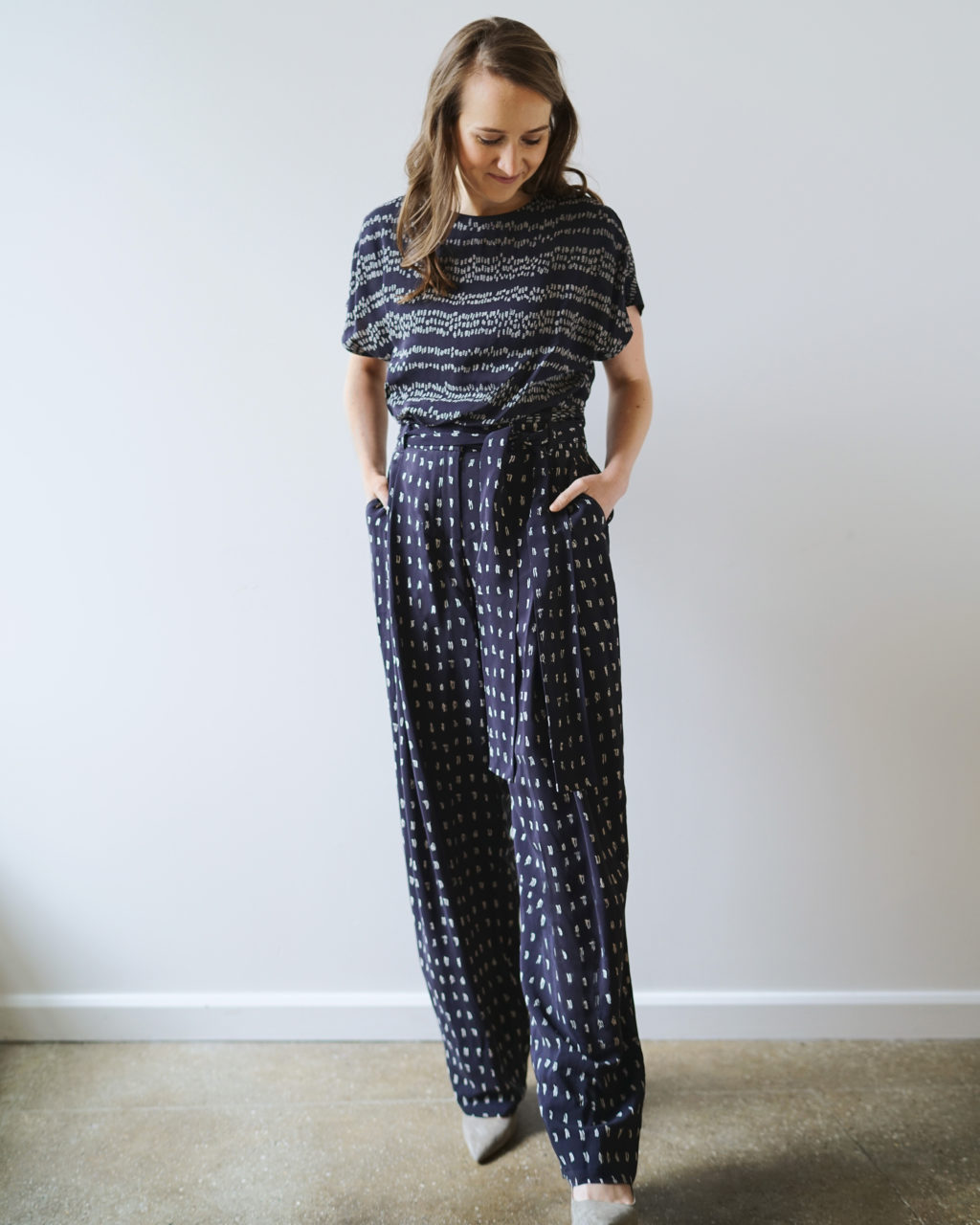 The most casual of these four outfits, this could be your unofficial Summer Friday uniform. The relaxed top of the Nejvi blouses over the wide-legged Flynn trouser, making for a look that's as breezy as it is chic.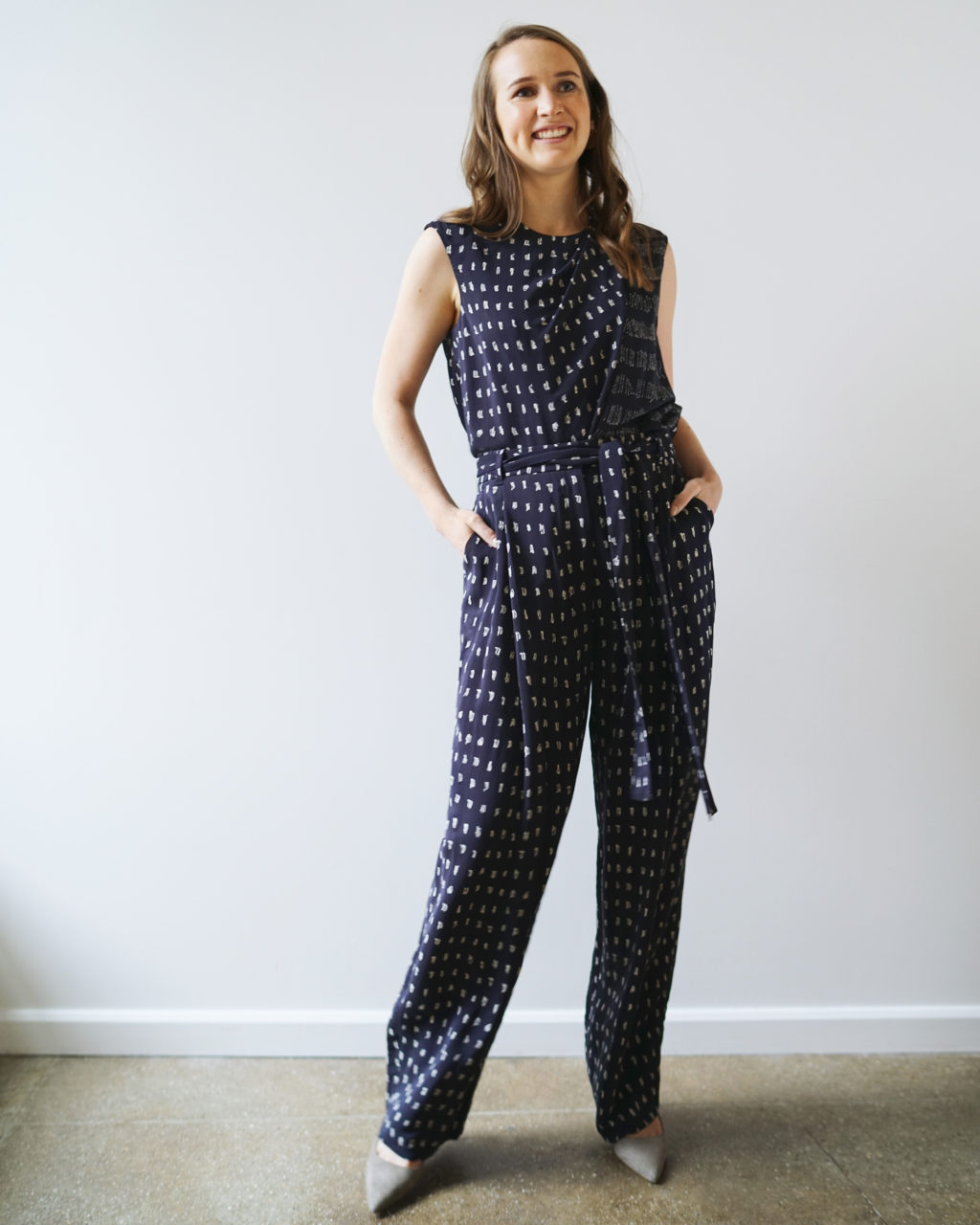 If you're a purist, opt for this combination, the most traditional take on the jumpsuit silhouette. Tuck the Kait into the high-waisted Flynn trouser, knot the sash at the waist, and go about fooling the world into thinking you're wearing a one-piece.
Ready to build a jumpsuit of your own? Shop Part 2 of a A Certain Ease.