Director of Visual Merchandising Caroline Brown on the Inspiration Behind 'The Common Room'
October 30, 2018 | Filed in: Humans of MM

At MM, we've always thought of our showrooms as oases for our customers—places where they can relax, have fun, and connect with each other. This fall, our director of visual merchandising took that idea one step further, and designed curated spaces in Philadelphia, San Francisco, Chicago and Bryant Park for MM customers to work, relax, or just take a break in the middle of the day. Here, she explains the inspiration behind what we're calling "The Common Room."
I feel very protective of our customer, and I'm constantly thinking about what will make her feel good in a space I'm designing. We always start with great lighting and comfortable furniture. We want there to be privacy, while also providing the opportunity to show off the great dress she's trying on, if she wants.
We love our products, and are immensely proud of them, but our number one goal when a woman comes into our space is for her to not feel overwhelmed or intimidated. We have a small amount of curated merchandise on display for her to browse, but it's really more of a jumping-off point to get her excited about what's to come, because all of the work is going to be done for her in the dressing room.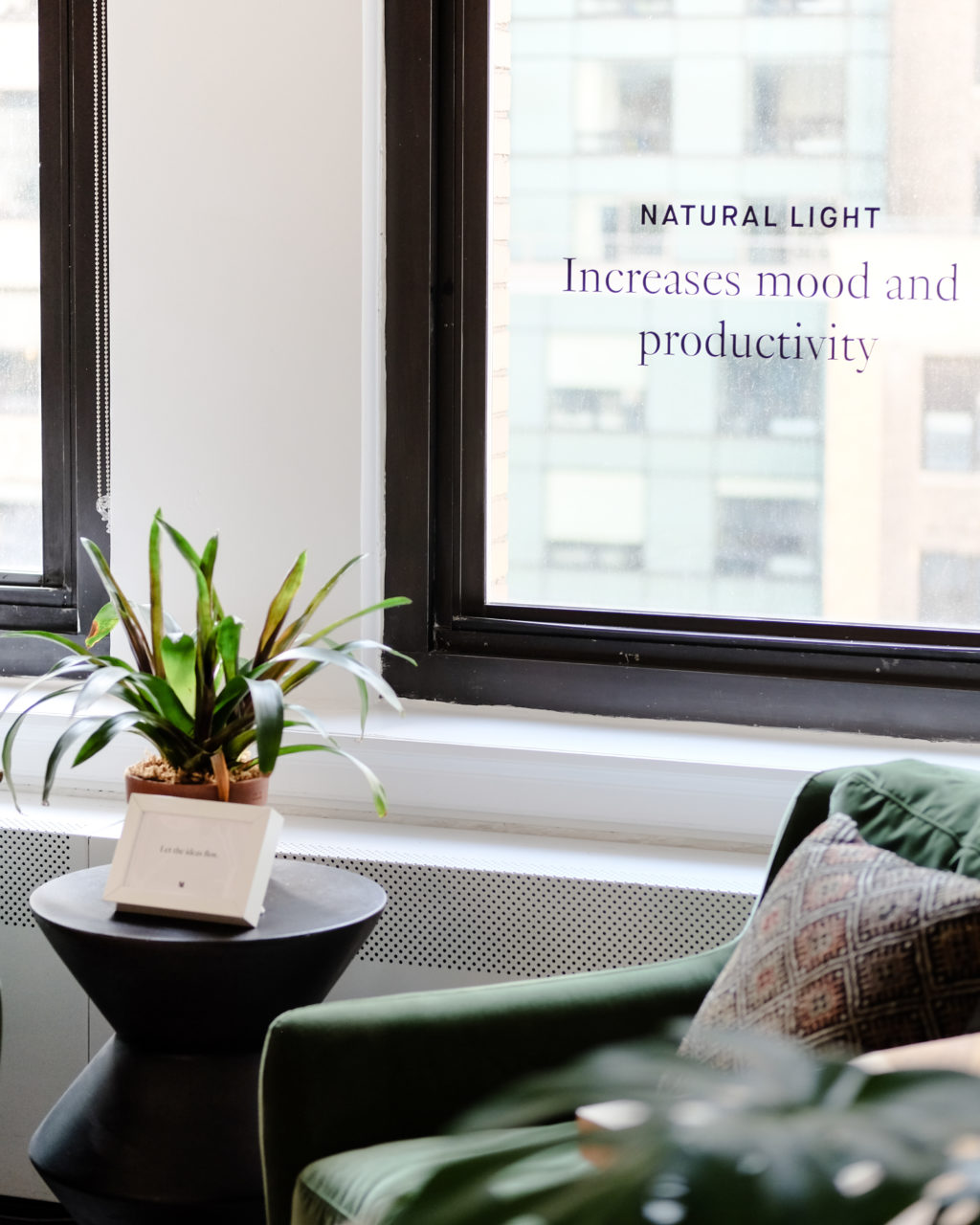 I think that a space is complete when all of the senses feel calm. That's when I know that a room is right. For her eyes, it's making sure that there are beautiful rugs in the right places. For touch, I want the furniture to be comfortable to sit on. For smell, I want a scent that's appealing but natural, to put her at ease. Soft background music generally makes people feel more comfortable than silence, and coffee, tea, and prosecco take care of taste.
The highest praise I ever received about a showroom was when someone told me that the showroom felt more cozy than her own home. That's a tough thing to do, because a home is so personal. It was a huge compliment to know that someone felt so good in our space that it felt like home to her.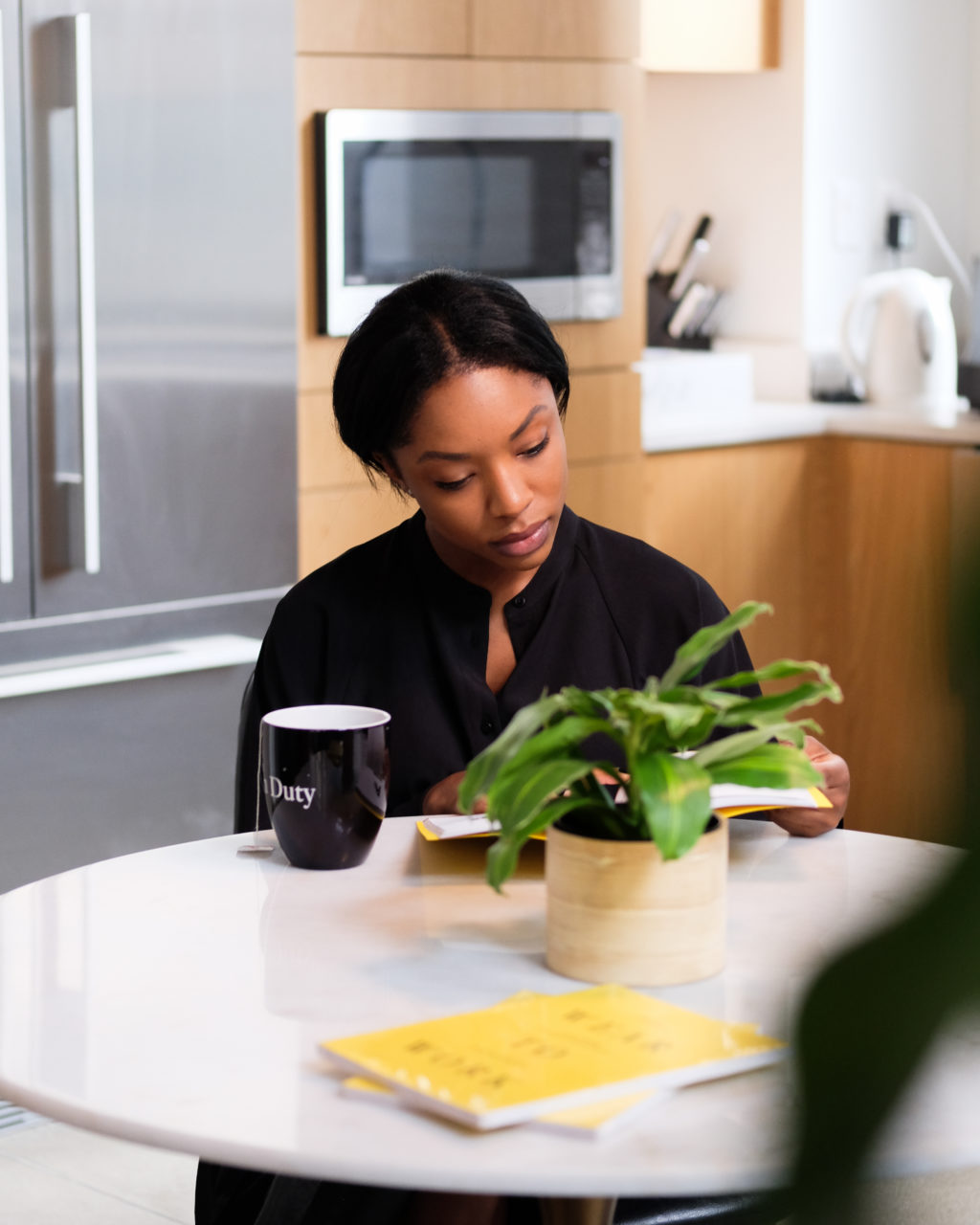 When we dreamed up these showroom spaces, compassion was built into the way that we designed them. But we wanted to take that a step further this fall, rounding out the experience with fragrance and art and sound. In order to do that, we needed professional partners, so we brought in a few of our favorite brands to come in and create a great experience. We wanted it to be a place where customers feel comfortable working, taking a call, or just having a chat.
Starting in October, when you visit our Bryant Park, Philadelphia, Chicago, or San Francisco showrooms, you'll see a Diptyque scent bar that includes our signature MM fragrance. Scent is such a powerful memory trigger! I hope it will help visitors recall wonderful memories of their time in our space.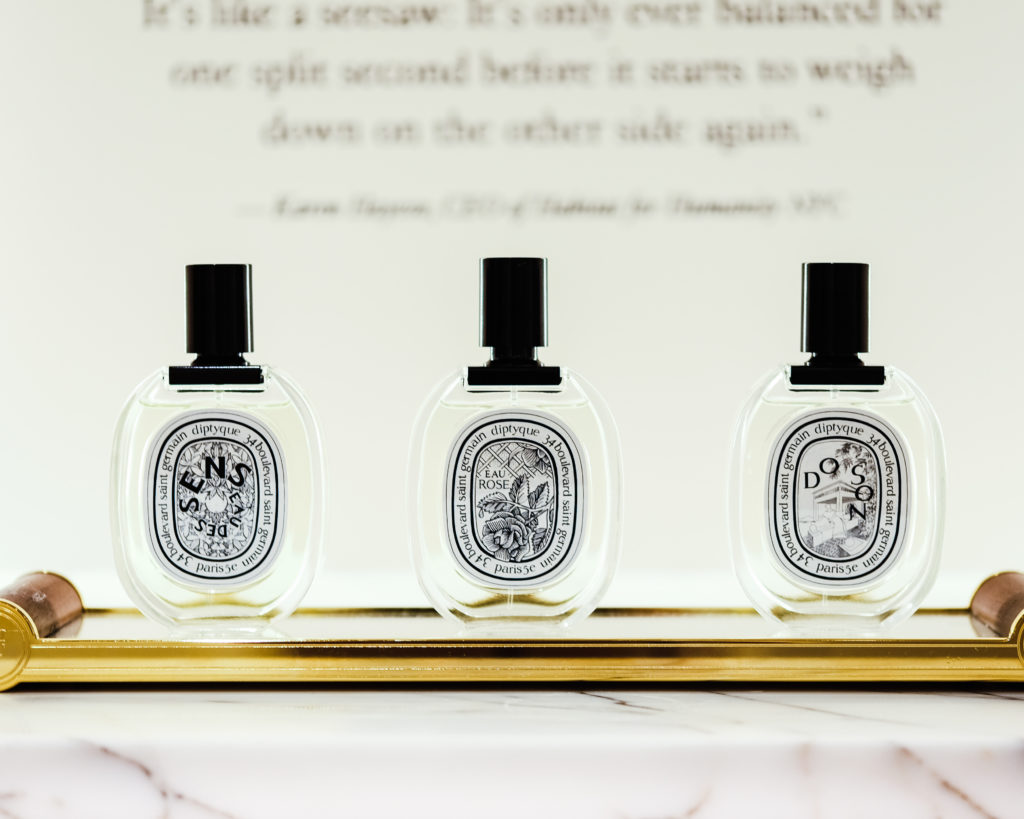 We're also working with Master & Dynamic, who are providing incredible headphones that people can use while they're working on their laptops or phones, along with suggestions of different types of music to work to. If you're working in Excel, let's say, classical music is supposed to be really helpful. If you're working on something more creative, there's data that suggests that movie soundtracks are great for that kind of work because they take you on a whole inspirational narrative journey.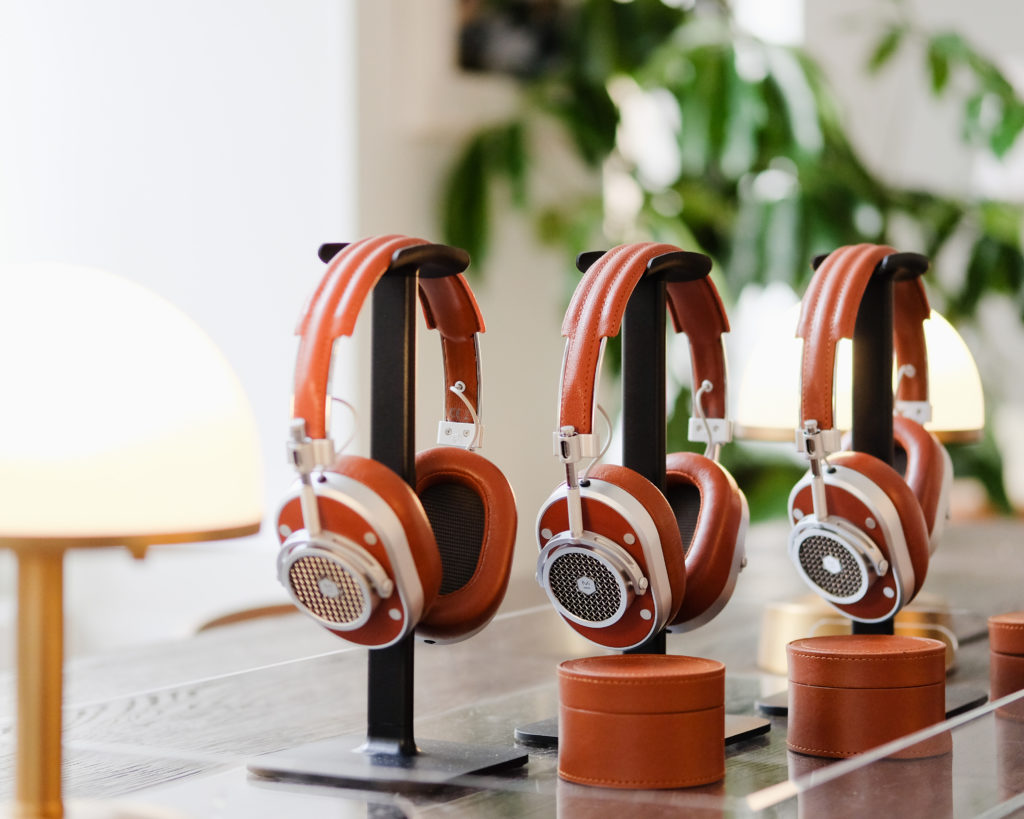 To appeal to customers' taste, we've also brought in Sanzo and InGrained Granola—they're both new to the market and were created with self care in mind. On top of the scent and sound and touch elements being really curated, customers can also enjoy a drink and a healthy bite that's really good for them.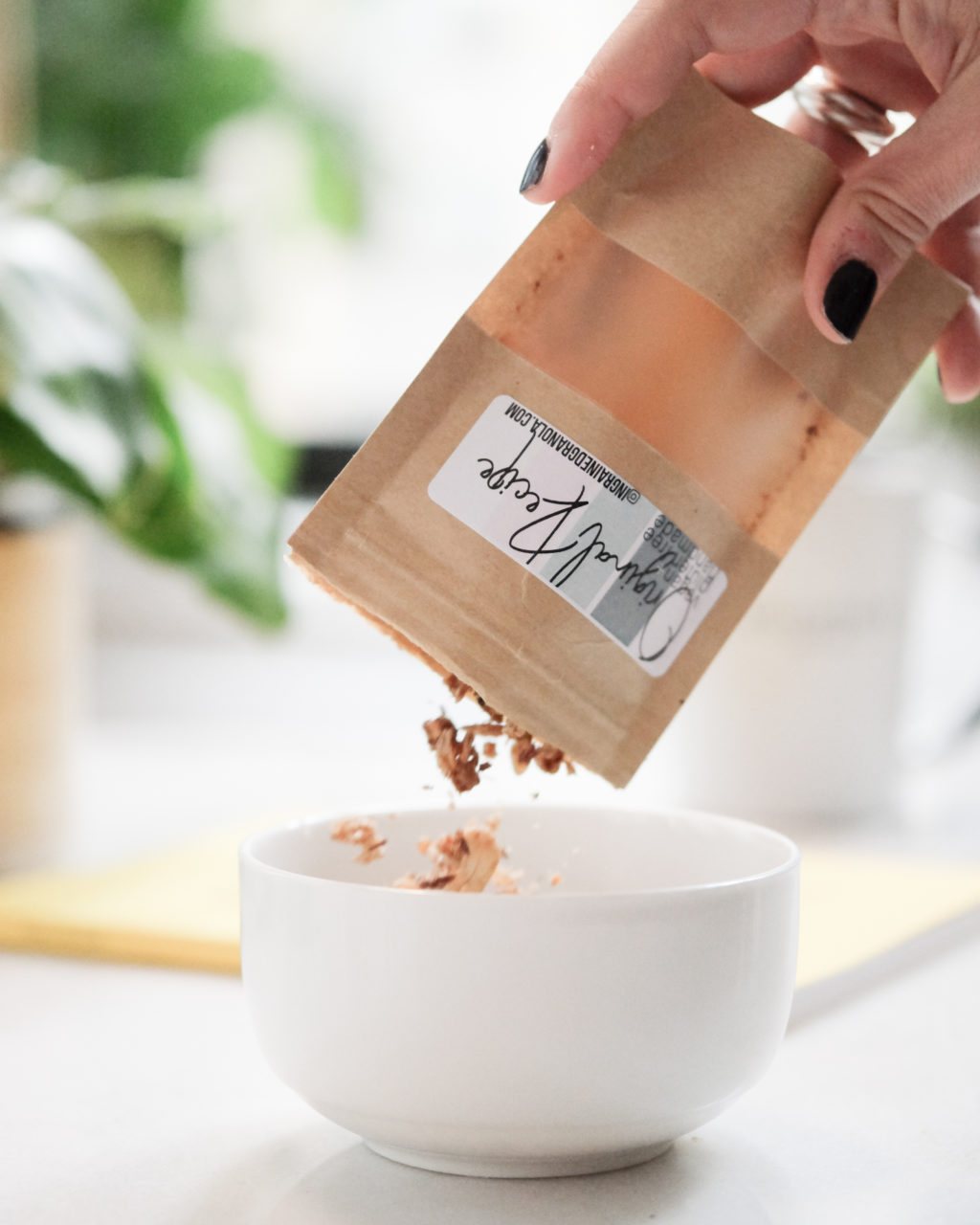 When I was designing this space for people to work in, I actually took my cues from 12 years of being inside people's apartments in New York City and seeing how they work at home: Some people have a proper office with a desk and they have to sit there and they need solitude. Other people need to be sitting on a couch, with their laptop in their lap. And then I looked at the way that we designed the MM office and the way people work there and again, it's different. Some people work standing up in the kitchen—I could never do that, but it works for them. Some people need to feel like they're a bit hidden, which is why we created the pergola (a cozy curtained space in the center of our office).
From that research and observation, we created three different types of work spaces in the showrooms: There's a place to congregate which is in a circle formation, and it's great for sitting and chatting. Then there are longer tables, which are for more formal meetings or solitary work. And then we have kitchen spaces for casual conversation—or if you are a person that likes to work around ambient noise, it's a great place for you to do that.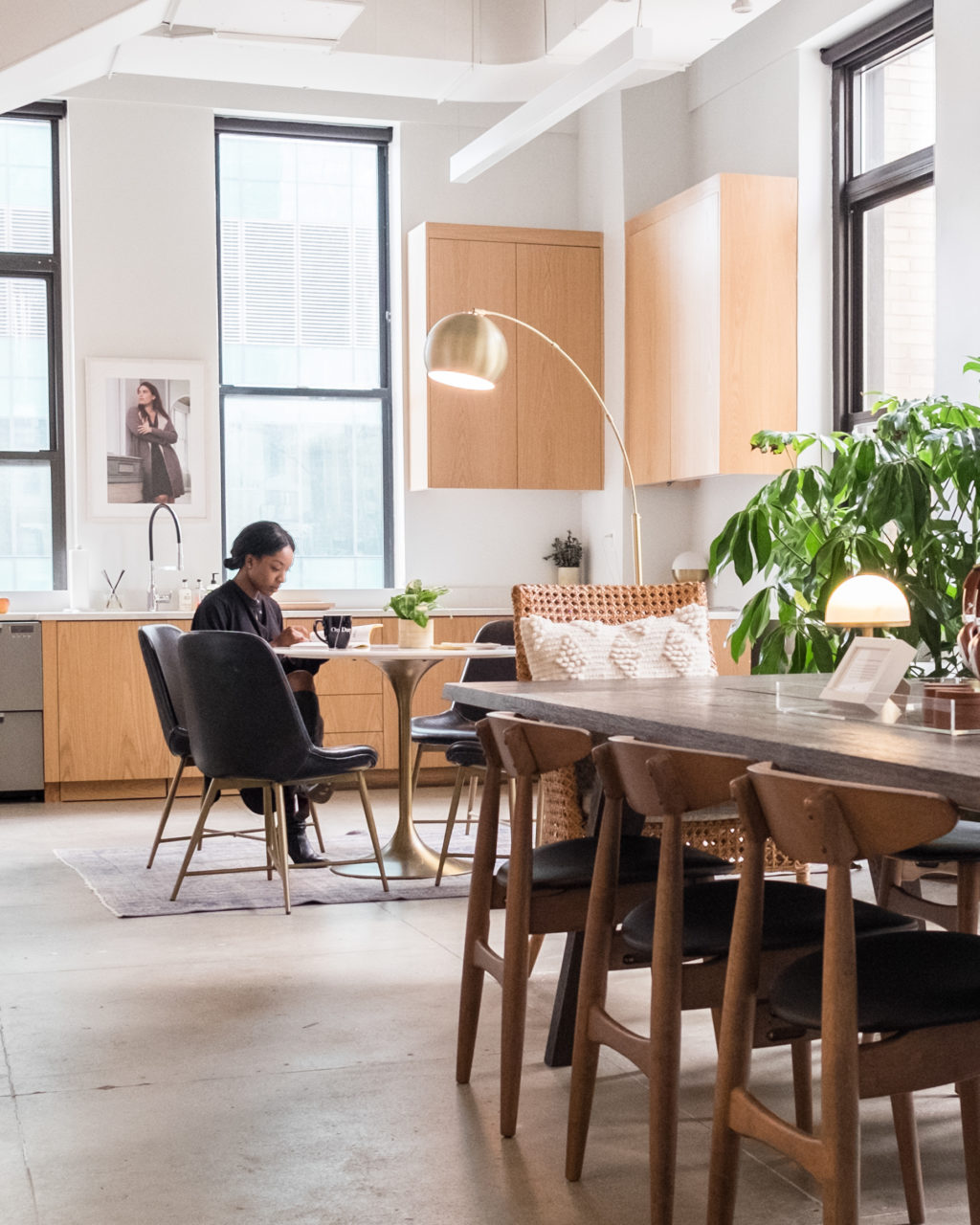 Out of all of this incredible new stuff, though, the thing I would be most excited to show someone coming in for the first time is the artwork that we have on display in the showrooms. We have Alexandra Posen, an incredible visual artist, in our Chicago location. In New York we have Manika Nigare, who we've collaborated with before on two custom MM prints. Natalia Wrobel, an up and coming painter from Southern California, is being featured in San Francisco. They're all very different artists, but they're all incredibly interesting, and having them on display really makes you feel like you're not in a store. And if you're looking at their work and if you see something intriguing and it sparks your next great idea, then I'll feel like I've done my job.