Styling with Kizukai: What You Can Expect From Our New Styling Program
January 22, 2019 | Filed in: Humans of MM

We believe a stylist is an essential tool in the working woman's arsenal. Like a personal trainer or trusted hairdresser, a stylist is here to make your life easier. One of the most exciting new initiatives we've launched in 2019 is our Kizukai Styling Program—an opportunity to be paired with an expert stylist who will guide you through the ups and downs of dressing for work. Read on to learn more about how the program works and what it can do for you.
At the M Dash, we talk to women every day who live all over the country and work across all industries. But there are a few things nearly all of them have in common: they need practical, professional clothing that serves their needs…and their most precious personal resource is time.
Whether they're launching a self-funded new business like Luminary founder Cate Luzio, or practicing medicine while founding a start-up and raising two children like Dr. Carrie Stern, modern professional women have less time than ever to waste searching for workwear. In the words of one of our Women of the Week Jas Boothe, "There's this magnificent fairytale called a work/life balance that does not exist."
We've always been committed to helping our customers take the work out of dressing for work, and our Kizukai Styling Program is our latest tool for working women to build a professional wardrobe with ease. The program is designed to provide our top customers with elevated styling and personalized service that is customized for each individual. It takes its name from one of MM.LaFleur's founding values, kizukai, a Japanese word that roughly translates to "empathy in action." Kizukai is about noticing what someone's needs are in the moment, and then working to meet them. And for our stylists, it's about helping you set goals for your wardrobe and making sure you feel confident in what you wear—because you have better things to do than worry about getting dressed in the morning.
Here's what you can expect from the program:
One Person for All Your Styling Needs: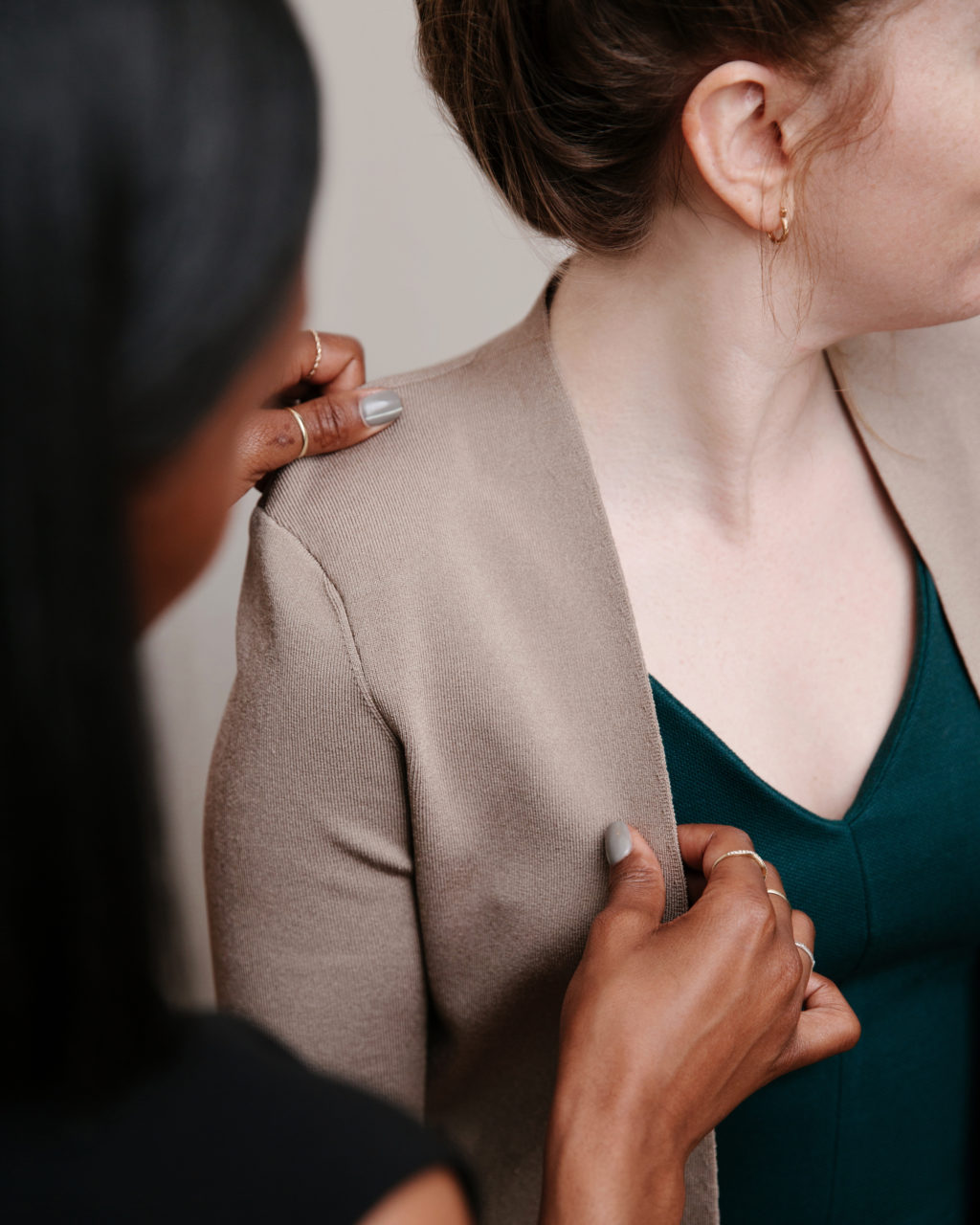 Whether you need an outfit for a last-minute business trip or aren't sure what size to order in that new blouse, your stylist is here for you. And when you find yourself wondering what pants to pair with your new top? Shoot your stylist an email, and she or he can tell you which styles will look best. No question is too big or small (why yes, your stylist does have an opinion on which belt you ought to wear with your Etsuko).
Holistic Wardrobe Curation: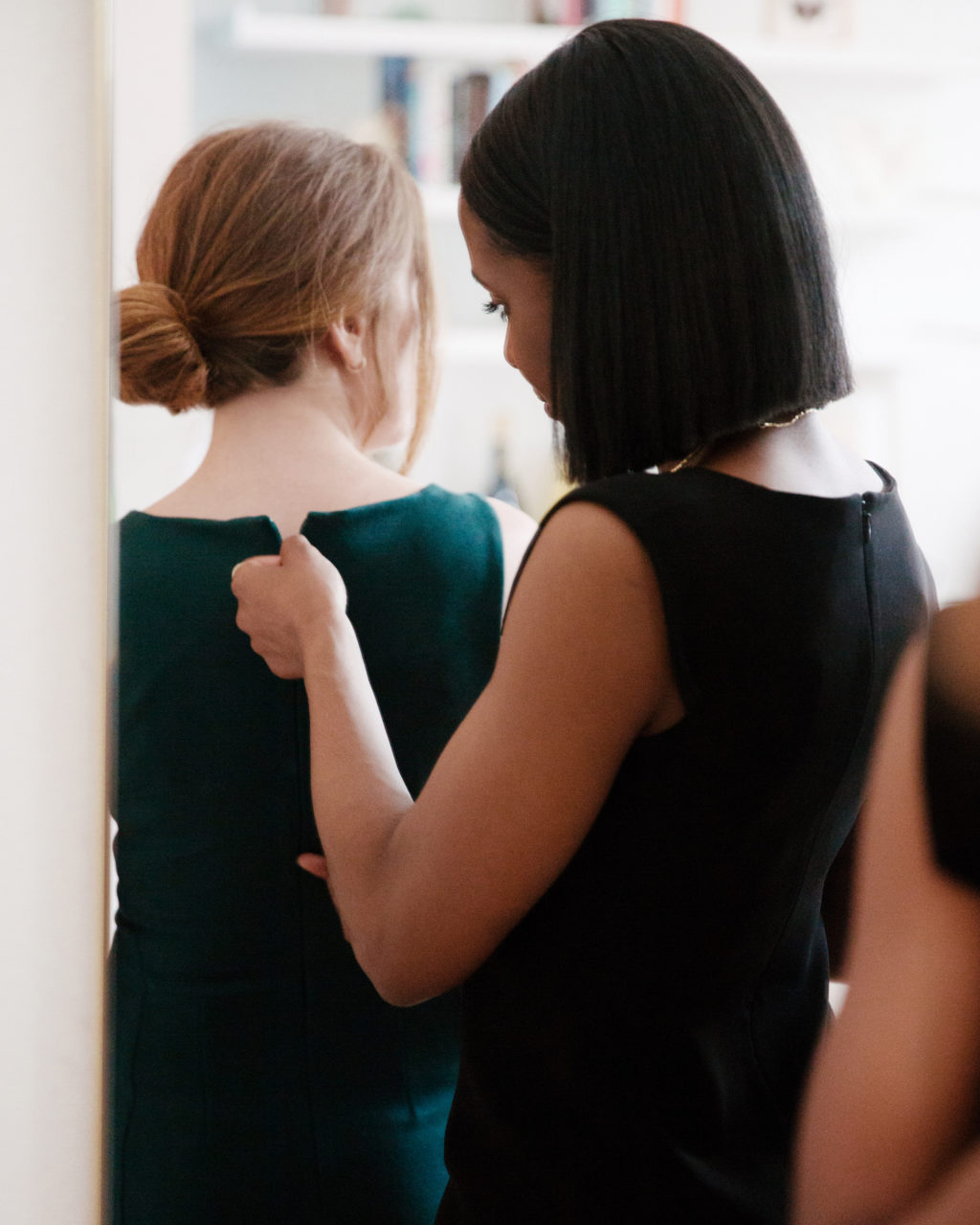 Our stylists keep an eye on the big picture. When you're contemplating a new piece, your stylist is thinking about how it complements your existing closet and will show you different ways to style it to maximize your pairing options. She or he will work with you one on one to set both short- and long-term goals for your work wardrobe (from "I need an interview outfit" to "I'm re-entering the workforce and need to build a Disney villain-esque wardrobe from scratch"), and then help you meet them.
Visual Outfit Guides:
Busy coordinating your travel itinerary? Battling a to-do list that never seems to get shorter? Outsource outfit planning to an expert. Your stylist can create visual packing lists for your upcoming trips, recommend an outfit for that big presentation, and more. Think of your stylist as your guide through the wilderness of professional dressing. Wherever you are on the styling spectrum—independent and preferring to shop for yourself, or totally comfortable outsourcing your wardrobe building to an expert, we will be there to coach you through it all.
We're so excited to work together with you to create a professional wardrobe that looks good and makes you feel great. Please don't be shy—we're waiting to hear from you! Email your stylist at styling@mmlafleur.com