Return To New York's Heyday with Poet Frank O'Hara
September 04, 2013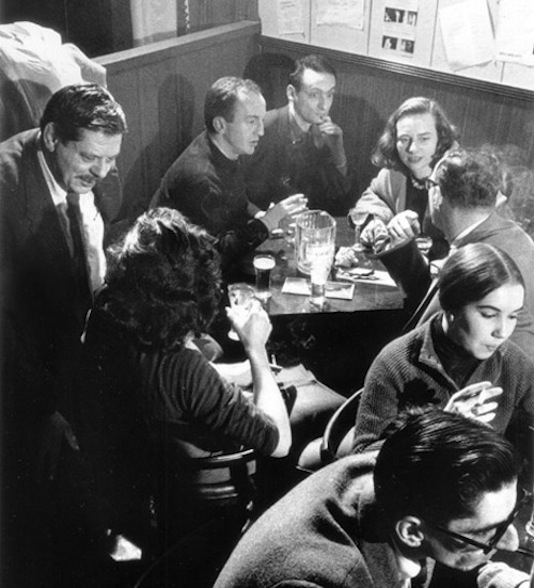 I have a profound sense of nostalgia for a New York I never experienced. It's a magical place that resembles some impossible combination of a Woody Allen film, an Allen Ginsberg poem, and a Simon & Garfunkel song.
It's a place where, had I actually been there, I would have slipped into something saucy and gotten up to all kinds of shenanigans with folks like those in the above photo from 1957: sculptor David Smith, poet Frank O'Hara, painter Larry Rivers, painter Grace Hartigan, sculptor Anita Huffington, poet Kenneth Koch, and painter Helen Frankenthaler.
Luckily, I can visit this long-lost / never-had place by watching the following video of Frank O'Hara reading his energetic poem, "Having a Coke with You." He recites quickly, candidly, with cigarette in hand and faint car horns blaring in the background. There's one line in particular that always makes me swoon:
in the warm New York 4 o'clock light we are drifting back and forth
between each other like a tree breathing through its spectacles
The poem is about immediacy, intensity, simplicity. It's about how merely sharing a coke can seem like the most triumphant and romantic of acts, which, with the right person, at the right moment, it is.
Main photo: A back table at The Five Spot. New York City, 1957. By Burt Glinn / Magnum Photos.