MM.LaFleur Stylist and DREAM-er Nejvi Bejko Shares Her DACA Story
January 17, 2018
Nejvi Bejko is the assistant manager of our D.C. showroom. She's also a beneficiary of DACA, a policy created to give undocumented children, brought to the U.S. as minors, the opportunity to work legally in the United States. Under President Trump, DACA was revoked, and a fight began among legislators to strike a deal by January 19th to protect those undocumented young adults. Below, we asked Nejvi to share her personal DACA story (which she recently took to the Senate floor), as it is an issue that's important to many of us here at MM.LaFleur. 
UPDATE: As of 1/21/18, Congress has failed to come to an agreement to avert a government shutdown and find a legislative solution to protect the DREAM-ers. 
I was brought to the U.S. by my parents, along with my brother, when I was nine years old. My parents wanted to come here to provide a better education for us. The school system in Albania, where I was born, isn't very good. It's hard to get into the better schools—you have to be able to pay someone to help you out. My parents wanted to build a better life for themselves and their kids.
I was undocumented for the majority of my young adult life, from the age of nine up until college. This meant I couldn't attend certain trips or participate in certain activities, because I didn't have proper identification. There are a lot of things that someone who is properly documented doesn't have to think about, but someone who is undocumented misses out on. One of the biggest challenges for me was not being able to attend a state university. Without proper identification, you can't even apply, because they can't see if you qualify for financial aid, or if you're in-state or out-of-state.
I basically didn't have an official identity until DACA was introduced. That's why it's so important: As children, you don't have a say in whether or not you come to the U.S. DACA is meant to give undocumented children a chance. I wouldn't have been able to get my degree if it wasn't for this policy. I studied Apparel and Textile Design at Michigan State University, and gained a ton of knowledge that directly contributed to being able to work at MM. I hope to one day design my own line and hire a whole generation of great employees.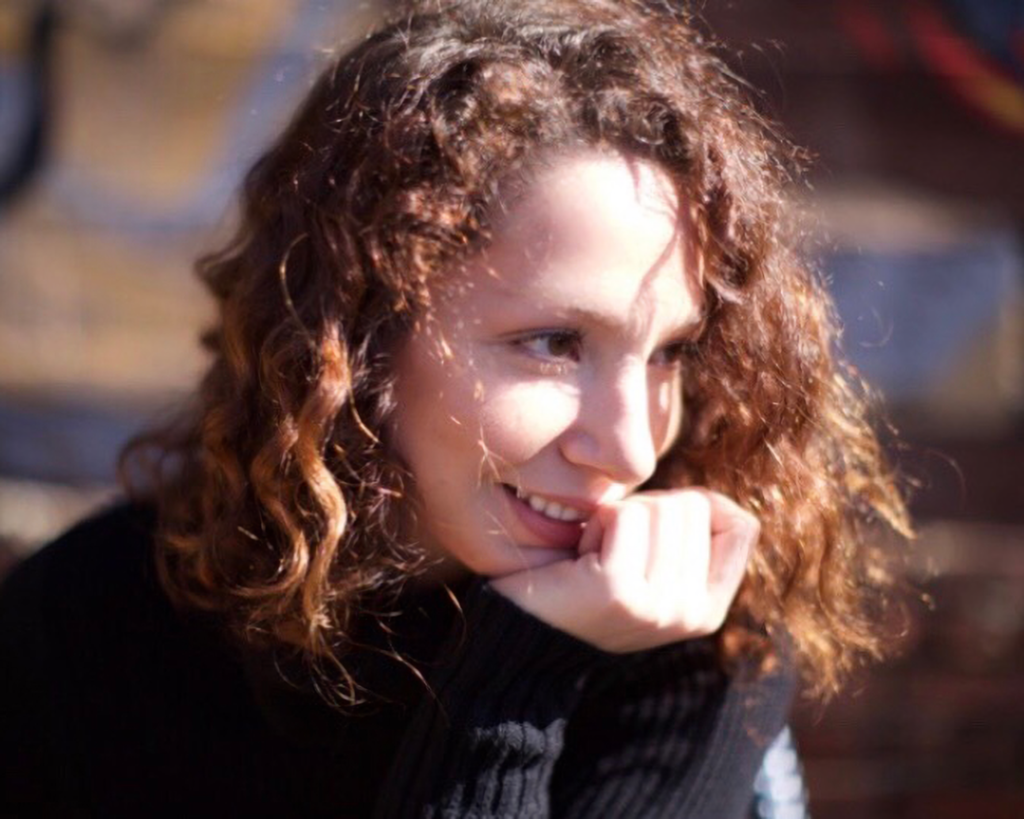 When you first apply for DACA, you have to show all of this documentation from the moment you set foot in the U.S. to the moment when you applied. For me, it was things like being in the Honor Society at school, and winning the spelling bee in the fourth grade—all things that would offer 'proof' to the government that I was a good person. Not only that, but you also have to be able to show that you've never committed a crime, or even had a misdemeanor. Not just anybody can qualify. DACA is for law-abiding, hard-working people who really want to have a chance at higher education and to contribute to society.
Without DACA, I would no longer be able to work for MM.LaFleur, which would be incredibly upsetting. I recently got married, so if I were to potentially get deported, that would tear me away from the family that I've cultivated here. I could no longer pay normal taxes or obtain legal work. As far as the U.S. government is concerned, I would cease to exist.
Before last year, I didn't usually let people know I was part of DACA—if anything, I was just trying to blend in. It wasn't until it was revoked that I began to tell others that I am a DREAM-er. Some people assume that those covered by DACA are from just a few countries, but in reality, there are people here from all over the world who are affected. I'm often called upon to clarify what the policy actually is: It's not amnesty, which is a governmental pardon for illegal immigration. It allows me to grow, provide for myself and my family, and progress in life. It's an opportunity to allow children—really great children—to keep building a life here.
Since Trump announced that he will revoke DACA, everyone at MM.LaFleur has really embraced me, and told me, "We'll figure this out together." That means so much. They've quickly become the family that I didn't know I needed. And FWD.us is an organization that has really been championing this cause, and inviting me and others to speak to members of Congress and tell our stories, which I hope will make a difference. If this policy is permanently revoked, not only will it take a great deal of talent out of the workforce, it will ruin whole lives. So we are just hoping that the human component of all of this wins out, in the end.
We at MM.LaFleur have worked with FWD.us, a group lobbying for immigration reform, to advocate for DREAM-ers. To learn more, click here.