Behind the Scenes of M.M.LaFleur's New Shoe Collection, "Backwards and In Heels"
October 26, 2018 | Filed in: Your Closet

When it comes to shoes, the Italians know best—but we had a thing or two to teach them, too. It took multiple trips overseas, countless Skype calls, dozens of painstaking wear tests, and knowing the score of every game in the World Cup, but we finally got the Italians on our side. And with those craftsmen and women, we've created what we humbly believe are the most comfortable work shoes on the market, combining the best parts of classic Italian design (the highest quality materials and craftsmanship) with game-changing new technology (hello, memory foam). Read on to learn more about what makes them so special, and watch the video below to see them in action.  
What inspired the collection?
All of our MM products are designed at the intersection of art and function, and these shoes are no different. Our Creative Director, Miyako, took inspiration from dance shoes, which are designed to allow for ultimate movement of the foot. "I was inspired by how practical and functional ballet shoes can be," she says. "We wanted the shoes to look like beautiful dress shoes, but be surprisingly comfortable." 
How were they made?
"We knew we had to go to the source of the craft, and that had to be Italy," says our shoe designer, Eileen. Each component of the shoe came from the best Italian craftsmen and women specializing in each feature: heels, footbeds, suede, and so on. From design to production, over 450 different pairs of hands (!) touched each shoe. And once the prototype for each style was assembled, we put them through over 50 wear tests with employees to make sure they passed the comfort test for feet of all shapes and sizes.
What makes these shoes so special?
Well, for one thing, they have a secret: They're insanely comfortable. The rest of the world will look at them and see a beautiful pair of shoes; only you will know how good they feel to walk (or strut, or stomp) around in. This combination of outer beauty and inner comfort was our North Star in creating this shoe collection—so much so that we coined a name for it: "MM Duo Craftsmanship."
What's innovative about them?
We took different kinds of technology from the shoe world and combined them so that no detail was overlooked. Each MM Duo Craftsmanship shoe has three cutting-edge features: Glove Flex technology, an extra-supportive footbed, and signature scratch-proof heels.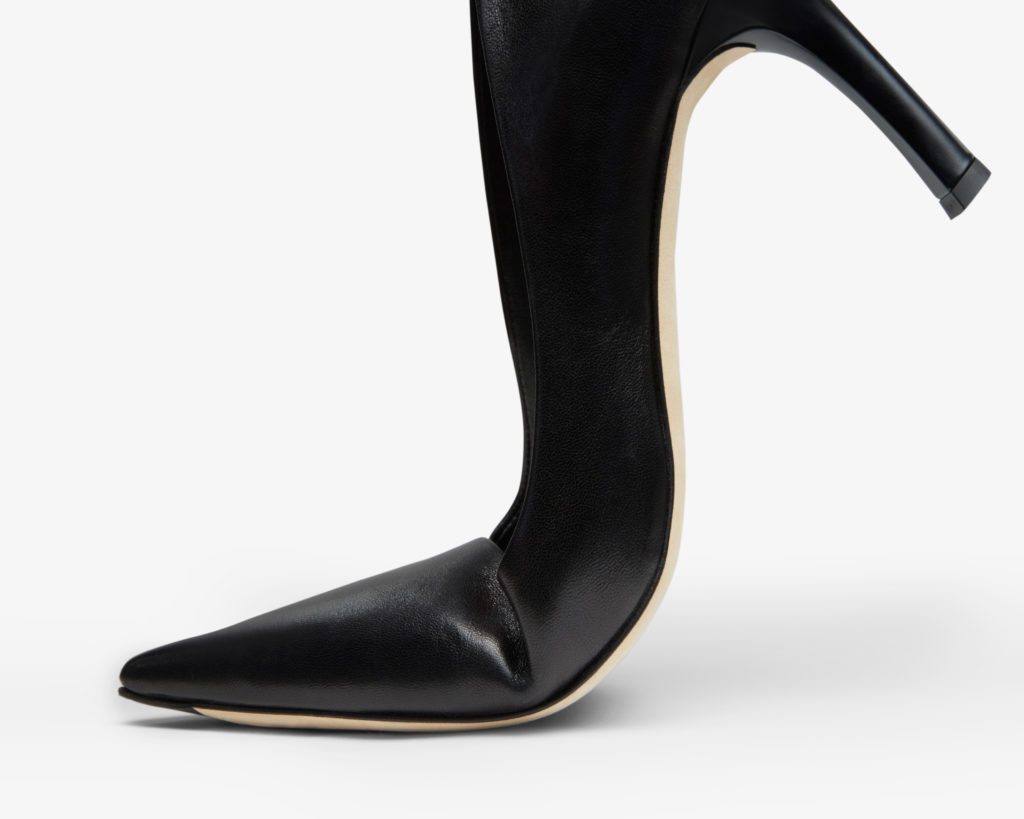 Glove Flex Technology: We crafted these shoes using a special Italian process, "sacchetto," to give them next-level comfort and flexibility. Normally reserved for ballet slippers (which are known to fit like a glove), this technique involves stitching the upper lining and the insole of the shoe in a precise sequence. The result? A fit that molds to your foot and allows for ultimate flexibility—all the better to skip to your next meeting in.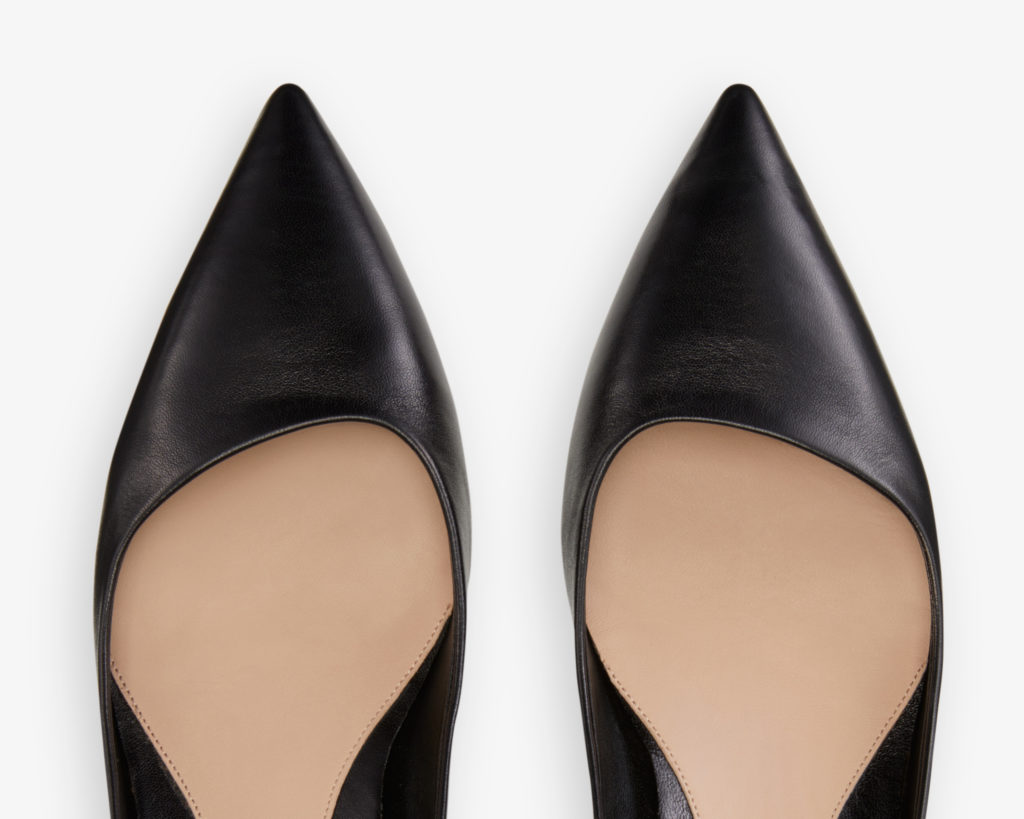 Ultra-Supportive Footbed: An extra-thin but extra-supportive Poron™ memory foam footbed and a rubber-injected outer sole mean these shoes don't just feel like walking on clouds—they're also breathable and naturally odor resistant.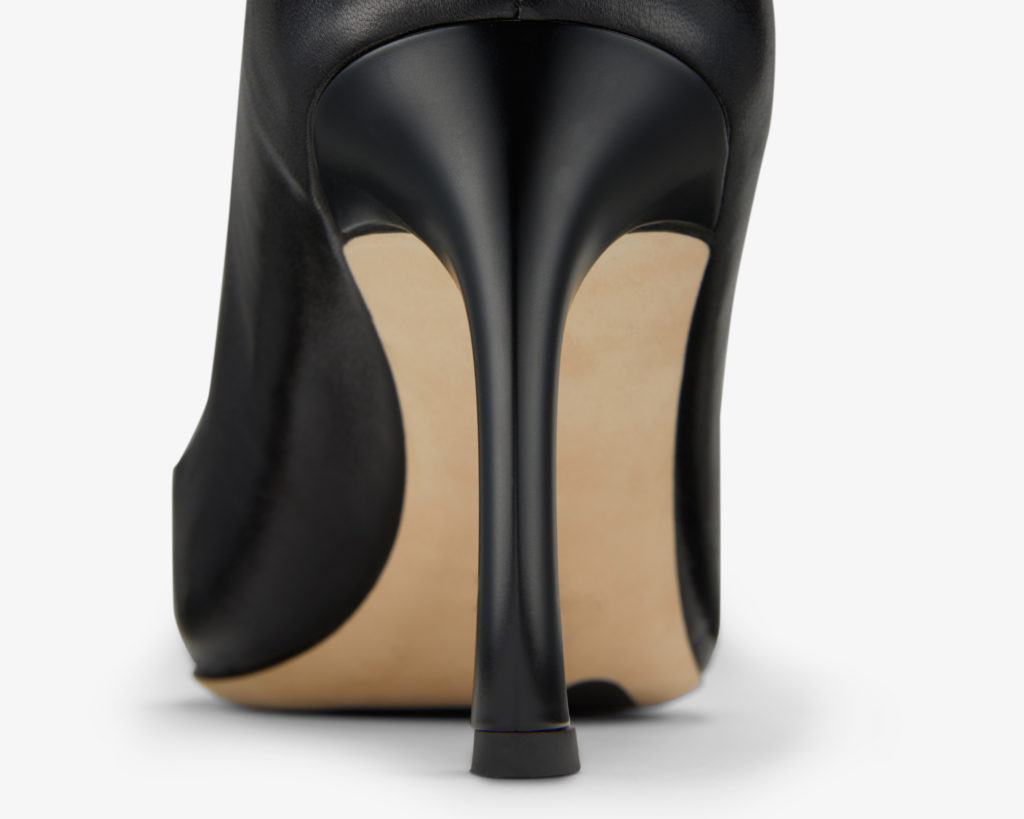 Scratch-Resistant Heel: Our heels are sculpted in an elegant curve that allows for your weight to be steadily balanced—no teetering here. Oh, and we also made them scratch-proof, so you can hit the pavement without worrying about wear and tear.