#Mmazing Contest Results: And the Winner Is…
February 07, 2014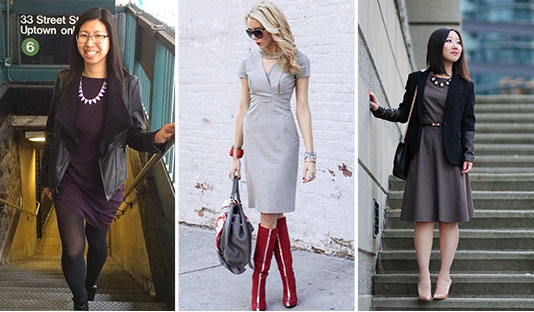 At the beginning of January, we put out a call for our readers to show us their #Mmazing looks, and wow, did it pay off! You styled, you strutted, you selfie'd, and we were so inspired by all the creative ways you wore your M.M. dresses for work, weekend, cocktails, holidays, and general hijinks.
The grand prize, of course, was a chance to work with our brilliant designer, Miyako, to design and name the next M.M. dress, but choosing a winner was no small feat.
There's Darcy looking catwalk-ready in the Emma, Rebecca keeping it chic in the Narie, Carol toughening up the Clara with a leather jacket, and Bethany pouring out lovely-looking cocktails in the Jina. The list goes on, but below, we wanted to recognize a few of our favorites.

And now for the big reveal. The choice was so agonizing that we decided to award both a GRAND PRIZE and mini prize.
*   *   *
The mini prize goes to Elisa Olivieri, who styled her lilac Lydia with the best accessory ever: her mentor! Congrats, Elisa. You're invited to name a future MM dress after a woman you admire.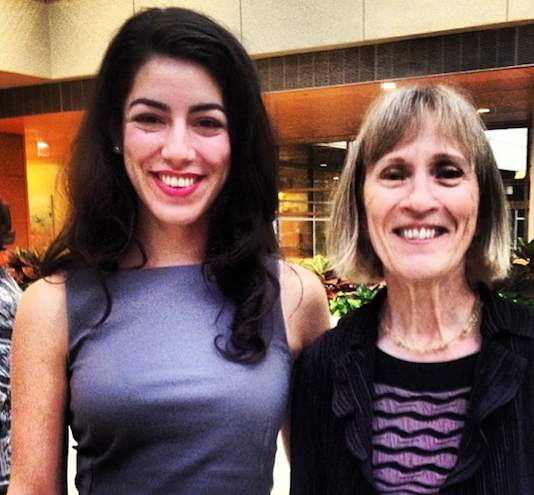 *   *  *
And now for the moment you've all been waiting for… The winner of the #Mmazing contest is Jenny Liu! The Vancouver-based blogger went above and beyond, styling both the Toi and the Sarah in a multitude of creative ways. Check this out: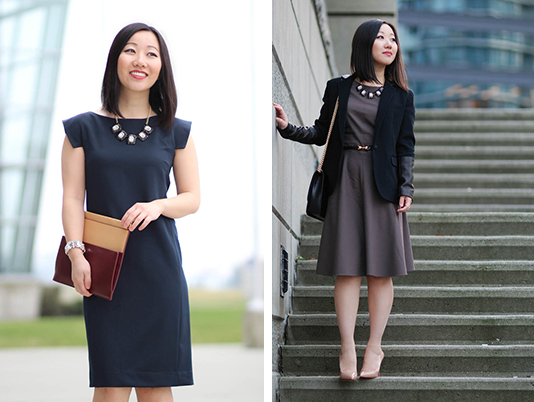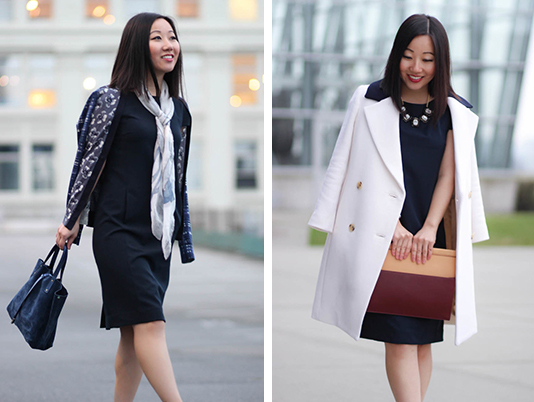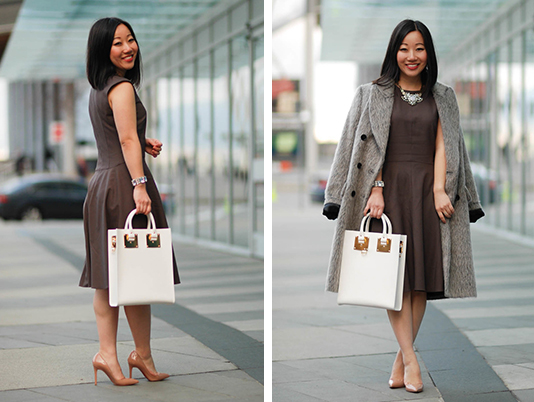 Belted, with a blazer, under a coat, with a statement necklace, accented by a scarf… All we can say is, Jenny nailed it.
Thank you to everyone who participated! And thank you for rocking MM.LaFleur in the real world. You all look seriously #mmazing.