Miyako's Mood Board: Experience the Colors
March 24, 2014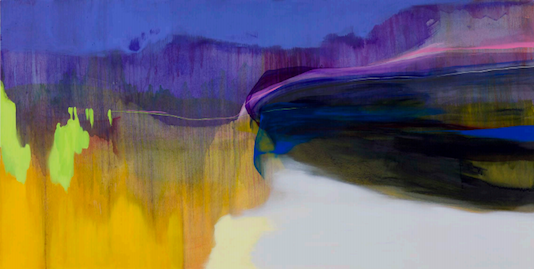 "Mercury and the Woodman" by Manika Nagare
Every Monday, MM.LaFleur's designer Miyako Nakamura ruminates on what's inspiring her this week.
*   *   *
I heard colors sing this week. It happened at an exhibition of Manika Nagare's abstract paintings at the Miyako Yoshinaga Gallery.
I always thought that Manika had a really refined sense of color, and I always enjoyed how she would let her colors "sing" together. But this week at the gallery, the volume of the song was much louder. I felt as though I were looking at absolute beauty—the way I feel when I see a sunset on the beach.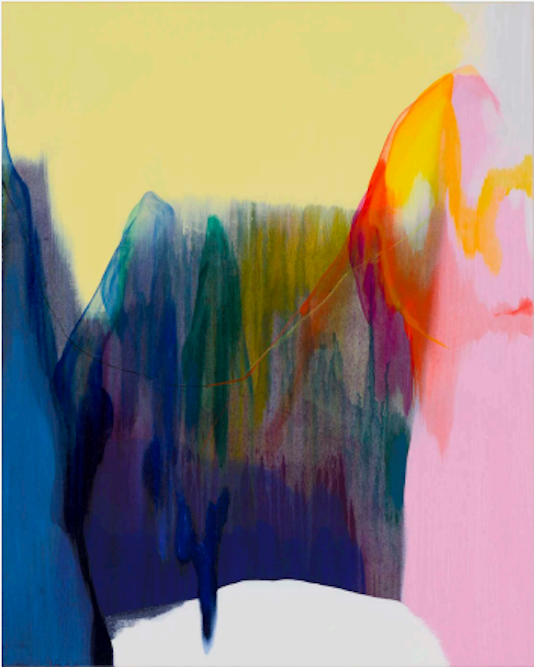 "Well Up" by Manika Nagare
This experience only occurs when I come face-to-face with something powerful. The photos of Manika's work are impressive when viewed on the computer, but there is something about seeing the works in person that completely heightens the experience.
This has been happening to me often. I will research an artist on the internet and get to "know" their work on the computer screen. But without fail, when I see the art in person, it tells me a whole different story. Manika's exhibition was a good example. I had to see her paintings in real life to understand the depth of her refinement, the true power of her colors.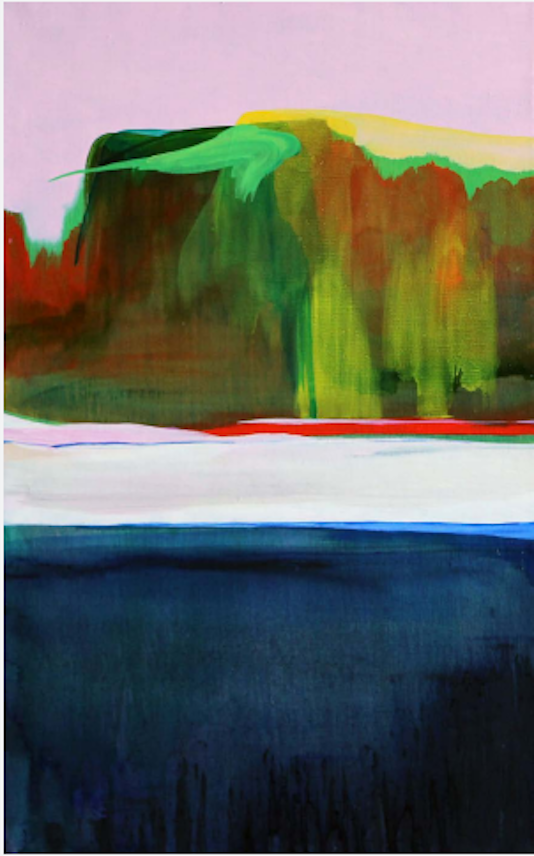 "Depth" by Manika Nagare
Her work made even more sense once I learned that it is meant to communicate to the viewer in an open-ended way:
"The artist keeps her eye trained on the lines of nature, allowing for the formation of her personal lines within the paintings. Such lines eventually meet with the eye of others—viewers or strangers. This open-ended 'line of sight' concept is the key to appreciating the depth of Nagare's mesmerizing work."
The connection that Nagare creates between her work and her viewer creates a feeling of possibility, of an ongoing (but open-ended) story.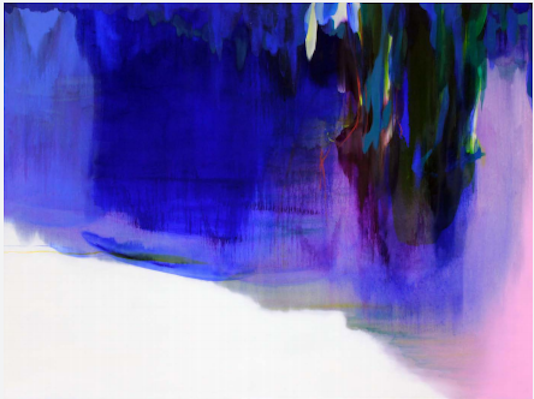 "Playing on the Edge" by Manika Nagare
I have been inspired by the idea of "open source" for a while. I believe it's how we'll create the next generation of products in various fields. So to know that this fine art was created with the same intention was truly inspiring. I look forward to seeing what kind of encounters others have with Manika's paintings, and I hope many people get a chance to hear them sing.
– Miyako Nakamura