Meet the Team: Miyako Nakamura of MM.LaFleur | The M Dash
November 19, 2012
The mastermind behind MM.LaFleur's sleek lines, cool aesthetic and chic tailoring, head designer and Creative Director Miyako Nakamura hailed from high fashion (think Zac Posen and Jason Wu) before dipping her toe in the world of purposeful dressing.
"It was hard for me to understand in the beginning that clothes need to be clothes. This has been my first encounter designing garments that are clothing before art."
Fortunately, Miyako has found a way to beautifully bridge the two.

CHALLENGE ACCEPTED.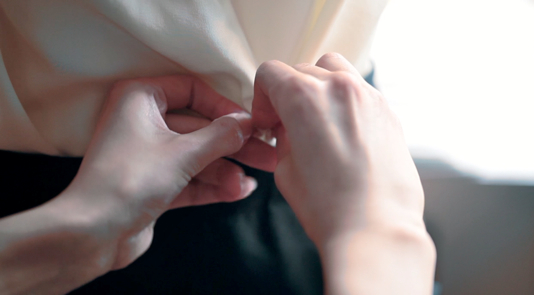 "I have seen so many people start fashion brands—and fail."
When Miyako first met founder Sarah LaFleur, she was skeptical. But soon things started to click. "Designers, even those who do workwear—nobody has a dress code. For us to understand it, it's impossible. You know such a thing exists and you have an idea of it, but you don't really know what it is."
And so Sarah and Miyako sought a way to bridge these schools of thought. Together, the two toured professional offices, met with working women who were vocal about their frustrations and hosted endless fit sessions where everything from necklines to hem lengths were discussed at great detail. "Sarah educated me," Miyako says. "She made our worlds merge."
FASHION AS ART.
"When I came to M.M., I had just finished the book, 'How to Wrap Five Eggs.' It's all about traditional Japanese gift wrapping, where the purpose of the packaging is to make the contents shine." This philosophy became a key part of Miyako's vision for MM. "It's about the woman rather than the dress. The clothing should accentuate the wearer—and thus, the woman becomes the gift. You'll see wrap dresses, belts, ties. This is going to be an ongoing concept for us."
FROM MIYA TO YOU.
"Usually, on the design team, you have very little interaction with the people wearing your clothes. Once a collection is created, it's edited by the sales team, then it's filtered by the retailers and by the time it gets to the customer, the vision has been watered down. Here, I'm designing for women who are right next to me. I see what's being bought. I'm getting the feedback firsthand."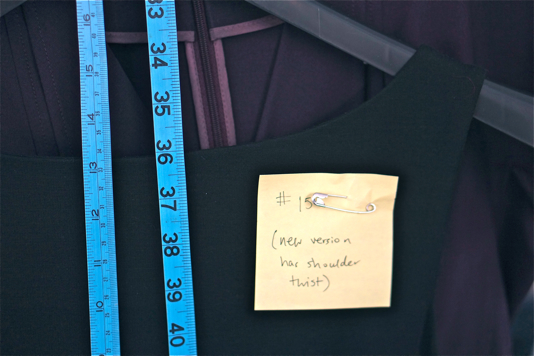 A STRONG START(UP).
"With an existing brand, things are already in place. As a designer, you're working with an established vision. At MM, it's a constant layering of new ideas. Every step makes a difference—if you go this route, your brand becomes this, if you go that way, your brand becomes that."
AND THE REST IS HISTORY.
"This brand is about everyday life—it's not about seeing a celebrity in our dress on the red carpet. I would love to be somewhere and happen to see a real woman in our dress."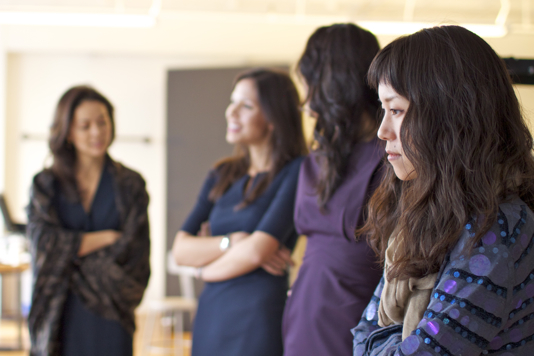 When asked about plans for the future and branching out into new categories, Miyako is focused. "I want to get one thing right [dresses] and once that is working perfectly, then we'll move on to the next." As to what that might be, the designer is coyly noncommittal, however she hints that accessories like wispy scarves and possibly handbag-cum-laptop cases are in the brand's future.