Flip the Switch: Jewelry That Takes You From Day to Night
August 19, 2016
Here at MM, we all have our desk-to-drinks routines. Come 7:00pm, Tory closes her laptop and puts on red lipstick. Sara switches the part of her hair. Michaella puts on heels. Lani makes sure there isn't chocolate on her face. No one changes in the bathroom or gets a post-work blowout; we like our transitions quick and easy. (Bonus points if they can be done in the elevator.) After all, there are people to see and cocktails to be had.
Chances are, you're in the same boat, and we devised our new jewelry collection with these day-to-night moments in mind. Nothing jazzes up an outfit faster than bold earrings and a sparkly necklace—no mirror required. Below, MM stylist Maddie Kim demonstrates four different evening looks, each assembled in less than 60 seconds.
Day Look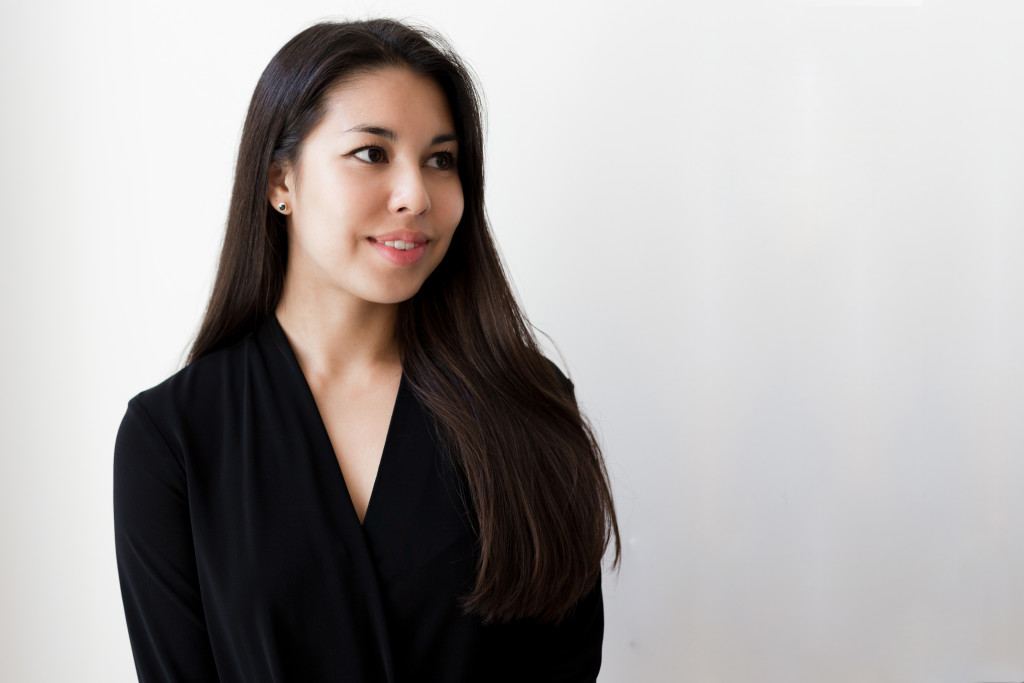 Maddie's office-friendly "before" look: a black Deneuve top and the stud-only version of our convertible Janus earrings.
Evening Look #1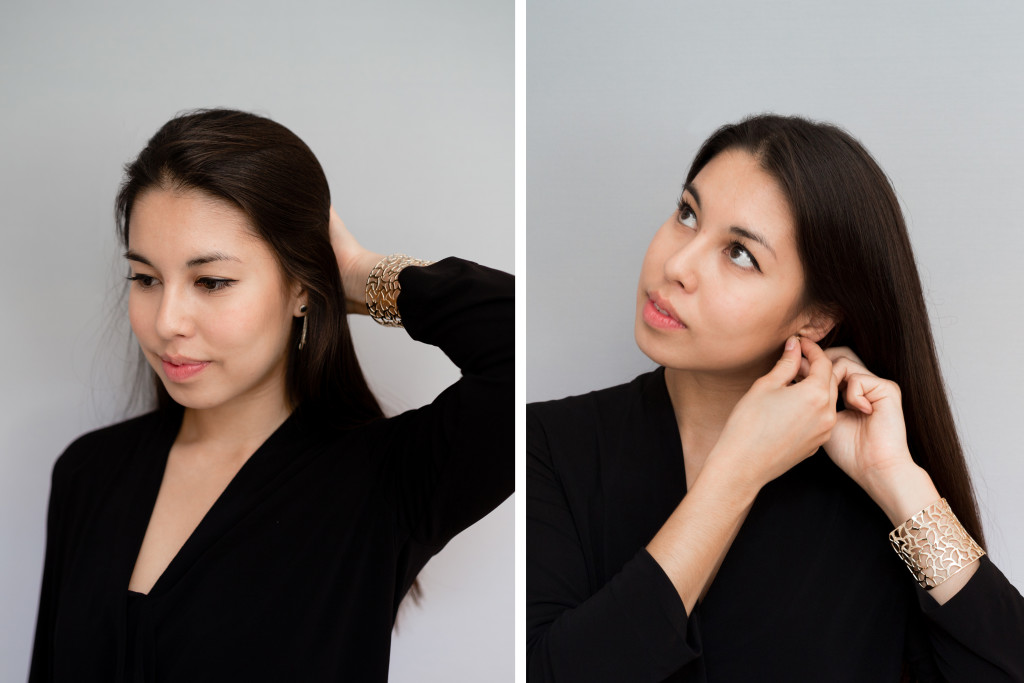 Swap out the Janus earrings' simple backs for the dangly option, and add a statement Jupiter cuff that says, "Yes, I would like to see a wine menu."
Evening Look #2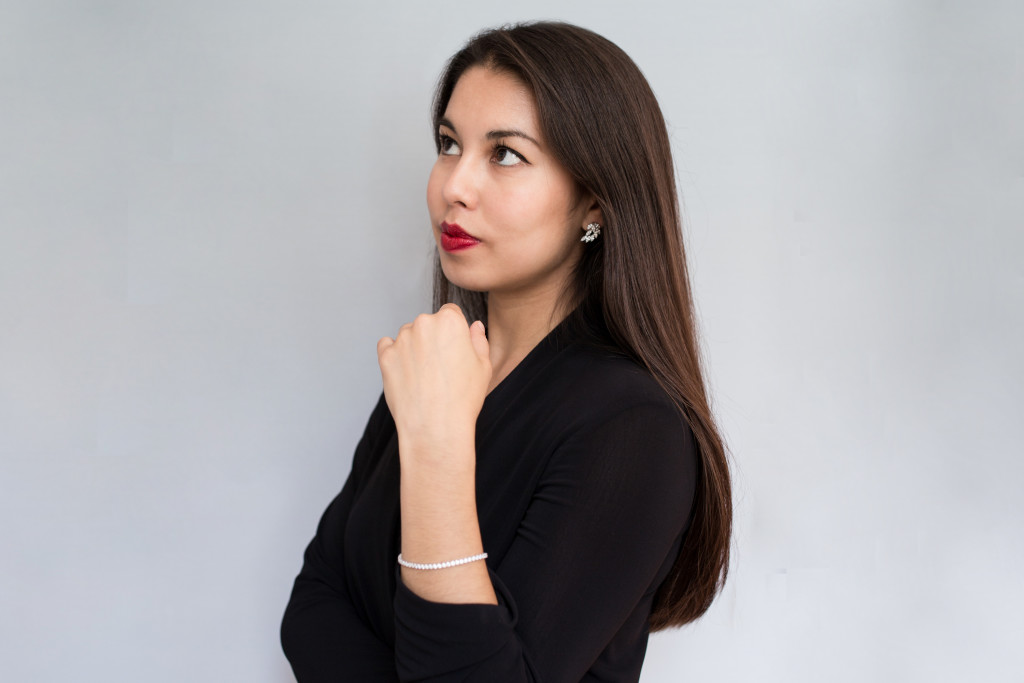 Want to channel your inner Swiss baroness? Snap on our sparkly tennis bracelet and add a pair of decadent Marquise studs. (Lipstick won't hurt, either.)
Evening Look #3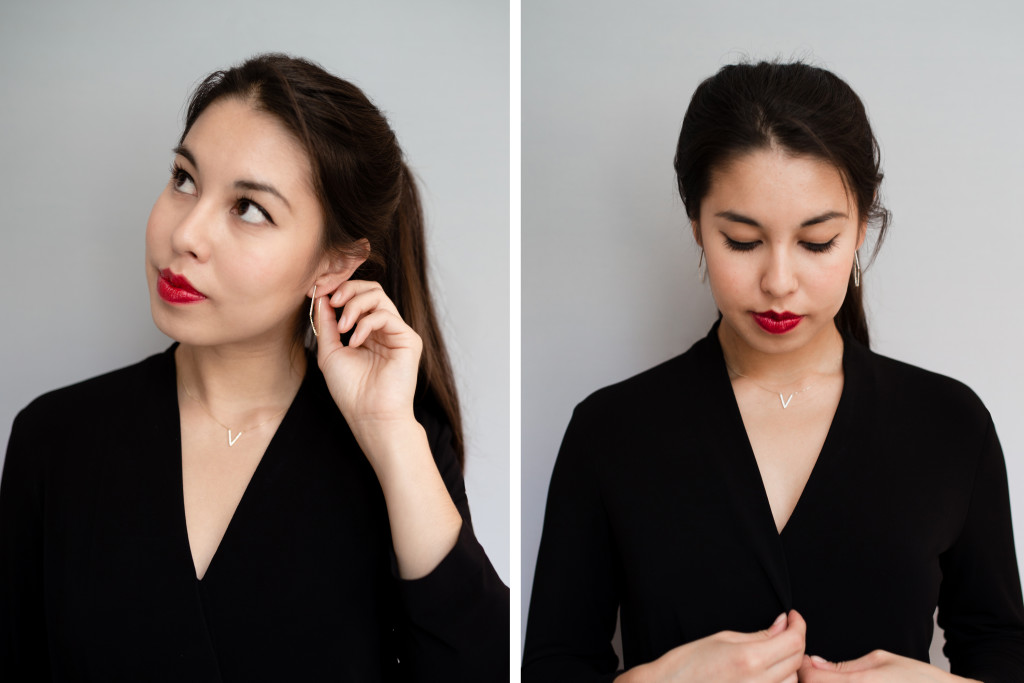 If our classic pavé hoops had a cool, yoga-practicing cousin who ran off to join a Berlin artist collective, she would be the Bellona earrings. Pair them with our V necklace—which stands for victory, of course—and away we go.
Evening Look #4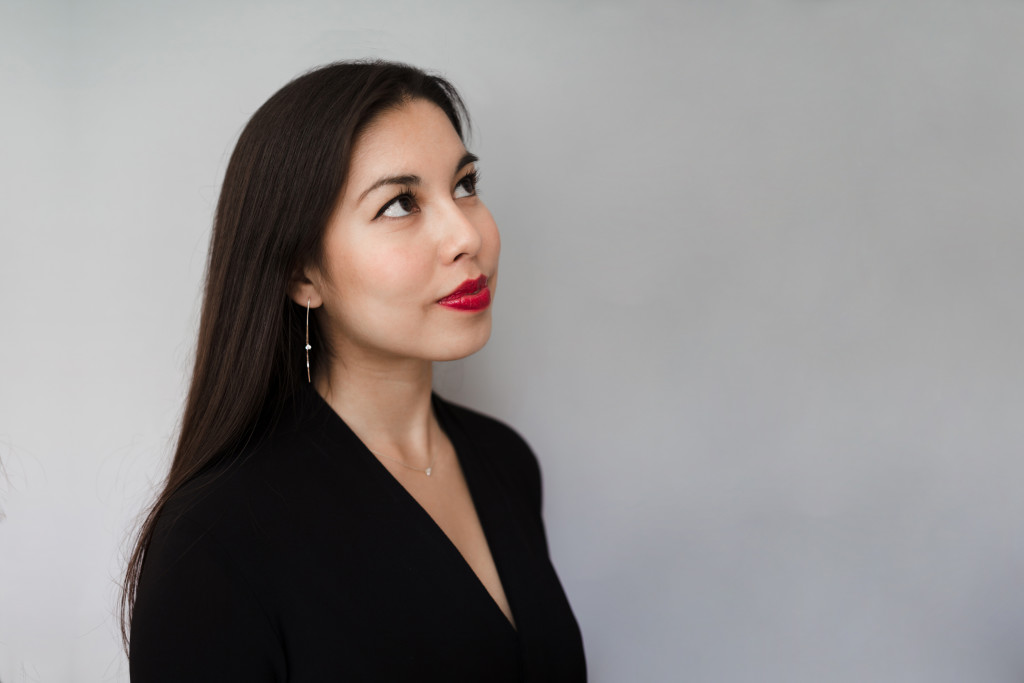 If understated elegance is more your speed, try the gold Minerva earrings with the single bezel necklace. Quiet, but still powerful.